You may not realize it, but more than half a million people in this country are registered deaf. Learning American Sign Language can help you connect with this community, and give you a new skill that can be useful in a variety of settings.
The Complete 2021 American Sign Language Master Class Bundle helps you become fluent in ASL, with 75 hours of video lessons. The training is usually priced at $99, but it's now available to Hannity viewers for just $19.99 in a special deal.
If you work in emergency services or healthcare, knowing ASL can be really helpful. The language also provides the base for hand signals used in scuba diving.
This collection of courses takes you from beginner to advanced vocabulary through three levels. In addition, you'll get a bonus course that focuses on ASL for babies and toddlers.
Through concise video lessons, you learn the ASL alphabet and common signs for everyday situations. Other tutorials teach you pronouns, numbers, days of the week, emergency signs, and more.
The training also looks at deaf etiquette. Conversations are a little different when the other person can't hear you jump in, so it's important to understand these unwritten rules.
Along with gaining valuable skills, this bundle helps you add to your résumé. Each course comes with a certificate of completion, and the training is actually worth 30 CPD credits.
Order today for just $19.99 to get unlimited lifetime access to all the courses, worth $99 in total.
Prices subject to change.
10 Valentine's Day Gifts That Ship Directly to Her Door – Now on Sale
Normally speaking, you might expect to spend February 14th with someone you love. But this year, things are going to be a little different.
To help you treat the woman who has your heart, here are ten great gift ideas that ship directly to her door — now with an extra 15% off for a limited time with coupon code VDAY2021.
The Ultimate Aromatherapy Bundle
Combining a beautiful scent diffuser and 10 essential oils, this bundle is the perfect gift for ladies who love a little aromatherapy. The diffuser has calming lights and different intensity settings, while the oils come in amber jars to maintain their freshness.
Get The Ultimate Aromatherapy Bundle for $33.99 (reg. $349) with promo code VDAY2021.
Geometric Hoop 14K Earrings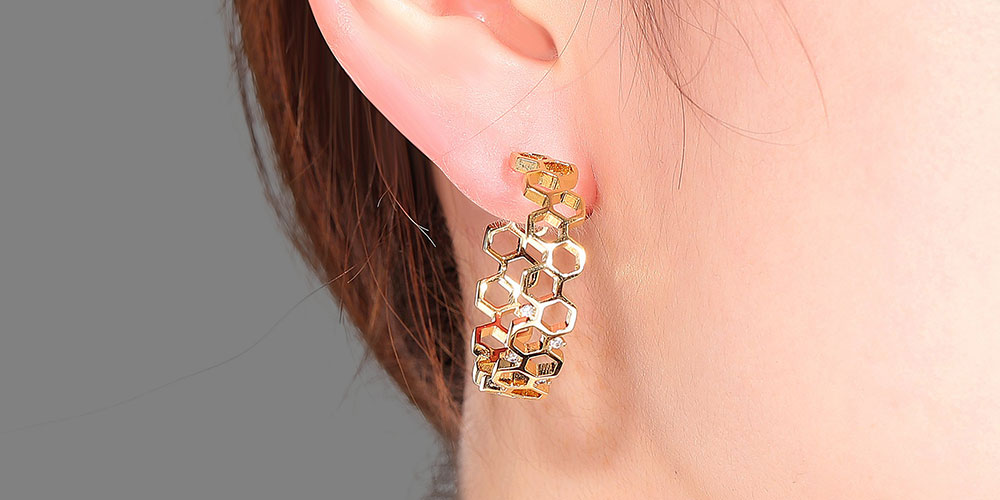 Following this spring's hottest trend, these 14K gold-plated earrings have a stunning hexagonal design. They have generous 27.5mm hoops, and embedded simulated diamonds for that extra sparkle.
Get the Geometric Hoop 14K Earrings for $33.99 (reg. $279) with promo code VDAY2021.
Rose Box™ Premium Jewelry Box & Everlasting Roses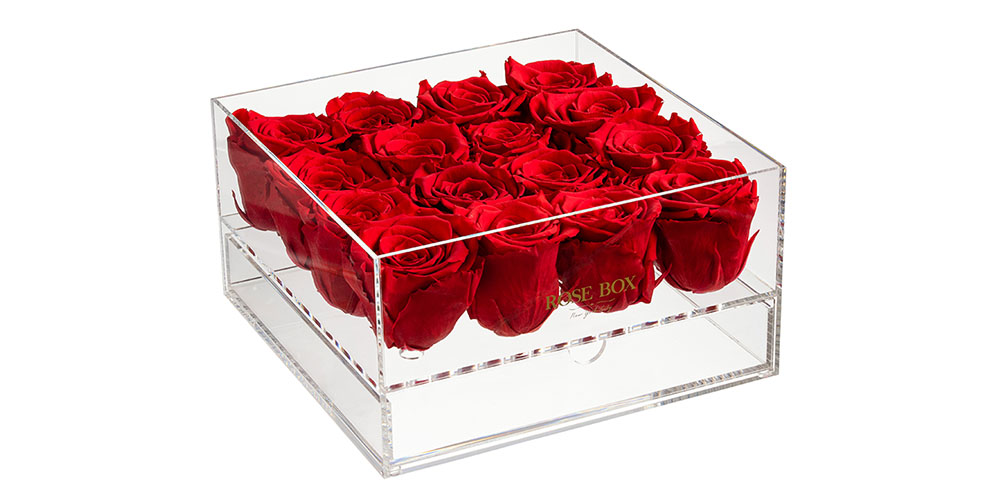 No need to wait in line for flowers this year — with Rose Box, you can have 16 everlasting roses from Ecuador delivered to your Valentine. They will stay looking fresh for a whole year, and the box can then be used to display jewelry.
Get the Rose Box for $220.15 (reg. $349) with promo code VDAY2021.
Genevive Silver CZ Necklace & Halo Stud Set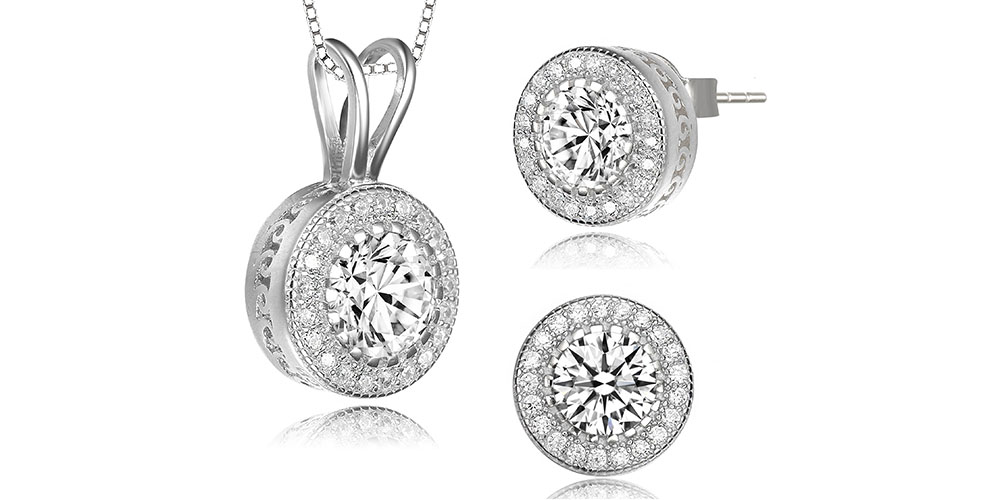 Made from sterling silver, this jewelry set from Genevive is pure elegance. The pendant has a stunning round-cut zirconia stone at its center, while the halo earrings are decorated by simulated diamonds in a four-prong setting.
Get the Genevive Silver CZ Necklace & Halo Stud Set for $38.24 (reg. $356) with promo code VDAY2021.
Beyoncé Women's Wild Orchid Eau De Parfum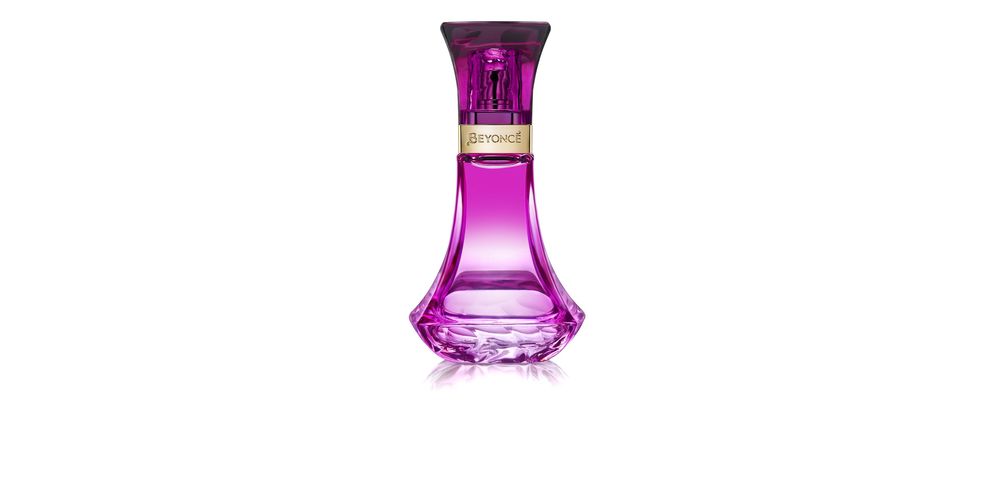 This exotic scent delivers a tantalizing combination of pomegranate, coconut water, and boysenberry. Your Valentine will love it — and you might just get the chance to appreciate it, too!
Get the Beyoncé Women's Wild Orchid Eau De Parfum for $17.81 (reg. $36) with promo code VDAY2021.
Christian Van Sant Italian 14k Yellow Gold Earrings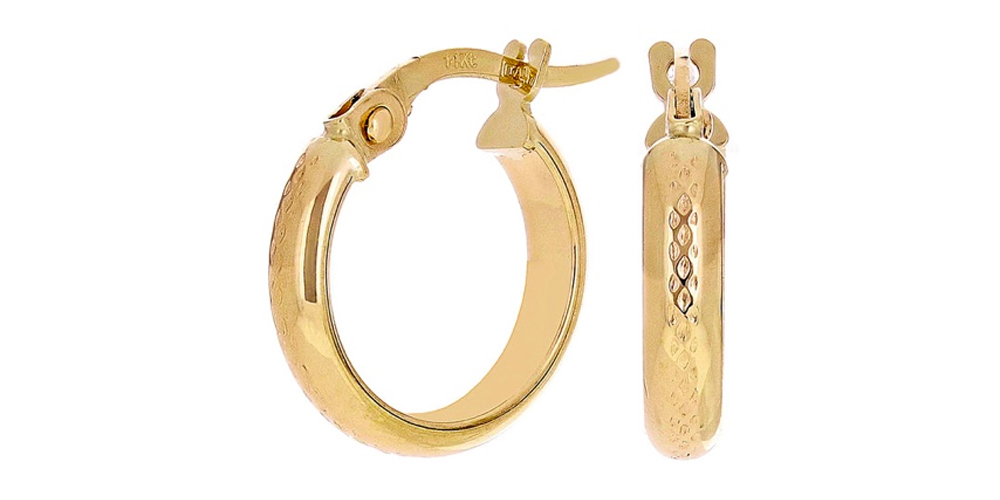 Made from genuine 14K gold from Italy, these beautiful earrings are classic, yet modern. They are small enough to look good in any setting, but the exquisite details around the hoop make these earrings stand out.
Get the Christian Van Sant Italian 14k Yellow Gold Earrings for $66.94 (reg. $225) with promo code VDAY2021.
Inspired Life Two-Tone "Enjoy the Journey" Disc and Bird Charm Pendant Necklace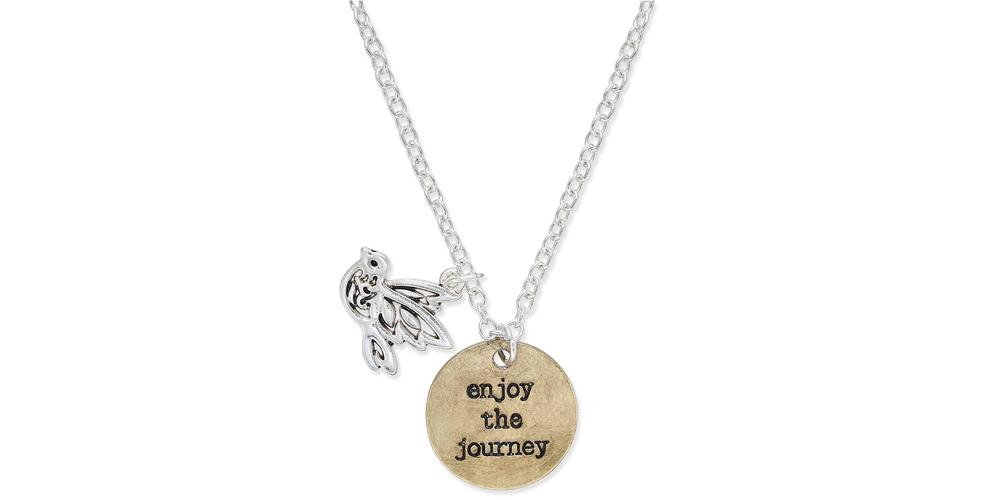 If your Valentine loves gifts with meaning, she will definitely appreciate this necklace. Made from gold- and silver-tone mixed metal, it comes with two pendants: a dove for peace and a filigree-decorated disc that hides the message, "A dream is a wish your heart makes."
Get the Inspired Life Charm Pendant Necklace for $10.19 (reg. $35) with promo code VDAY2021.
Inspired Life Gold-Tone Stone Drop Earrings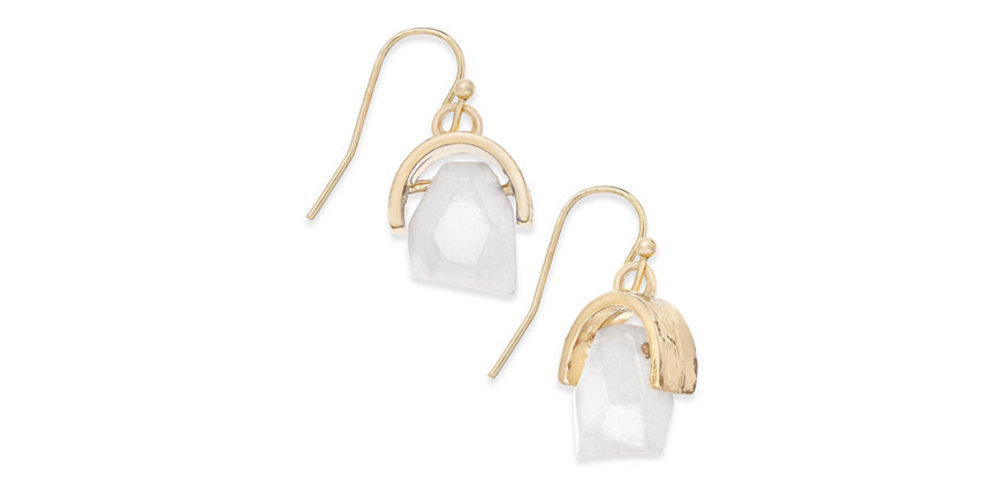 These gold-tone earrings will help your loved one stand out, thanks to a unique "stone drop" design. The deep and misty blues of the faceted stones add a soft sparkle to the contemporary style.
Get the Inspired Life Gold-Tone Stone Drop Earrings for $10.19 (reg. $32) with promo code VDAY2021.
Wine Insiders: 15 Bottles of Cabernet Sauvignon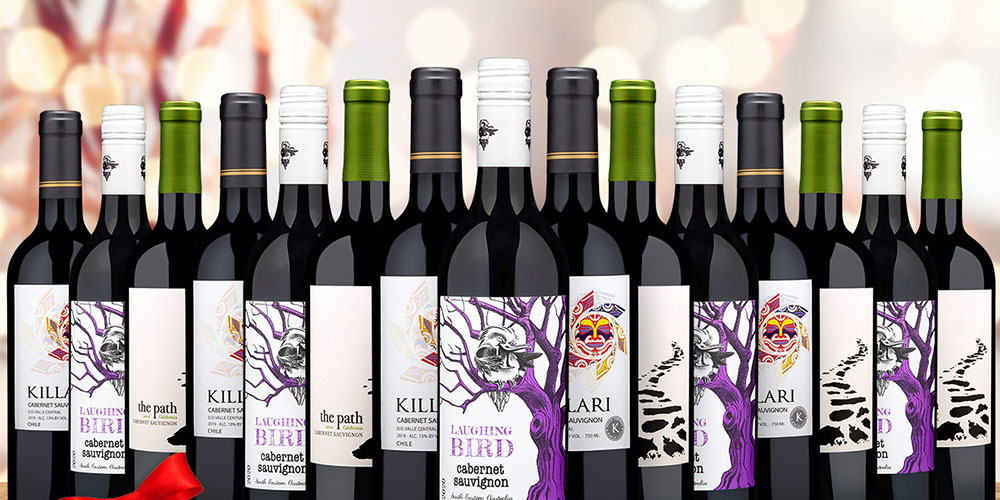 The folks at Wine Insiders scoured the planet for great taste; their selections have earned 1,400 awards since 2015. With this voucher code deal, you can gift Cabernet Sauvignon at less than $6 per bottle.
Get 15 bottles of Cabernet Sauvignon for $75.65 (reg. $282) with promo code VDAY2021.
Rose Farmers: 12 Cream Roses Delivered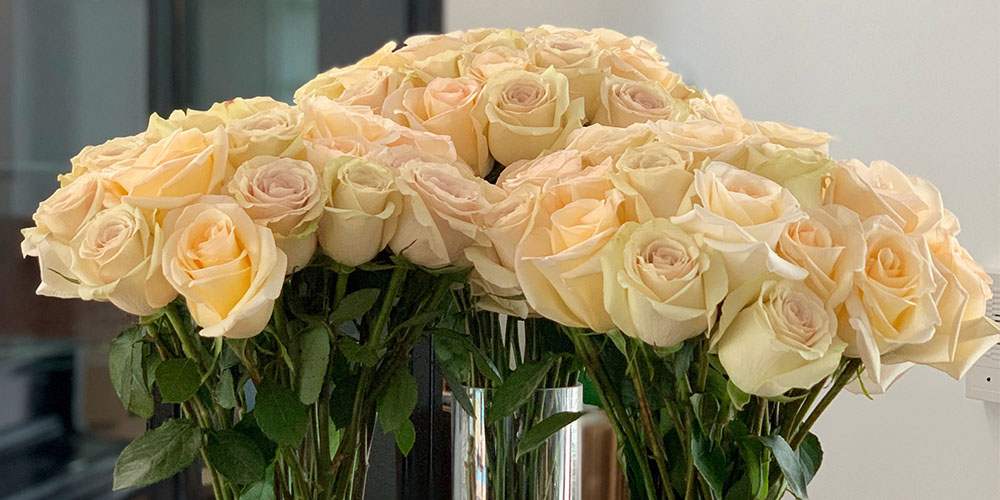 Nothing says "I love you" better than a bouquet of luxury long-stemmed roses. This deal lets you send subtle cream blooms straight to the door of your Valentine, without spending a fortune.
Get 12 Cream Roses Delivered (Digital Voucher) for $33.99 (reg. $71) with promo code VDAY2021.
Prices subject to change.
9 On-Sale Air Purifiers to Help You Breathe Better Right Now
As wildfires continue to rage across several western states, air quality is getting worse across the whole country. No one wants to breathe air that could be harmful, but this is especially concerning for anyone with asthma or other breathing problems. For yourself or a loved one, here are nine air purifiers that will keep your home fresh, now with up to 32% off MSRP for Hannity viewers.
Wynd Plus: Smart Personal Air Purifier with Air Quality Sensor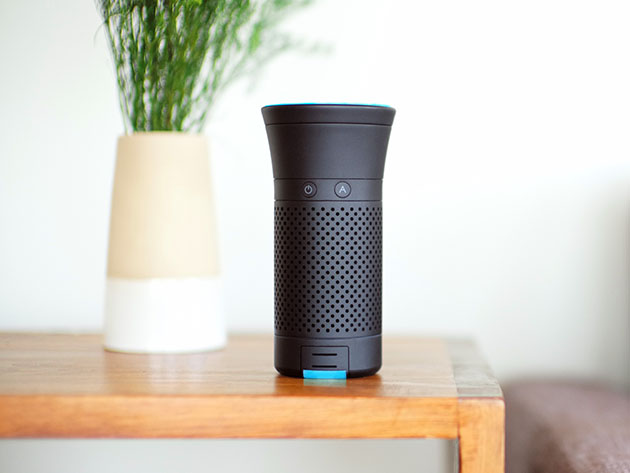 In the words of TIME, this tabletop device, "creates a clean-­climate bubble by sucking up pollutants." Wynd Plus grabs 99% of particles over 0.3 microns, kills bacteria using antimicrobial silver, and provides live air quality data. Normally $199.95, it's now only $174.99 with code WYNDPLUS.
Bebcare Air Smart Purifier with H11 EPA Virus Filter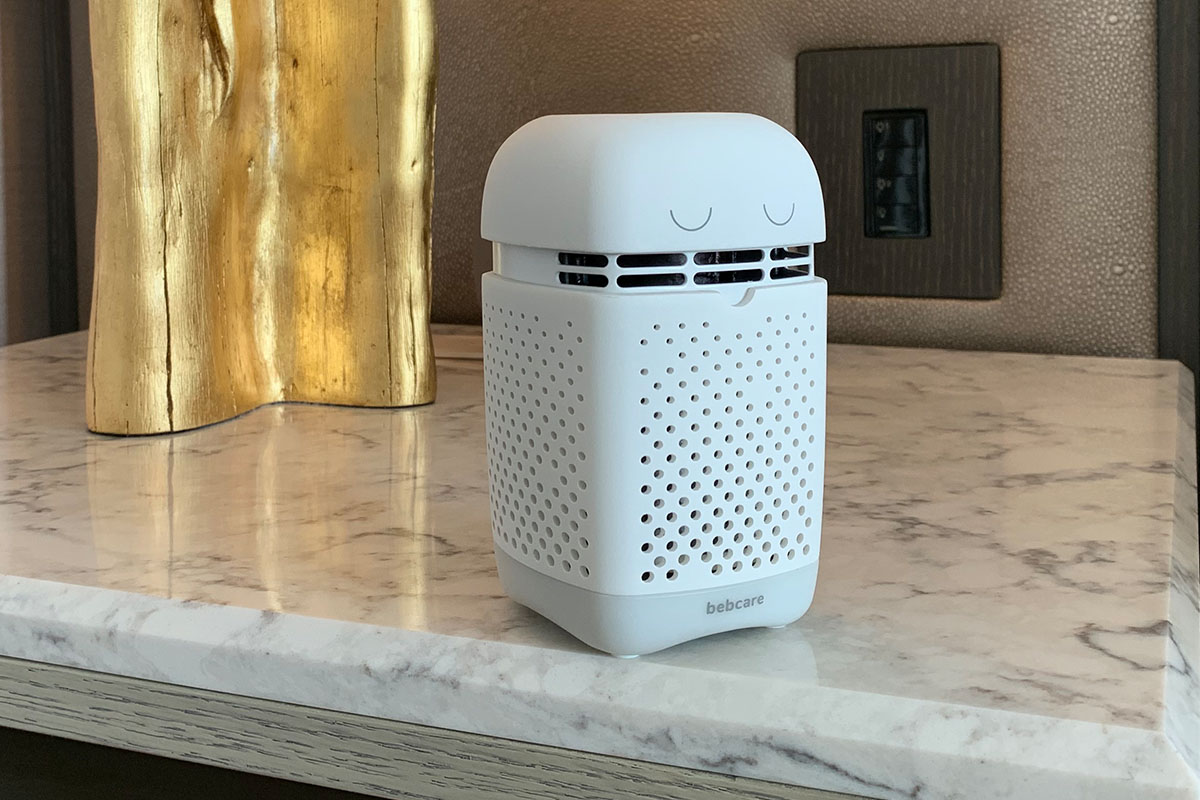 Another portable option is the Bebcare smart purifier, which removes 99.97% of airborne VOCs, pet dander, dust, and even pollen. The device automatically activates when air quality reduces, and you can control the purifier from your phone. Right now, it's 30% off at $178.95.
CleanLight Air UV Air Purifier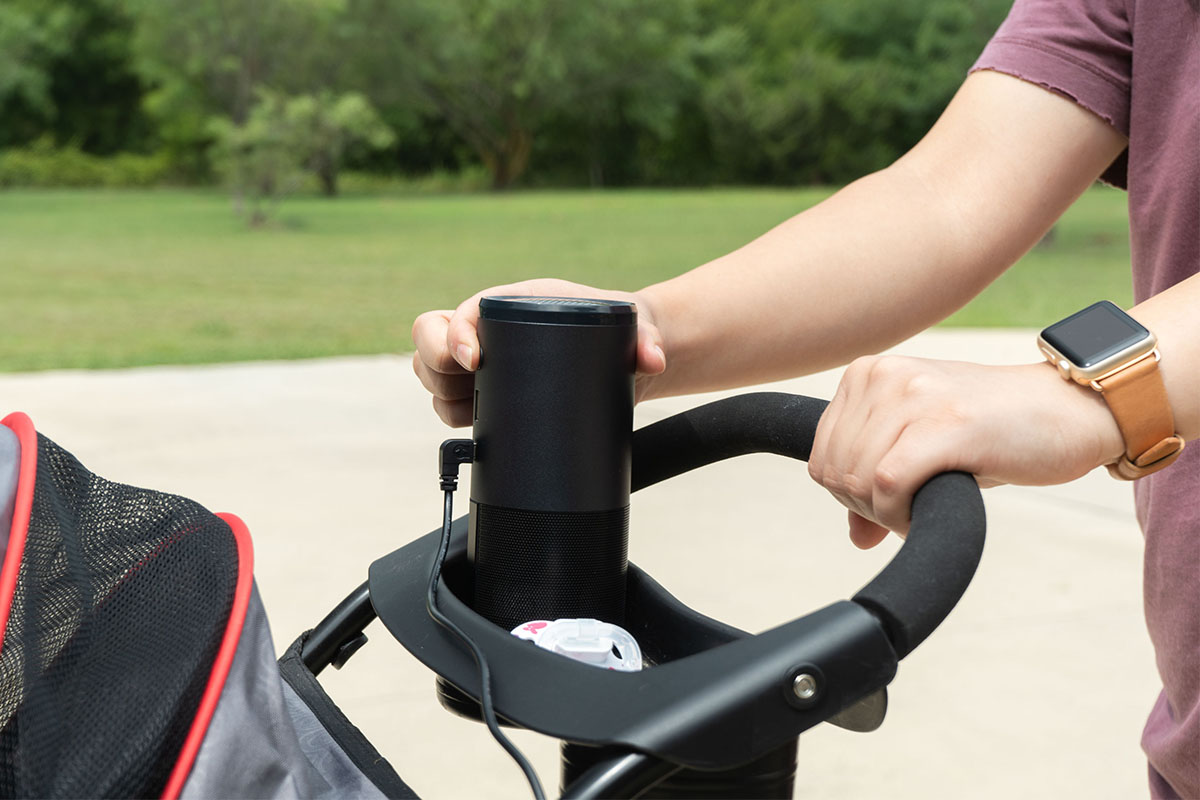 Combining a H13 HEPA filter with UV light, the CleanLight captures 99% of harmful particles and kills 99.9% of germs. It doubles as a USB charger for your devices and an aromatherapy diffuser, making it a great addition to any nightstand. You can pick it up now for $99.99.
Ozone Generator & Air Purifier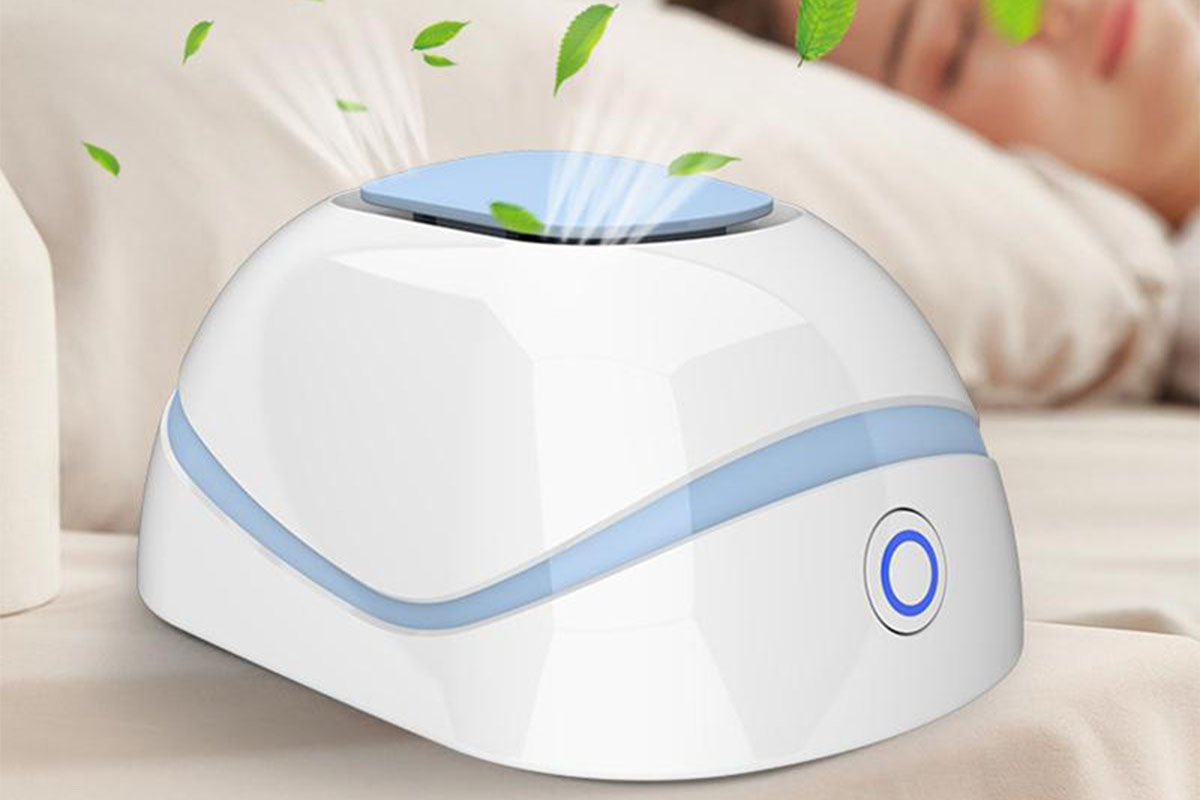 Another great nightstand option, this ozone generator and air purifier kills 99% of bacteria in the air. It's whisper quiet in use — only 35dB — and the device runs on a 600mAh rechargeable battery. Normally priced at $39, it's now only $29.95.
Allergy Pro 200 Air Purifier with HEPA Filter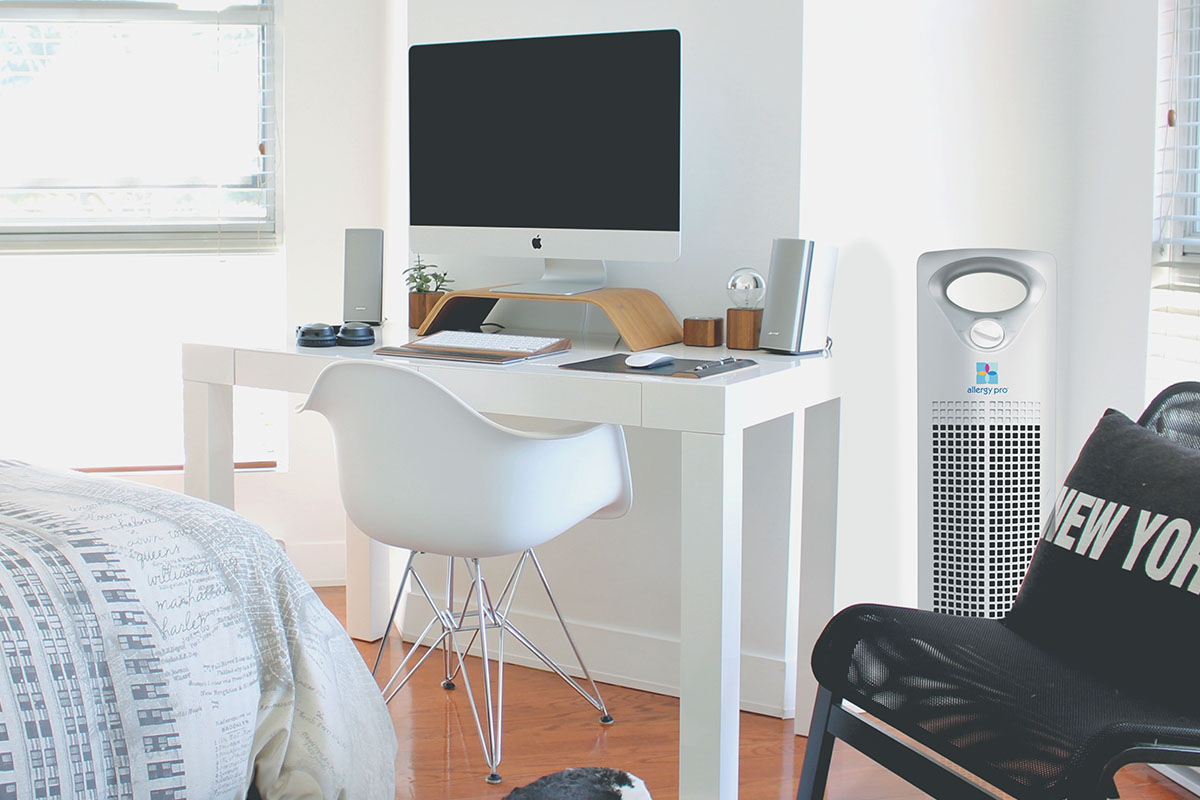 If you find yourself sneezing all the time, the Allergy Pro 200 is a must-have. This air purifier has a true HEPA filter that captures 99.97% of pet dander, mold spores, and smoke. There are three speeds to choose from, and the device is very quiet. Normally $129, it's now only $109.99.
Autowit Fresh 1 True HEPA Air Purifier & Aroma Diffuser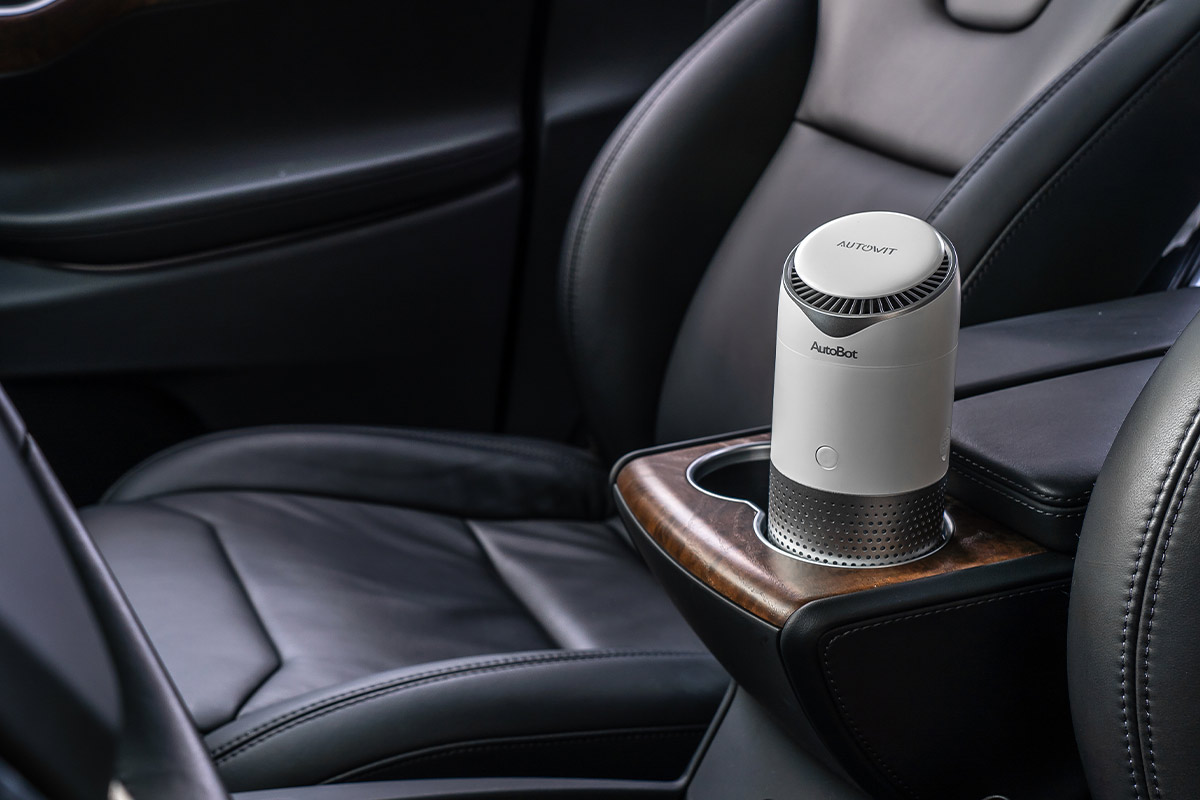 The Autowit Fresh 1 removes fumes from inside your car thanks to three-stage filtration. The device fits in most cup holders, releasing your favorite fragrance and negative ions to keep you feeling good. It's usually $79, but you can get Fresh 1 today for $58.99.
PURO²XYGEN P500 Air Purifier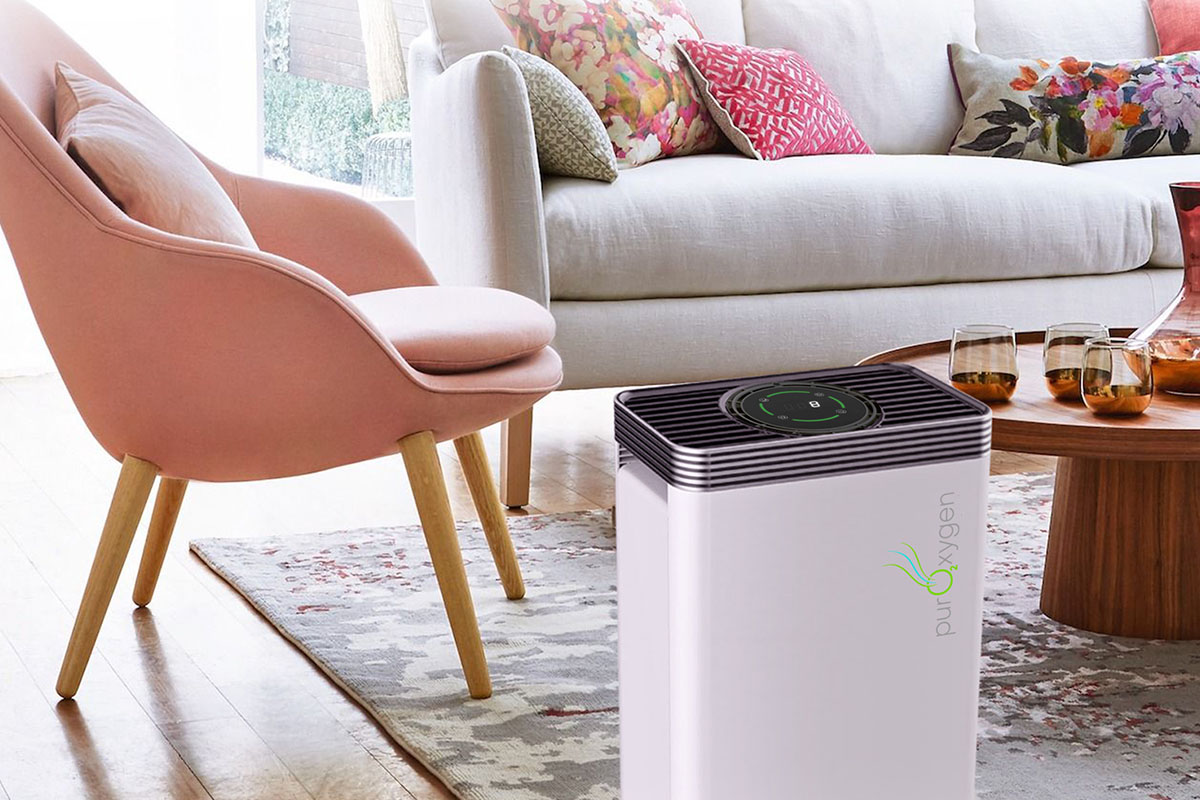 Rated 4.7 stars on Amazon, the PURO²XYGEN P500 features an impressive six-stage filtration system — including active carbon and HEPA. It also creates negative ions and uses UV light to kill germs. It was $229, but you can get it now for $169.97.
LUFT Cube Portable Filterless Air Purifier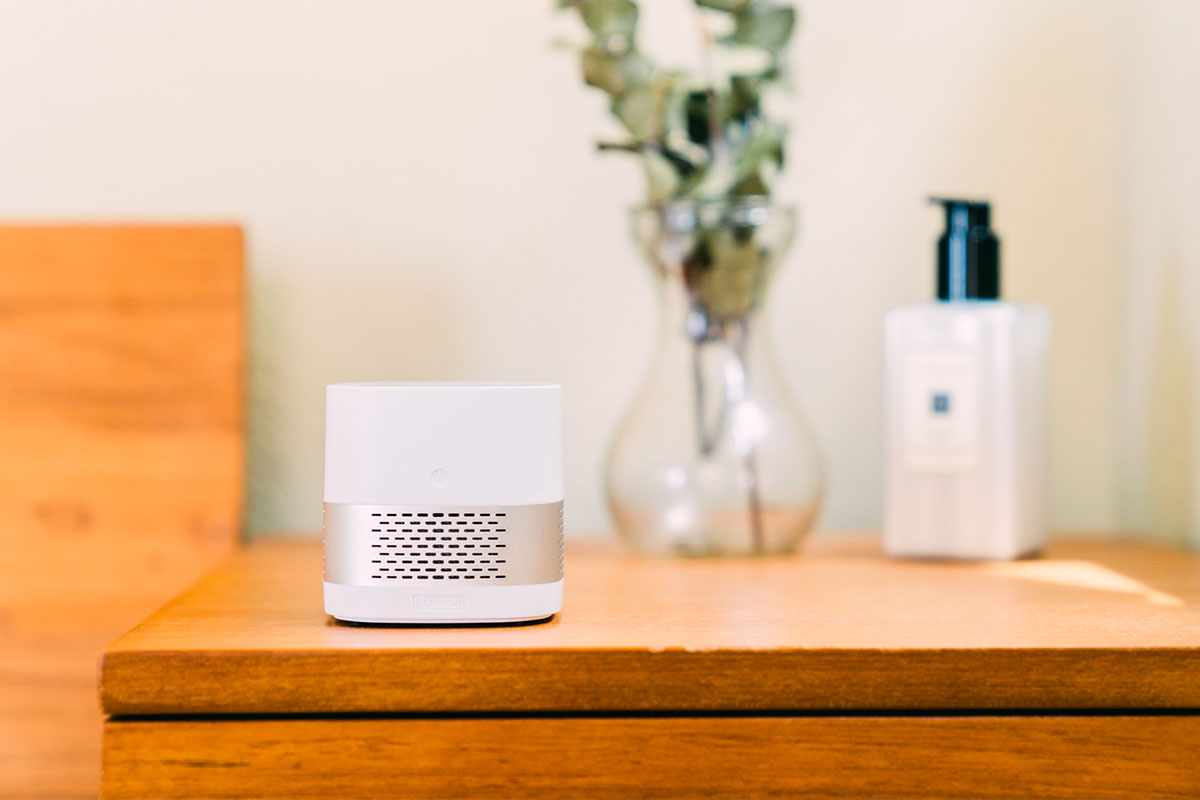 Winner of the CES 2020 Innovation award, the LUFT Cube uses patented SPP nanotech and UV LEDs rather than filters. This allows the device to destroy toxic chemical gases, molds, bacteria, allergens, and unpleasant odors — and it costs just $2 a year to run. Usually $149, the LUFT Cube is now 32% off MSRP at $99.99.
Envion EA150 HEPA 3-in-1 Desktop Air Purifier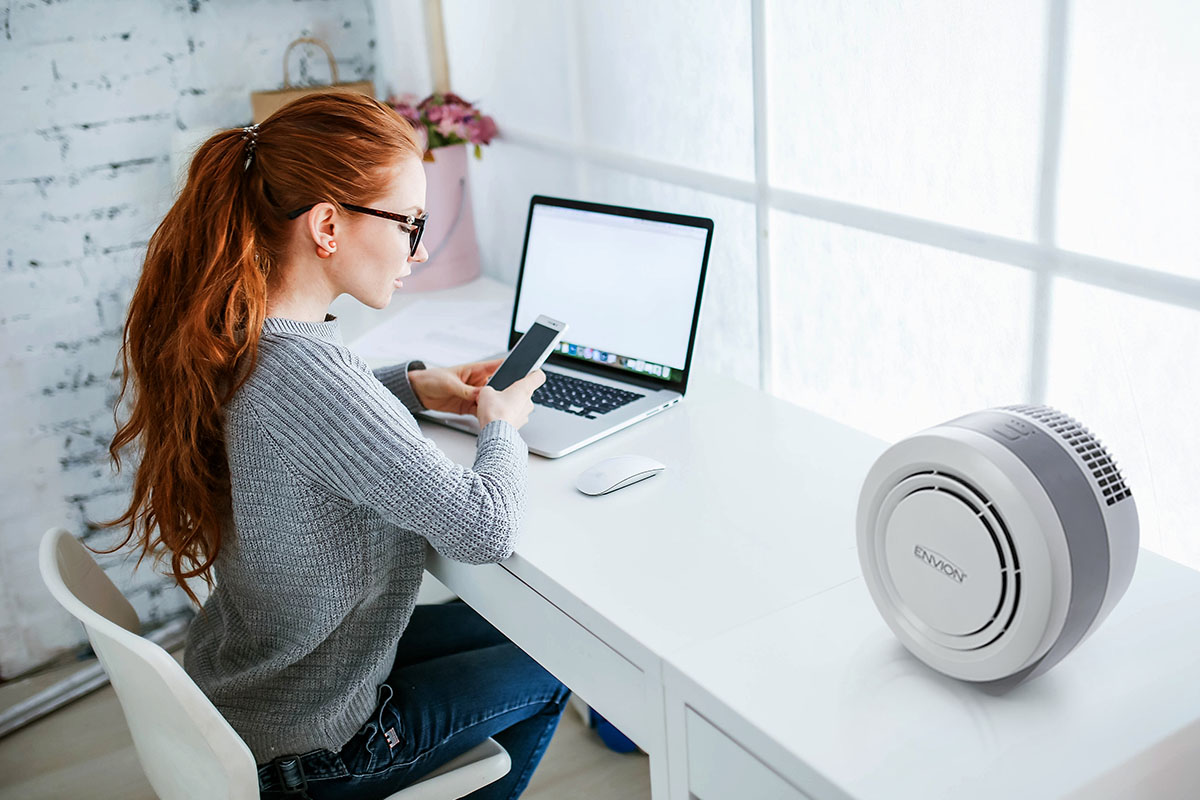 This powerful desktop air purifier has a true HEPA filter and a carbon/VOC filter to capture both small particles and harmful gases. You can choose from three speeds, and all use relatively little power. It's also one of the quieter machines on this list. Normally priced at $89, the EA150 is now only $76.99.
Prices subject to change