Writing copy is a key part of digital marketing. But crafting something clear, concise, and interesting can be a challenge, even for full-time professionals.
Rather than blowing your entire ad budget on failed ideas, you might want to try Copysmith. This tool uses AI to produce high-performing copy in seconds that will catch readers' attention — and Hannity viewers can get lifetime access today for just $69.99.
If you work in marketing, it's possible to learn what makes people click on ads or purchase a product. But if you're trying to get results today, that long-term education could take too much time to be worth it.  
Copysmith provides a neat shortcut. By analyzing vast amounts of data, this online tool is able to construct the perfect copy for ads, product descriptions, taglines, and meta descriptions, with landing pages coming soon.
The platform works with Facebook, Google, and Instagram ads, providing a dozen options with just a click. The built-in preview window even lets you see how your ads will look, and Copysmith factors in your target market so your copy is tailored to your audience.
Previously #2 Product of the Day on Product Hunt, this tool produces copy that is completely original and ranked, based on multiple factors. 
You can easily collaborate with colleagues on any copy assignment, and the platform even integrates with Shopify, WordPress, and Gmail.
With this deal, you get 25 credits a month to spend on any project. Order now for $69.99 to get a lifetime subscription, normally worth $228.
Prices subject to change. 
LOOKING FOR WORK? Boost Your Resume With These Project & Quality Management Skills
Business owners, tech leaders, and workers in nearly all industries can align on the need for quality project management to streamline processes and create efficiency. Project managers have the rewarding job of connecting various team members to ensure goals are achieved, milestones are met, and all the moving parts of a project and its parties are aligned. With demand for project managers through 2027 increasing at a faster rate compared to other occupations, now is a great time to get trained in the skills required to get hired for this role, especially if you've been furloughed or laid off this year.
If the organized and goal-oriented gig sounds exciting to you, this eight-course Complete Project & Quality Management Certification Bundle is the first step toward your new career. Over 100 hours of online education will provide an immersive lesson in the three popular software platforms: Agile, Scrum, and Six Sigma.
You'll learn things like how to improve your communication and adapt to problems with an Agile Scrum course, how to analyze phase exploratory data analysis in a Six Sigma Green Belt course, and learn organization-wide planning in a Six Sigma Black Belt course. The certification portion of the coursework features introductory and advanced lectures, including how to take your first step toward earning a higher salary as a certified Agile project manager.
Normally the packed Complete Project & Quality Management Certification Bundle would cost $1170, but thanks to a special price drop sale, you can scoop it up for just $29.99 for a limited time, saving 97%.
Prices subject to change.
10 Valentine's Day Gifts That Ship Directly to Her Door – Now on Sale
Normally speaking, you might expect to spend February 14th with someone you love. But this year, things are going to be a little different.
To help you treat the woman who has your heart, here are ten great gift ideas that ship directly to her door — now with an extra 15% off for a limited time with coupon code VDAY2021.
The Ultimate Aromatherapy Bundle
Combining a beautiful scent diffuser and 10 essential oils, this bundle is the perfect gift for ladies who love a little aromatherapy. The diffuser has calming lights and different intensity settings, while the oils come in amber jars to maintain their freshness.
Get The Ultimate Aromatherapy Bundle for $33.99 (reg. $349) with promo code VDAY2021.
Geometric Hoop 14K Earrings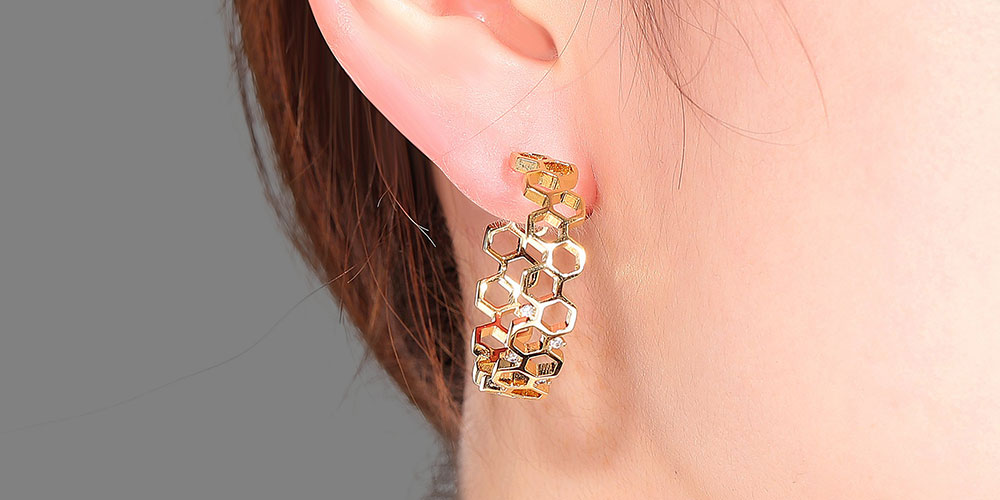 Following this spring's hottest trend, these 14K gold-plated earrings have a stunning hexagonal design. They have generous 27.5mm hoops, and embedded simulated diamonds for that extra sparkle.
Get the Geometric Hoop 14K Earrings for $33.99 (reg. $279) with promo code VDAY2021.
Rose Box™ Premium Jewelry Box & Everlasting Roses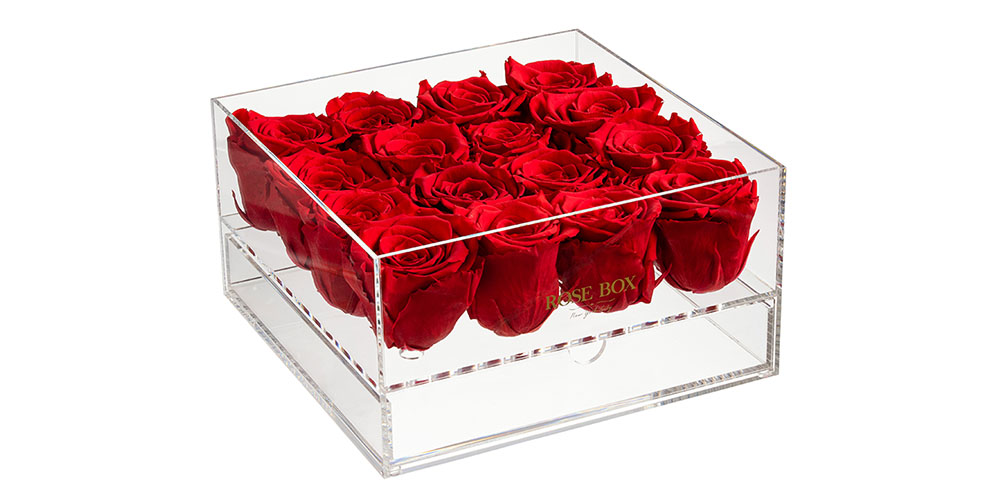 No need to wait in line for flowers this year — with Rose Box, you can have 16 everlasting roses from Ecuador delivered to your Valentine. They will stay looking fresh for a whole year, and the box can then be used to display jewelry.
Get the Rose Box for $220.15 (reg. $349) with promo code VDAY2021.
Genevive Silver CZ Necklace & Halo Stud Set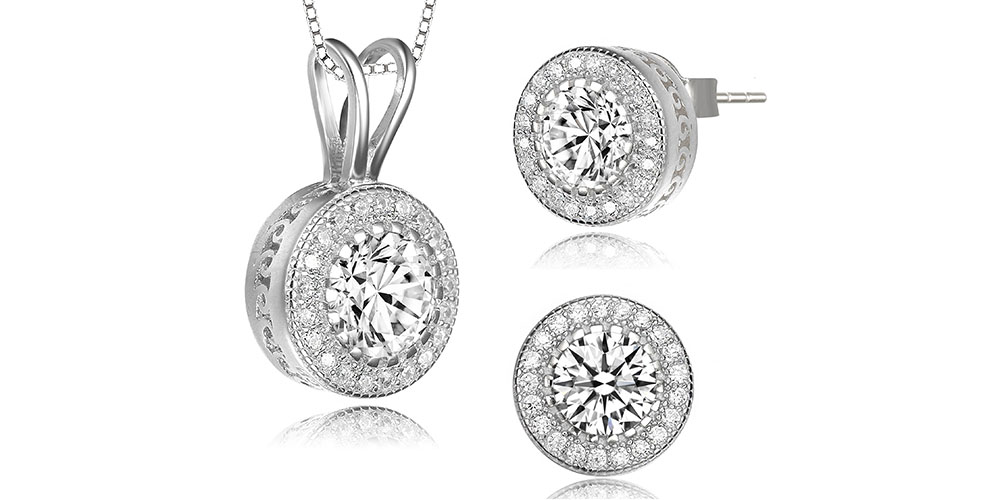 Made from sterling silver, this jewelry set from Genevive is pure elegance. The pendant has a stunning round-cut zirconia stone at its center, while the halo earrings are decorated by simulated diamonds in a four-prong setting.
Get the Genevive Silver CZ Necklace & Halo Stud Set for $38.24 (reg. $356) with promo code VDAY2021.
Beyoncé Women's Wild Orchid Eau De Parfum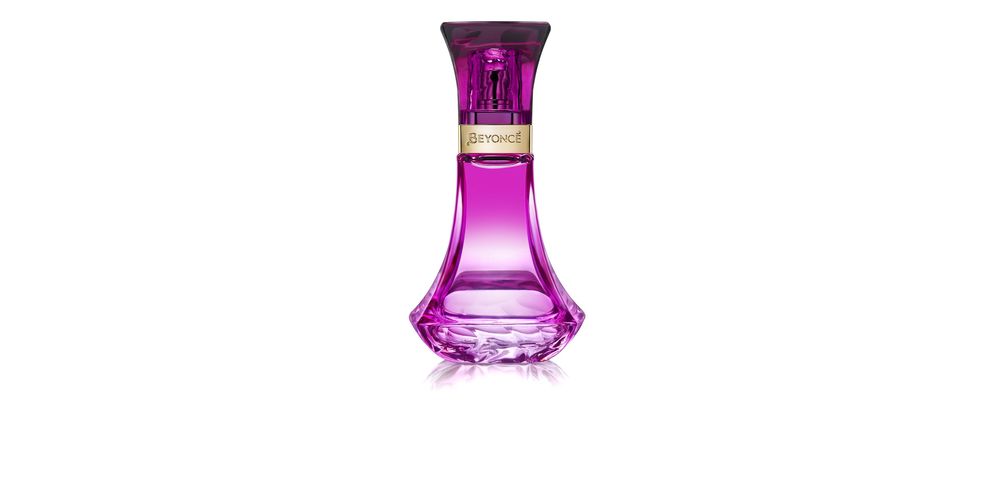 This exotic scent delivers a tantalizing combination of pomegranate, coconut water, and boysenberry. Your Valentine will love it — and you might just get the chance to appreciate it, too!
Get the Beyoncé Women's Wild Orchid Eau De Parfum for $17.81 (reg. $36) with promo code VDAY2021.
Christian Van Sant Italian 14k Yellow Gold Earrings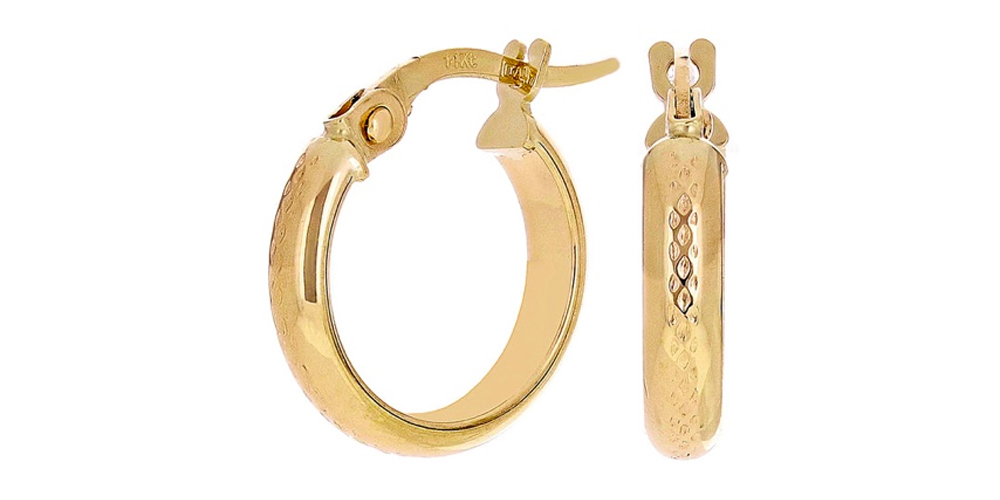 Made from genuine 14K gold from Italy, these beautiful earrings are classic, yet modern. They are small enough to look good in any setting, but the exquisite details around the hoop make these earrings stand out.
Get the Christian Van Sant Italian 14k Yellow Gold Earrings for $66.94 (reg. $225) with promo code VDAY2021.
Inspired Life Two-Tone "Enjoy the Journey" Disc and Bird Charm Pendant Necklace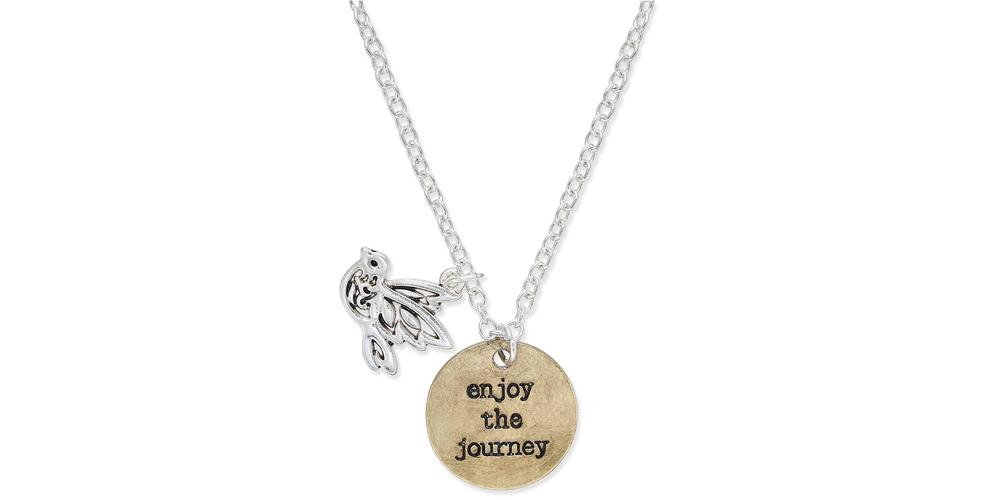 If your Valentine loves gifts with meaning, she will definitely appreciate this necklace. Made from gold- and silver-tone mixed metal, it comes with two pendants: a dove for peace and a filigree-decorated disc that hides the message, "A dream is a wish your heart makes."
Get the Inspired Life Charm Pendant Necklace for $10.19 (reg. $35) with promo code VDAY2021.
Inspired Life Gold-Tone Stone Drop Earrings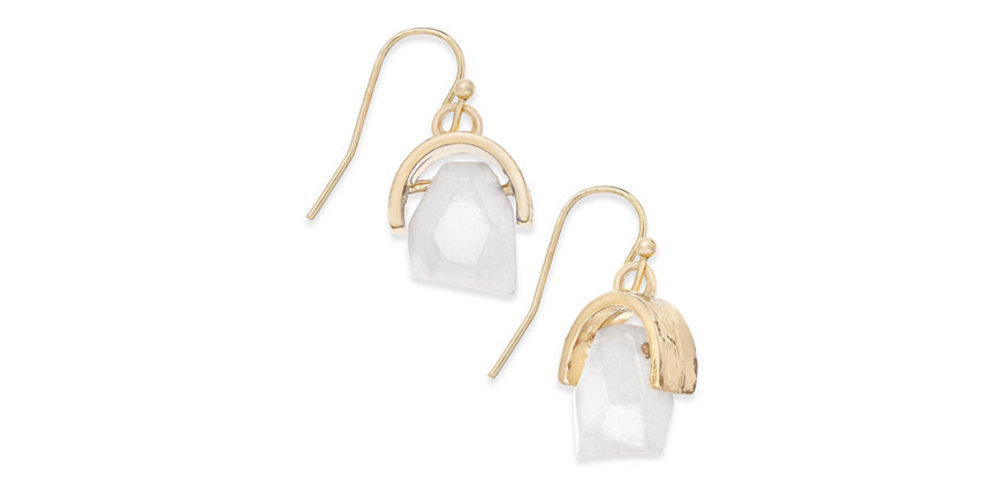 These gold-tone earrings will help your loved one stand out, thanks to a unique "stone drop" design. The deep and misty blues of the faceted stones add a soft sparkle to the contemporary style.
Get the Inspired Life Gold-Tone Stone Drop Earrings for $10.19 (reg. $32) with promo code VDAY2021.
Wine Insiders: 15 Bottles of Cabernet Sauvignon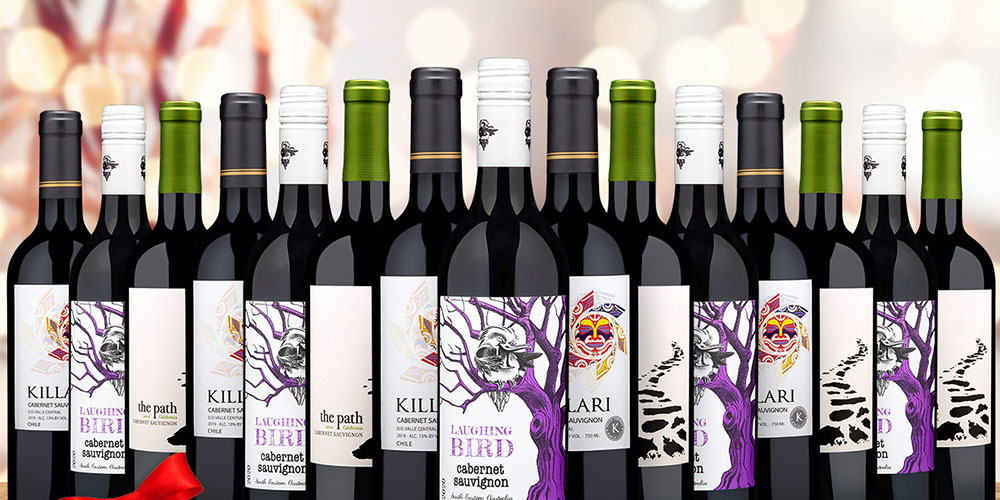 The folks at Wine Insiders scoured the planet for great taste; their selections have earned 1,400 awards since 2015. With this voucher code deal, you can gift Cabernet Sauvignon at less than $6 per bottle.
Get 15 bottles of Cabernet Sauvignon for $75.65 (reg. $282) with promo code VDAY2021.
Rose Farmers: 12 Cream Roses Delivered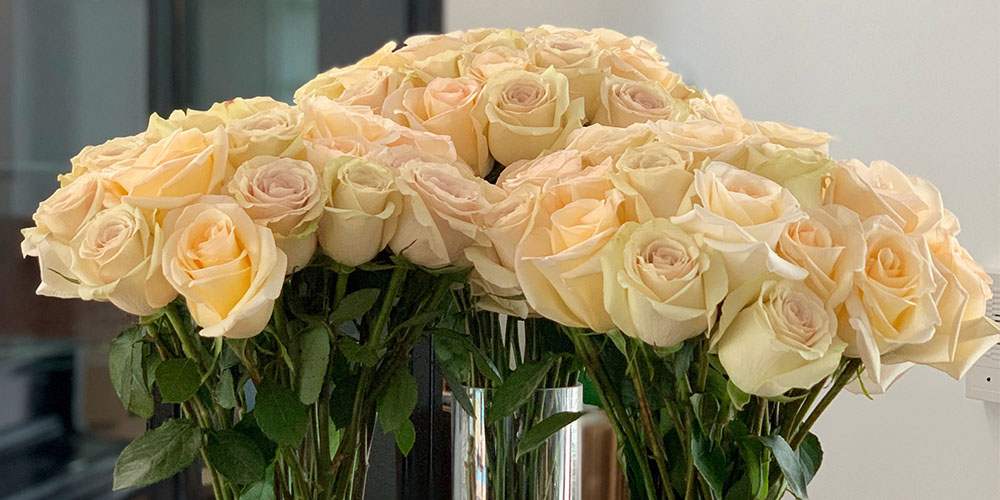 Nothing says "I love you" better than a bouquet of luxury long-stemmed roses. This deal lets you send subtle cream blooms straight to the door of your Valentine, without spending a fortune.
Get 12 Cream Roses Delivered (Digital Voucher) for $33.99 (reg. $71) with promo code VDAY2021.
Prices subject to change.