Every time you go online, someone is recording your activity. It might be an advertiser trying to sell to you, a big tech company, a government agency collecting information, or even a hacker who is thinking about stealing your details. 
Winston is a simple solution for this digital nightmare. This plug-and-play device restores privacy to your entire home network while also blocking malware and ads. In a special deal for Hannity viewers, you can currently get Winston for just $179 — that is 10% off MSRP.
As digital privacy has become a hot topic, many services now promise to keep your data under wraps. However, none of these solutions is as simple, effective, and affordable as Winston. To use this powerful privacy filter, simply hook up the device to your home router. You can then use the Internet as normal, safe in the knowledge that your data is being encrypted.
At the same time, Winston disguises your online identity. In technical terms, the device connects to a proprietary privacy mesh network to cloak your IP address. This ensures that no one can track you around the web, or figure out where you're connecting from. 
Winston also blocks malware and ads, and parents can set up controls for unsuitable content. The device protects every device in your home, and there are mobile apps to download on iOS and Android. The best part? Once you have bought your Winston, there are no subscription fees.
Winston Privacy has received high marks from review sites such as Gearbrain and Survival Cache, and it even boasts 4.7 out of 5 stars from customers on Trustpilot. 
Order today for just $179 to get instant privacy protection in your home, at $20 off the full price. Plus, get $10 back in credit for every purchase over $75 this spring (excludes returns).
Prices subject to change 
Keep Your Home Fresh With This $45 Odor-Eating Device, Inspired by NASA
Air freshener is usually kinder on the senses than smelly shoes are. However, these scents only mask unwanted odors.
VentiFresh ECO is a device that actually captures and destroys bad smells, using NASA-inspired technology. It normally retails for $72, but you can grab it today for just $44.99 in a special deal for Hannity viewers.
In space, no-one can hear you scream. You can't easily avoid bad odor, either. For this reason, NASA developed technology to keep the International Space Station smelling fresh.
You can find the same photocatalyst technology inside VentiFresh ECO. This innovative device is small enough to be placed anywhere, yet powerful enough to keep your entire home free from foul fragrance.
It works by grabbing the particles that we perceive as odor. A UV catalyst core then decomposes these particles through natural photosynthesis. With the VentiFresh ECO, you're not hiding bad smells — they are truly gone forever. 
The device works on pretty much any household odor you can name. You can place it next to problem areas,  including diaper bins, cat litter trays, shoe cabinets, and refrigerators. It measures just 2.48 x 2 inches, and it takes power from any USB outlet. 
VentiFresh ECO was funded to 388% on Indiegogo, and Engadget calls it, "A sure shot solution to make the home environment odor-free." 
Excited about the tech aspect? So are the folks at E27: "It's like having a piece of the International Space Station right in your home."
Order today for just $44.99 to add this impressive gadget to your home, and save 37% on the MSRP. 
More than one problem area? You can grab a VentiFresh ECO two-pack for $85.99, which is $58 off the retail price.
Prices subject to change 
10 Sizzling Deals on BBQ and Outdoor Gear for Summer
Meeting up with friends and family has been difficult this winter. But now that the weather is improving, you might want to invite people over for a backyard BBQ. Here are some grilling upgrades and outdoor essentials, now with up to 68% off MSRP for Hannity readers.
GrillEye® Pro Plus: Hybrid Grilling & Smoking Thermometer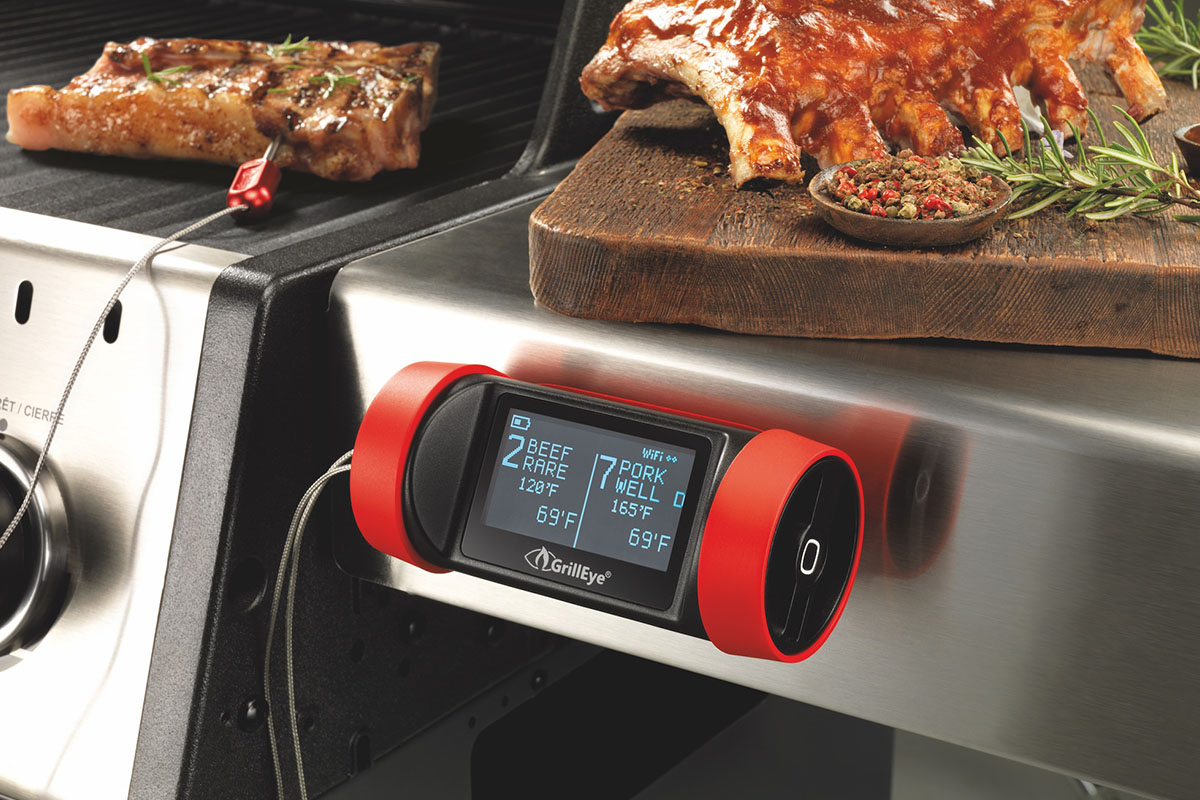 When it comes to grilling or smoking meat and fish, maintaining the right temperature is paramount. This wireless thermometer helps you monitor the cooking process from your phone via Bluetooth or Wi-Fi. It can also handle up to eight probes for absolute accuracy.
Get the GrillEye Pro Plus for $99.99 today. 
Costway Outdoor BBQ Grill and Meat Smoker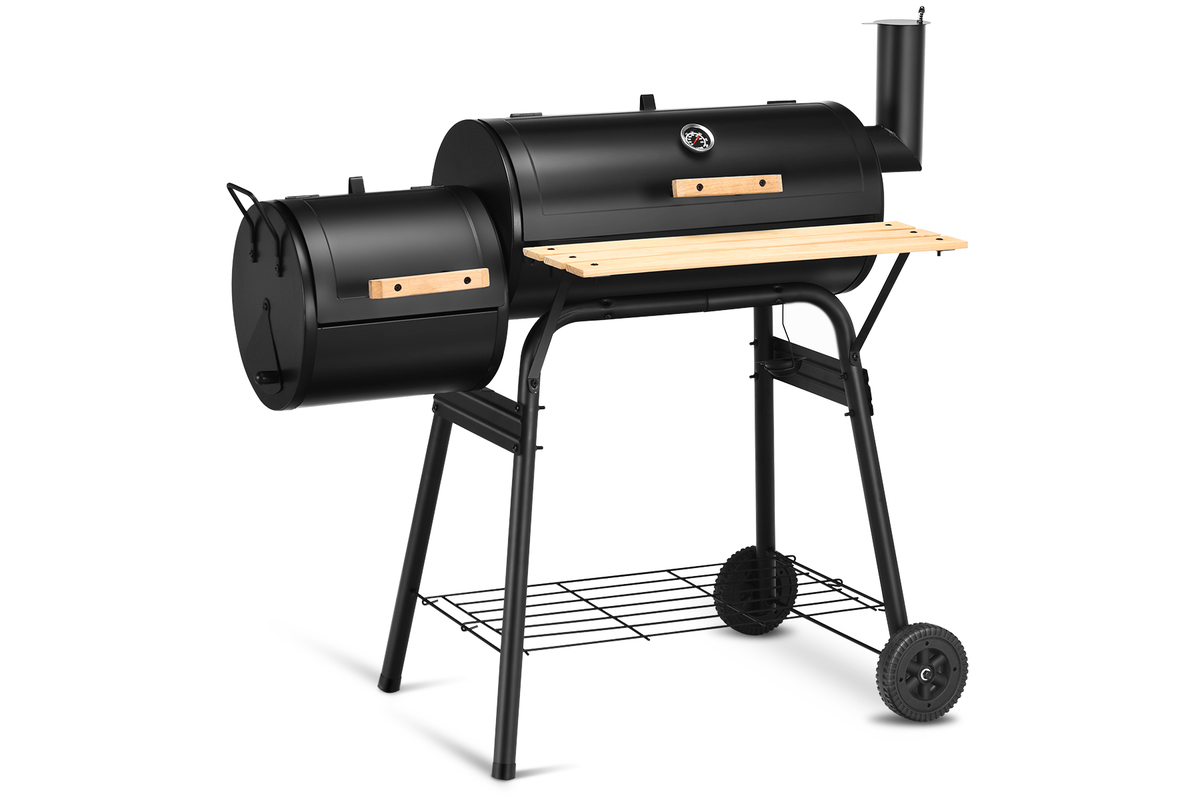 This sleek grilling beast is an essential addition to any patio. Made from durable steel, this BBQ has a side-mounted firebox for better airflow and less smoke. The black coating has anti-rust properties, and you can easily move the whole grill on the built-in wheels.
Get the Costway Outdoor BBQ Grill and Meat Smoker for $139.99 (reg. $209), a saving of 33%. 
Costway 3-Piece Bistro Patio Furniture Set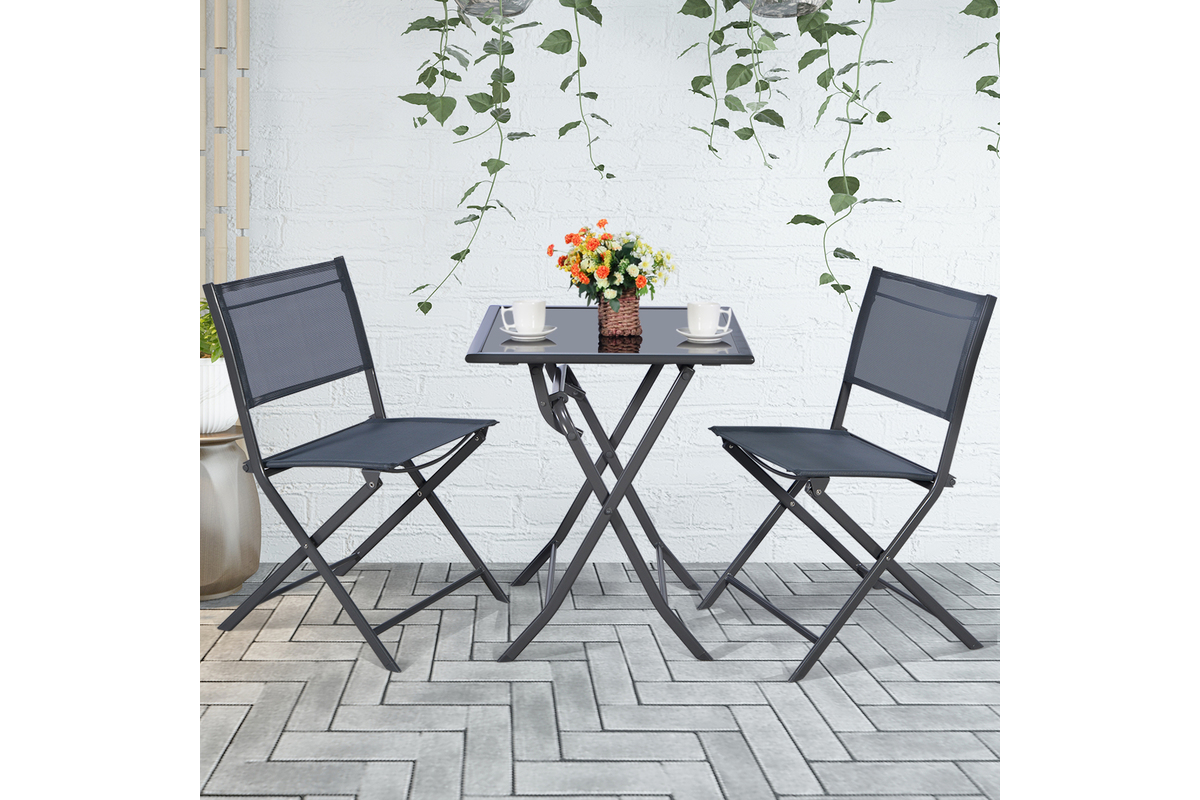 If you're going to invite friends and family for a BBQ, they will need somewhere to sit. This stylish three-piece set includes two chairs and one table made from durable steel and Textilene. They fit in the smallest of spaces, and you can fold them up for storage.
Get the Costway 3-Piece Patio Furniture Set for $134.99 (reg. $199), a saving of 32%. 
Costway 4-Piece Rattan Patio Furniture Set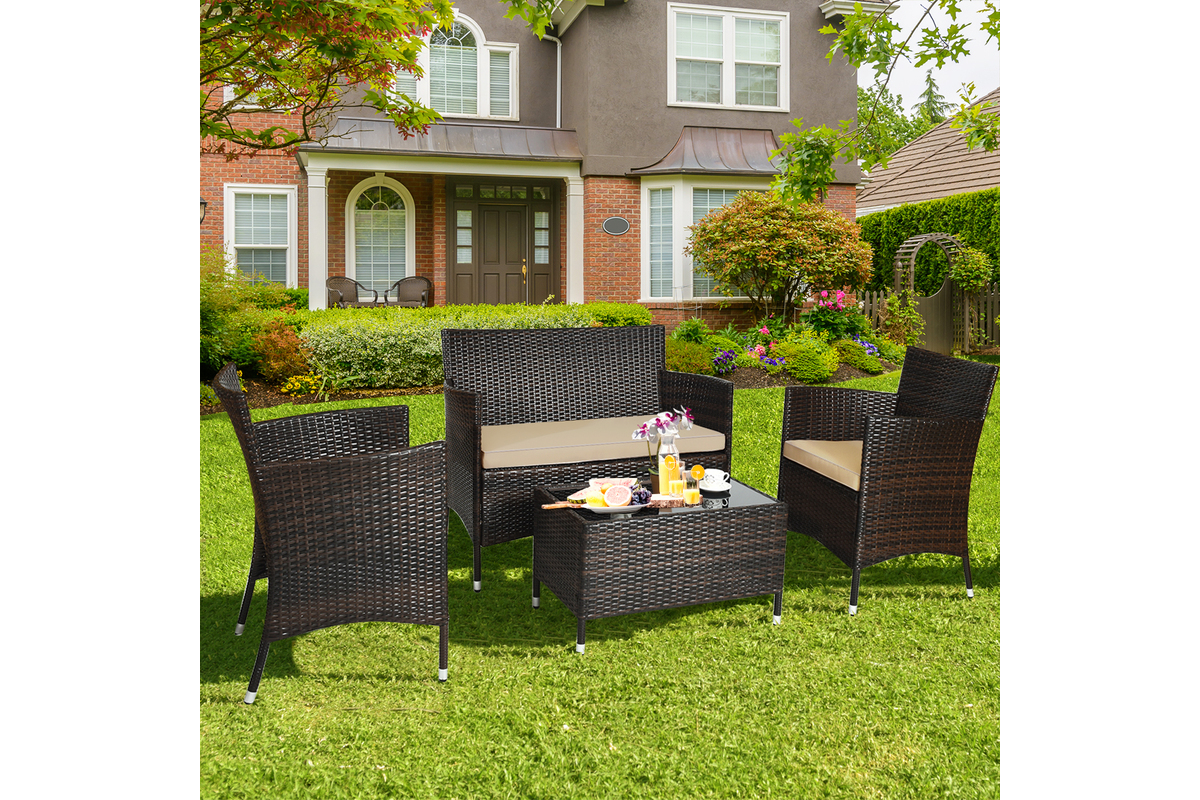 If you need more space for your guests, this four-piece set might be a better option. It includes a spacious sofa, two chairs, and a small coffee table. All the parts are made from steel and weather-resistant textiles, and the table has a tempered glass top.
Get the Costway 4-Piece Rattan Patio Furniture Set for $244.99 (reg. $399), a saving of 38%. 
Costway 10ft Solar Powered LED Patio Umbrella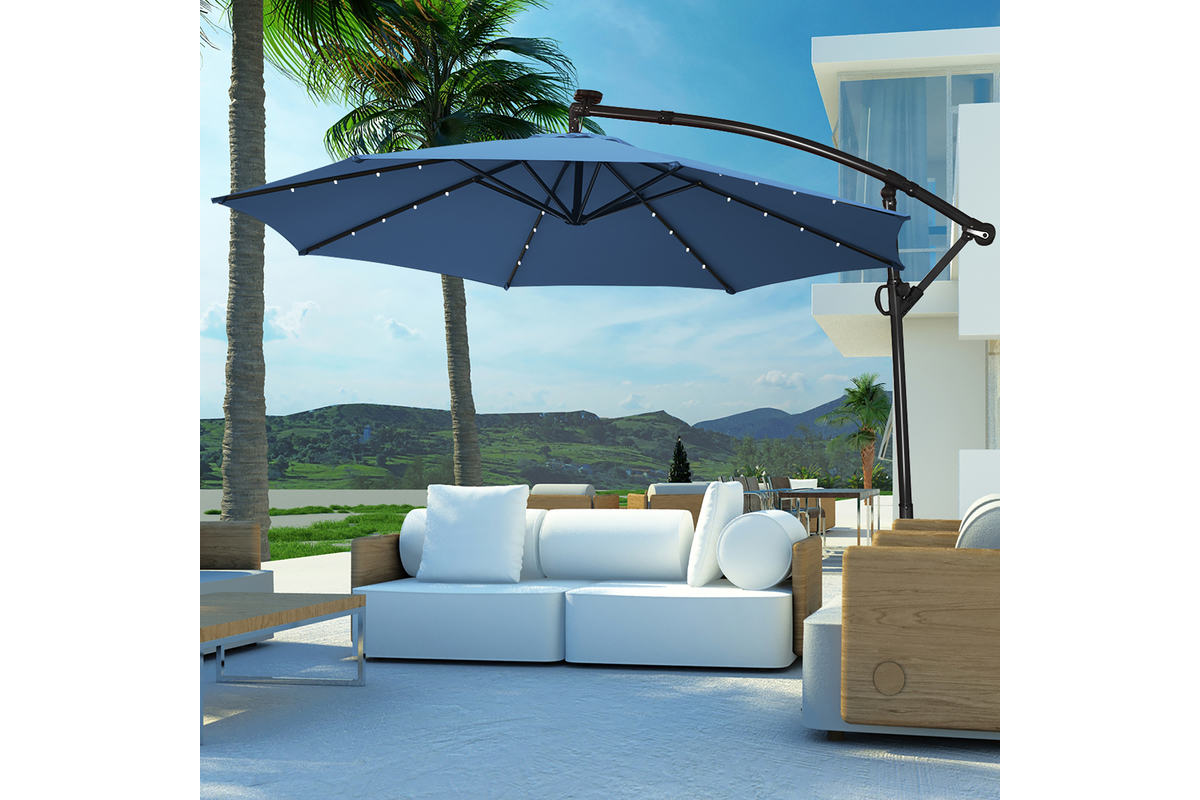 When the summer really gets going, you're going to want some shade. This stylish umbrella protects you and your guests from the sun, with a vented design for better airflow. It's completely weatherproof, and the frame has solar-powered lights for summer evenings. One customer gave it 5 out of 5 stars, stating, "The solar lights were such a nice touch and give off a very nice light. I would definitely recommend this umbrella for anyone looking."
Get the Costway 10ft Solar Powered LED Patio Umbrella for $149.99 (reg. $239), a saving of 37%. 
Costway Patio Lounge Recliner Chairs: 2-Pack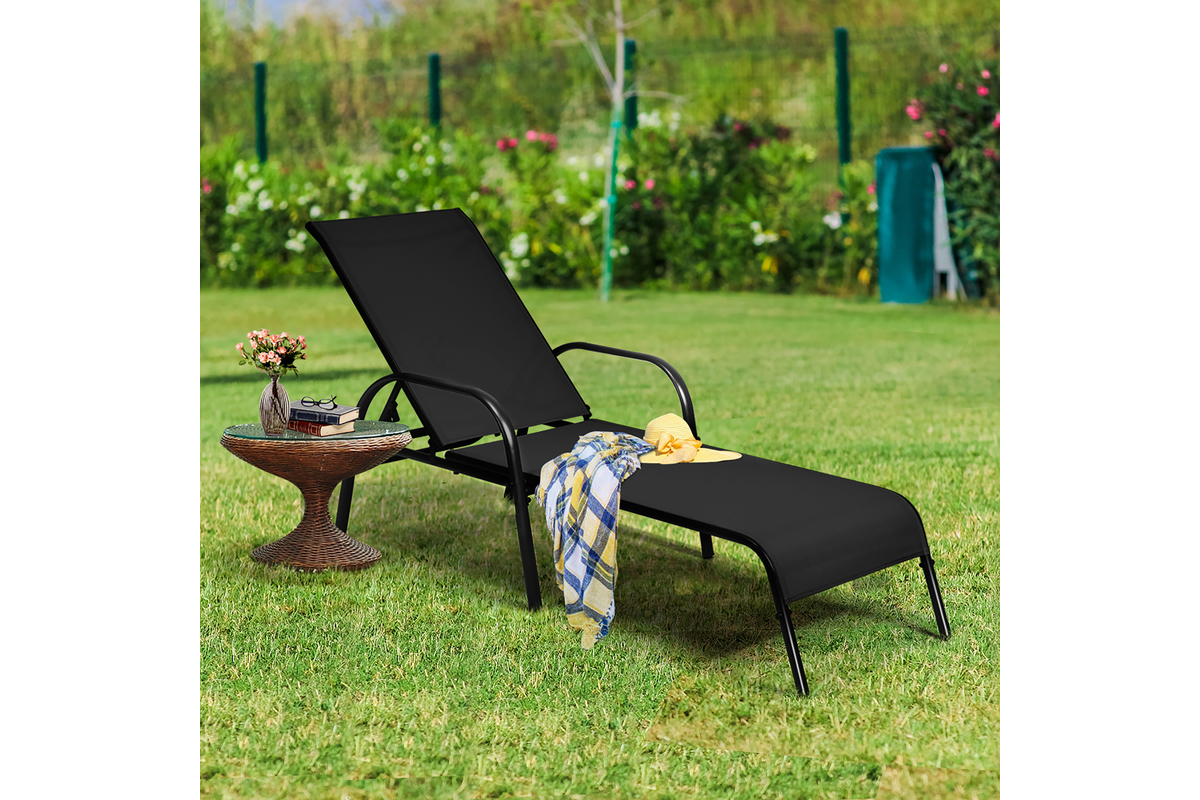 Perfect for sunny afternoons, these recliner chairs help you relax by the pool or on the porch. They are made from washable Textilene fabric with powder-coated steel frames. Once seated, you can choose from five different seating angles.
Get a 2-pack of Costway Patio Lounge Recliner Chairs for $234.99 (reg. $499), a saving of 53%. 
Reusable Heat Resistant Non-Stick BBQ Grilling Pads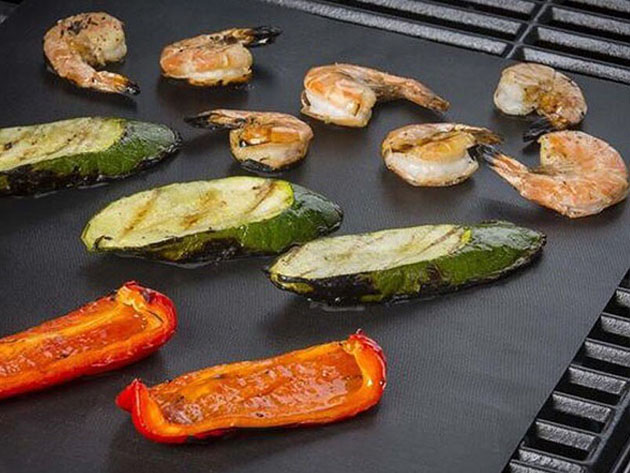 Grilling veggies and bacon can be a messy business, as food falls between the bars. These heat-resistant pads solve the problem, essentially acting as hot plates. They work on almost any BBQ thanks to a non-stick coating that can handle 500°C.
Get the Reusable Heat Resistant Non-Stick BBQ Grilling Pads for $8.95 (reg. $9), a saving of 10%. 
Heat Resistant BBQ Gloves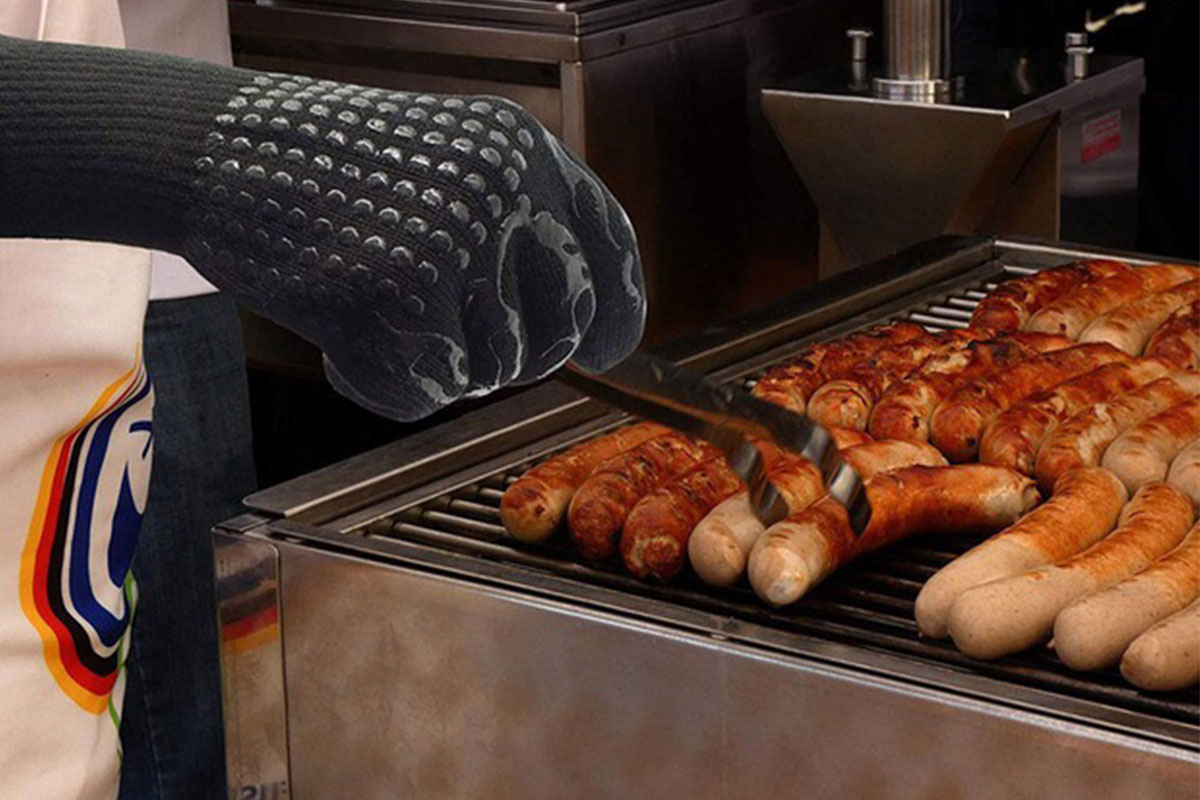 Whether you're baking or grilling, these heat-resistant gloves will protect your hands without cramping your style. They are made from high-strength Dayan aramid fibers, which can handle serious heat and stop wayward blades. On the palms, a silicone coating adds better grip.
Get the Heat Resistant BBQ Gloves for $15.99 (reg. $49), a saving of 68%. 
O-Yaki 7.5″ Skewer System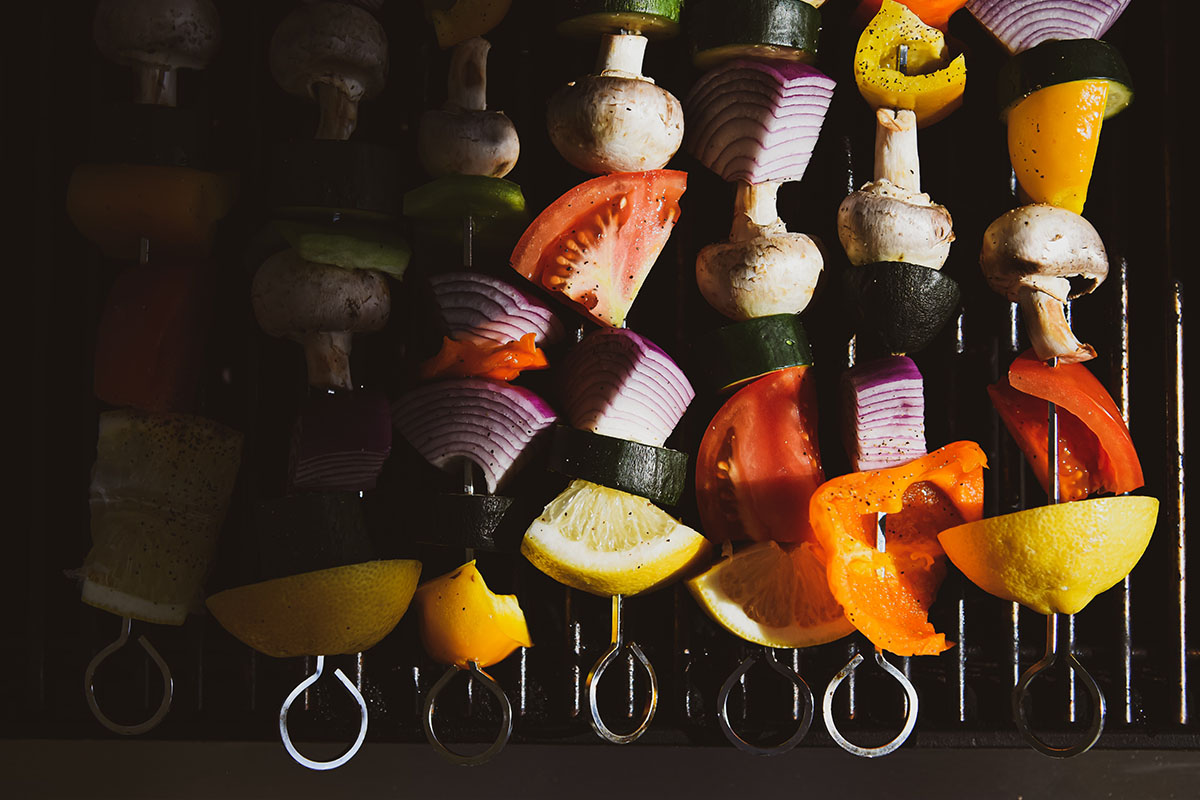 This fun set of skewers is perfect for sharing delicious flavor combinations. The set includes nine stainless steel skewers and a stand. You can put the whole thing in the oven if you want, and serve straight from the stand.
Get the O-Yaki 7.5″ Skewer System for $33 (reg. $39), a saving of 17%. 
Firepod Bundle: Portable Multi-Functional Pizza Oven + Griddle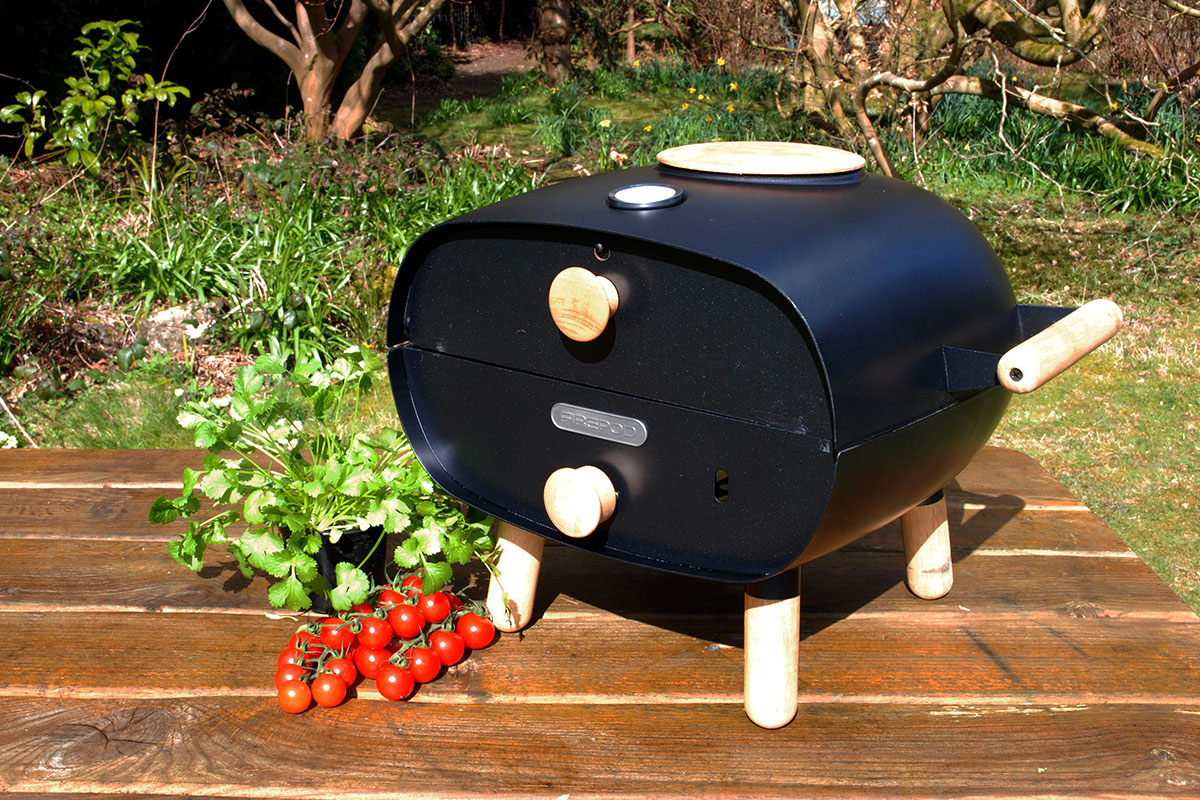 This beautiful little oven lets you bake homemade pizzas virtually anywhere. It has an efficient stainless steel burner that provides instant heat and a reflector to guarantee even cooking. When you don't fancy pizza, you can convert the Firepod into a BBQ.
Get the Firepod Bundle: Pizza Oven + Griddle for $419.99 (reg. $498), a saving of 15%. 
Prices subject to change