If you want to upgrade your workflow, Black Friday is a good time to go shopping. From top-end displays to gaming keyboards, you can find a deal on pretty much anything.
The prices are even lower for Hannity viewers this year, with 20% off a whole range of computer accessories when you use promo code CMSAVE20. Hurry, this unique code is only valid until 12/5/2021.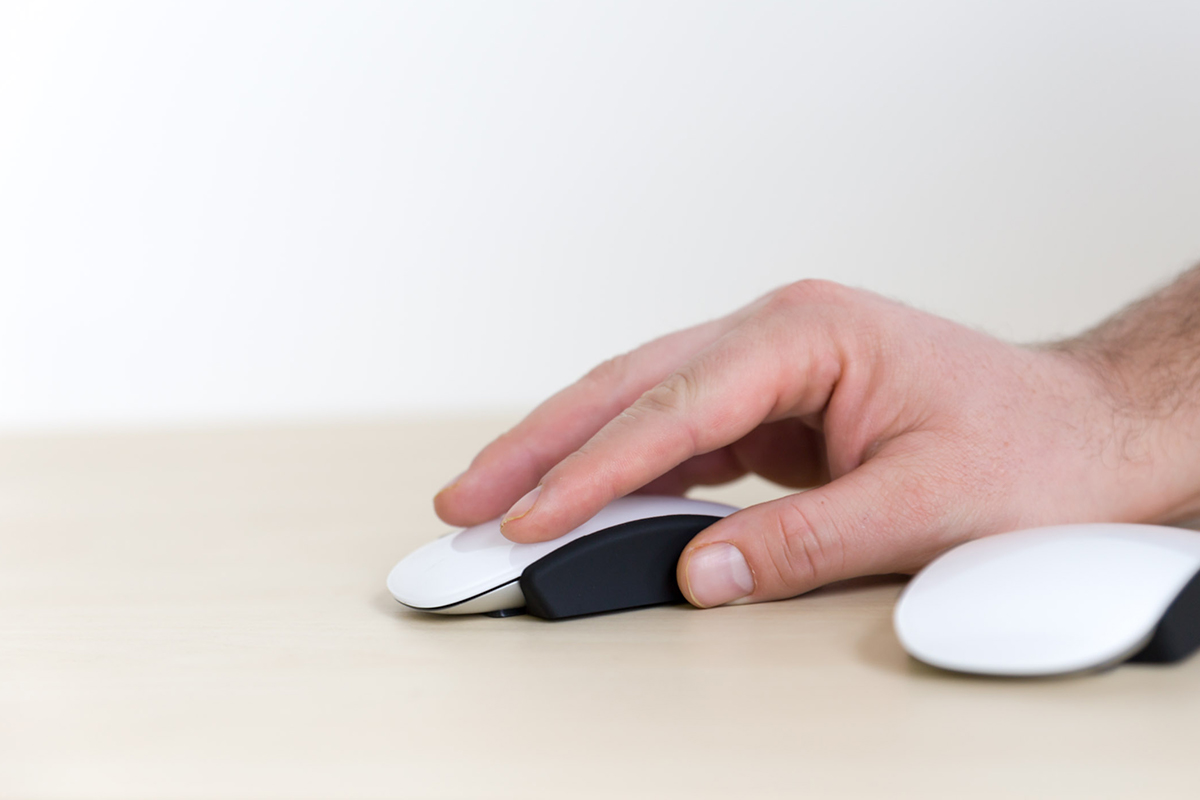 The Magic Mouse is an amazing piece of design, but you can still get carpal tunnel syndrome if you use it for many hours a day. MagicGrips fixes that, with stick-on "wings" that make it easier to hold the mouse. They are made from durable silicone rubber, with 3M adhesive included.
Get the MagicGrips for Apple Magic Mouse 1 & 2 for $10.99 (reg. $14), a saving of 26%.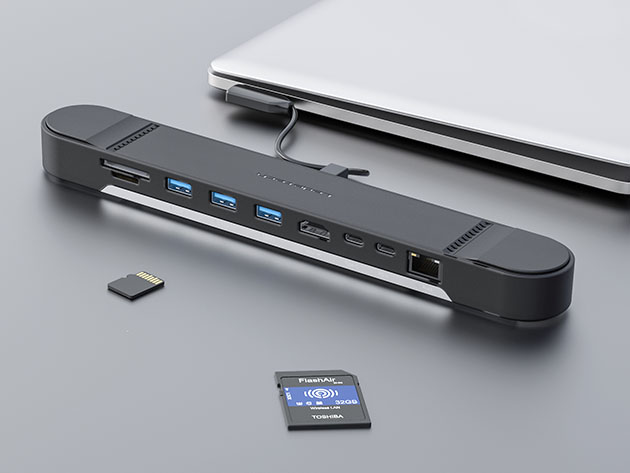 Struggling to find enough ports on your laptop? This 9-in-1 stand should solve that problem. Compatible with all modern Windows laptops, it has slots for HDMI, RJ45, SD Card, and USB. It also makes your laptop more comfortable to use by raising the display off your desk.
Get the Laptop 9-in-1 Docking Station Stand for $55.99 (reg. $99) with promo code CMSAVE20.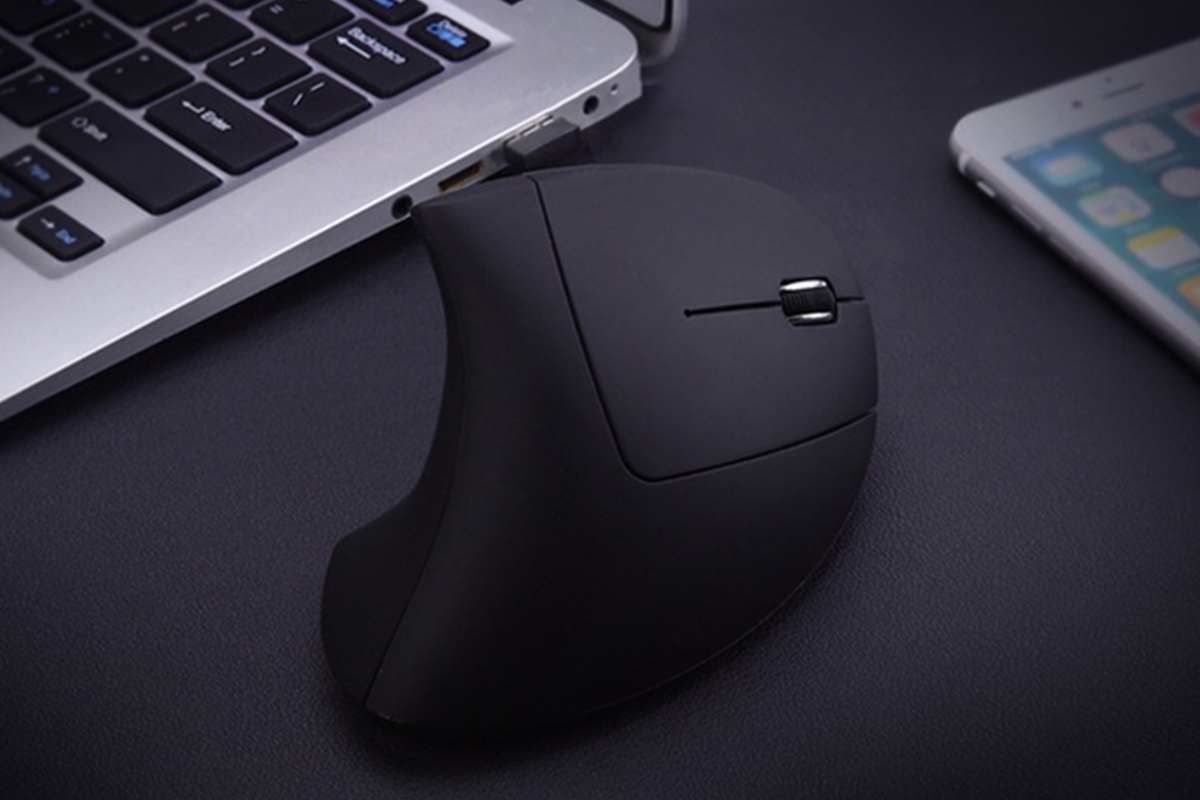 Thanks to a unique, patented shape, the Sinji Ergonomic Mouse helps you get things done without hand pain. The design reduces rotation in your lower arm, helping you to relax the muscles. Compatible with Windows and Mac, the mouse also has light-emitting edges to help you work in the dark.
Get the Sinji Ergonomic Mouse for $18.36 (reg. $33) with promo code CMSAVE20.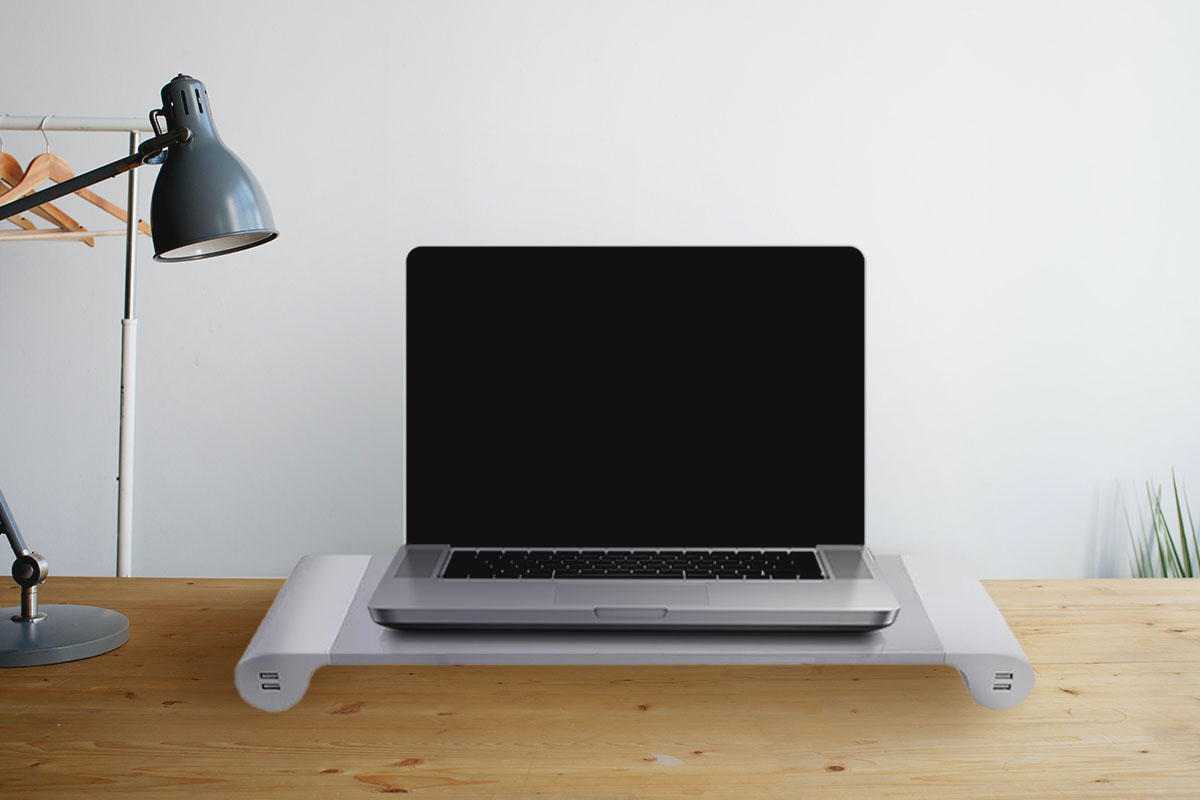 This stylish laptop stand has a unique feature: four powered USB ports for charging your devices. It comes with a single power cable to deliver power to the ports, and the design of the stand raises your laptop to prevent screen glare. It's a great way to keep your desk tidy.
Get the Laptop Stand with USB Ports for $23.99 (reg. $49) with promo code CMSAVE20.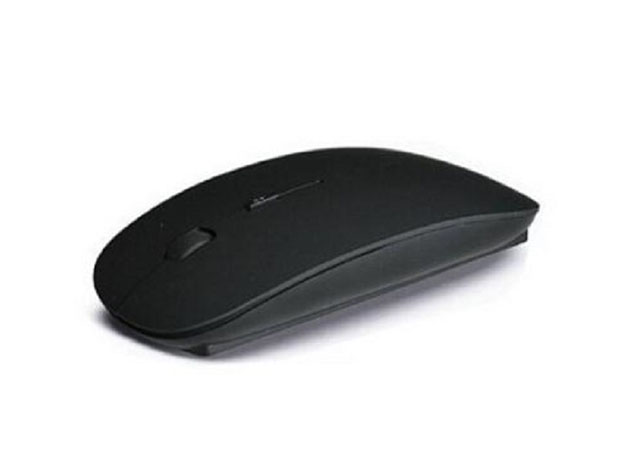 With a wireless range of 30 feet, this optical mouse helps you work with freedom. It features an impressive tracking resolution for accuracy and a smooth scroll wheel. You can use this mouse without a mouse pad, and a built-in switch lets you save power.
Get the Wireless Optical Mouse in Black for $10.39 (reg. $29) with promo code CMSAVE20.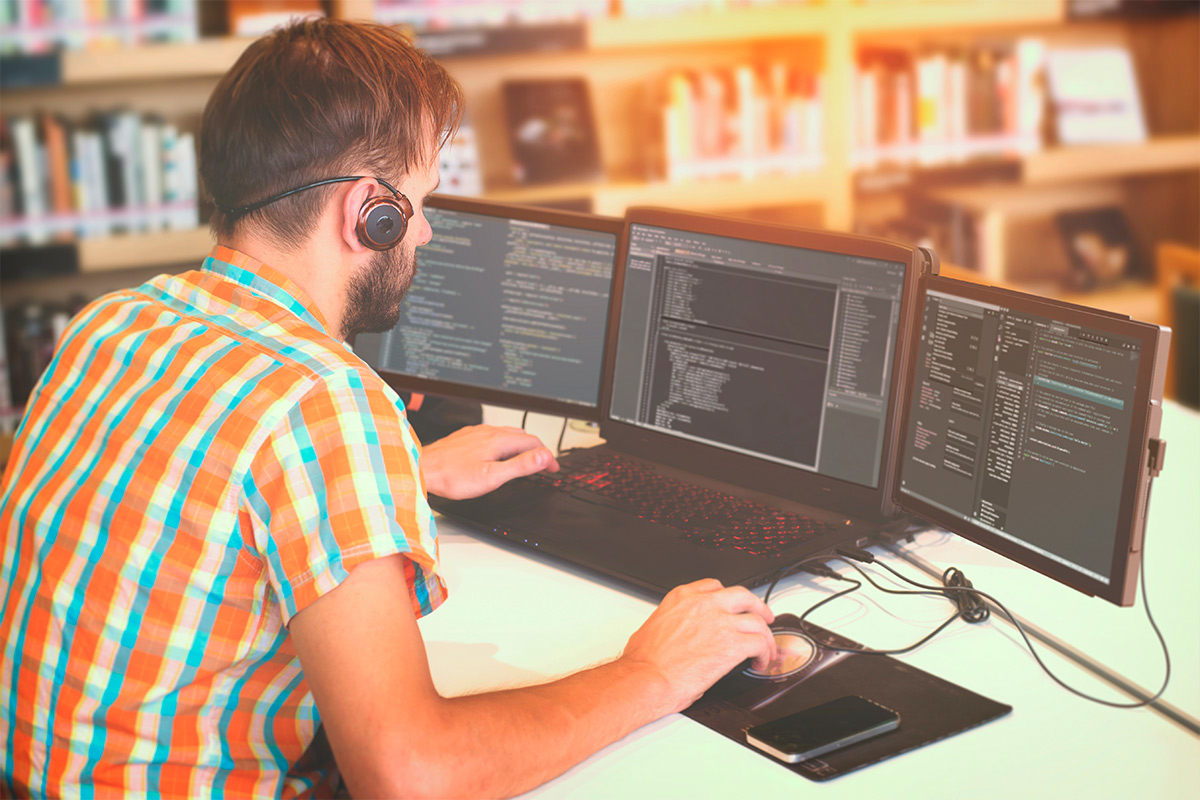 Ever wish your laptop had a little more screen space? With the Mobile Pixels TRIO, you can simply clip on an external monitor. This 12.5-inch display offers full 1080p HD resolution, and the mount allows you to rotate the screen through 270 degrees. Little wonder it raised $1.4 million on Indiegogo.
Get the Mobile Pixels TRIO: Portable Dual Screen Laptop Monitor for $256.99.
Another great option for working from home is this portable 4K touchscreen from Desklab. It weighs just 1.3 pounds and measures only 0.23 inches thin, but you get incredible resolution and loads of ports. It works perfectly with laptops, games consoles, and even your smartphone.
Get the Desklab Portable Touchscreen Monitor (4K) for $231.99 (reg. $700) with promo code CMSAVE20.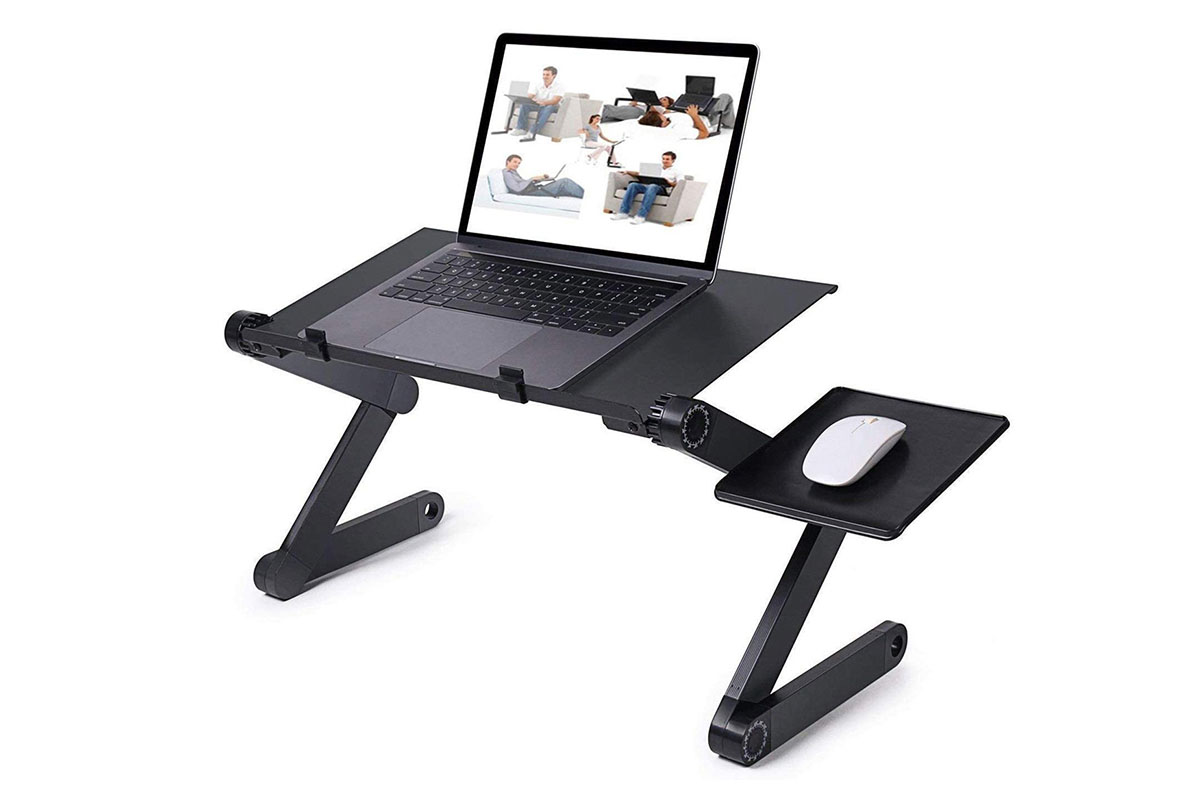 If you suffer from poor working posture, or you want to work standing up, this laptop stand is a must-have upgrade. It has platforms for your laptop, your keyboard, and your mouse — all on an adjustable arm. You can lock the whole thing at any height, and it rotates through 360 degrees.
Get the Portable Laptop Stand with Mouse Pad for $37.56 (reg. $54) with promo code CMSAVE20.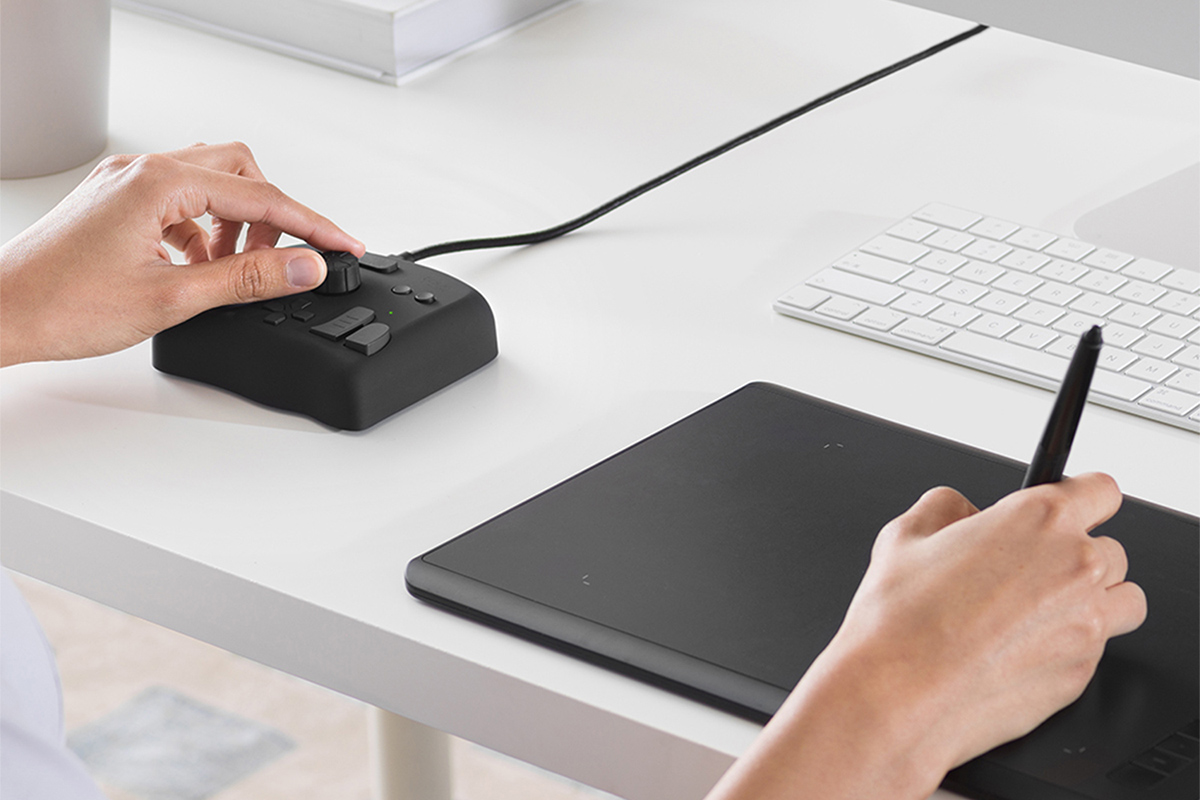 Rated at 4.3 out of 5 stars on Amazon, the TourBox Neo helps you take full creative control. This accessory has buttons, scroll wheels, a D-pad and a knob that can be mapped to your favorite tools in Photoshop, Illustrator, Premiere Pro, and many other top apps. It works seamlessly with both Windows and macOS.
Get TourBox Neo: The Ultimate Controller for Creators for $119.99 (reg. $190) with promo code CMSAVE20.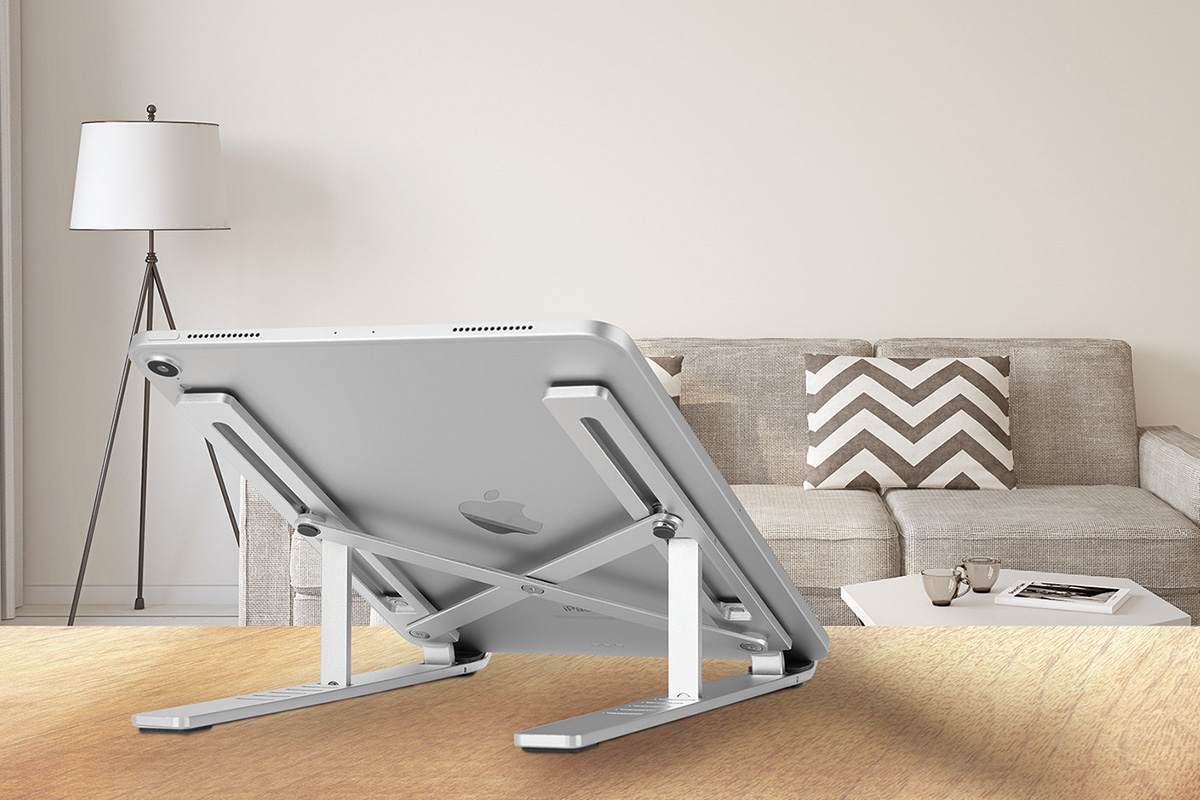 This portable laptop and tablet stand allow you to read and watch videos in total comfort. The stand itself is made from metal, with soft pads to protect the underside of your device. You have loads of room to adjust the angle, and the whole thing folds flat for easy storage and transportation.
Get the Foldable Flat Metal Laptop Stand for $21.99 (reg. $24), a saving of 12%.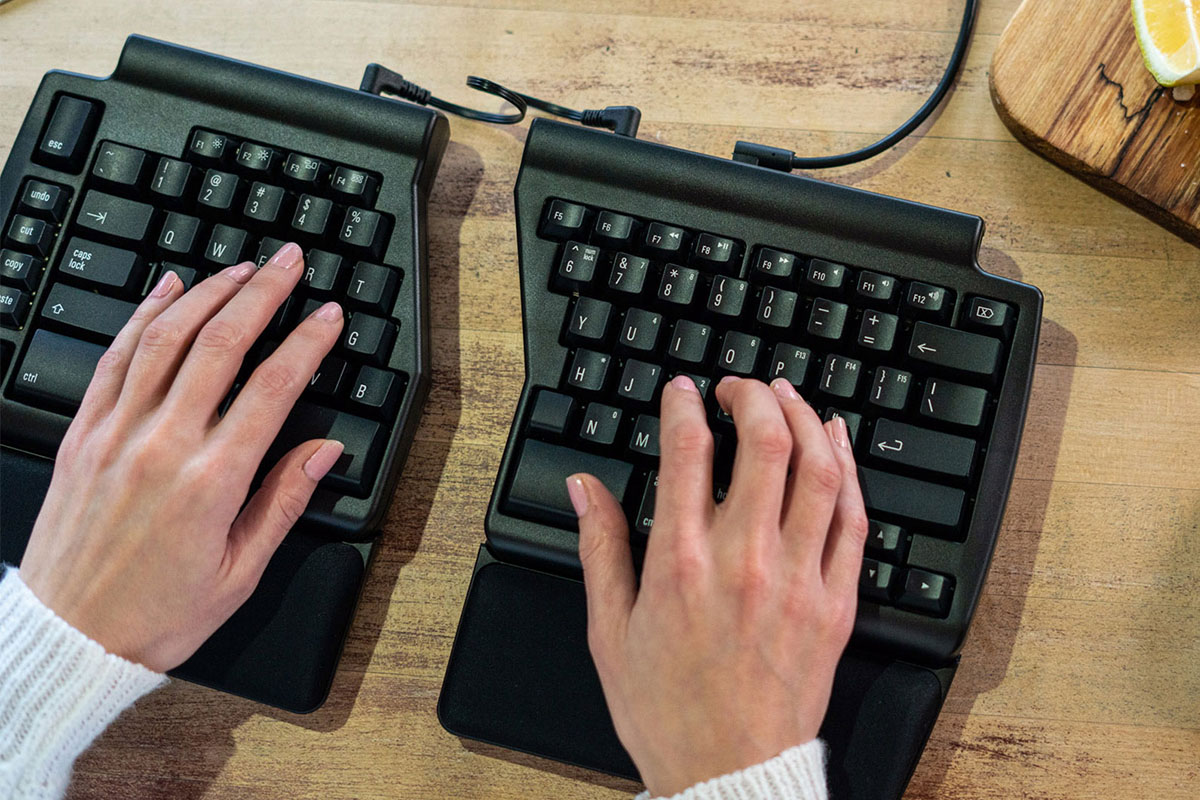 Holding your arms out in front of you for hours can be pretty exhausting. With the Matias Ergo Pro Keyboard, you don't need to. This two-part accessory has a 9º tent angle to keep your wrists in a neutral position, and a 4.5º negative tilt for the same purpose. It also has loads of ports and great customizable options.
Get the Matias Programmable Ergo Pro Keyboard for $180 (reg. $220) with promo code ERGOPRO.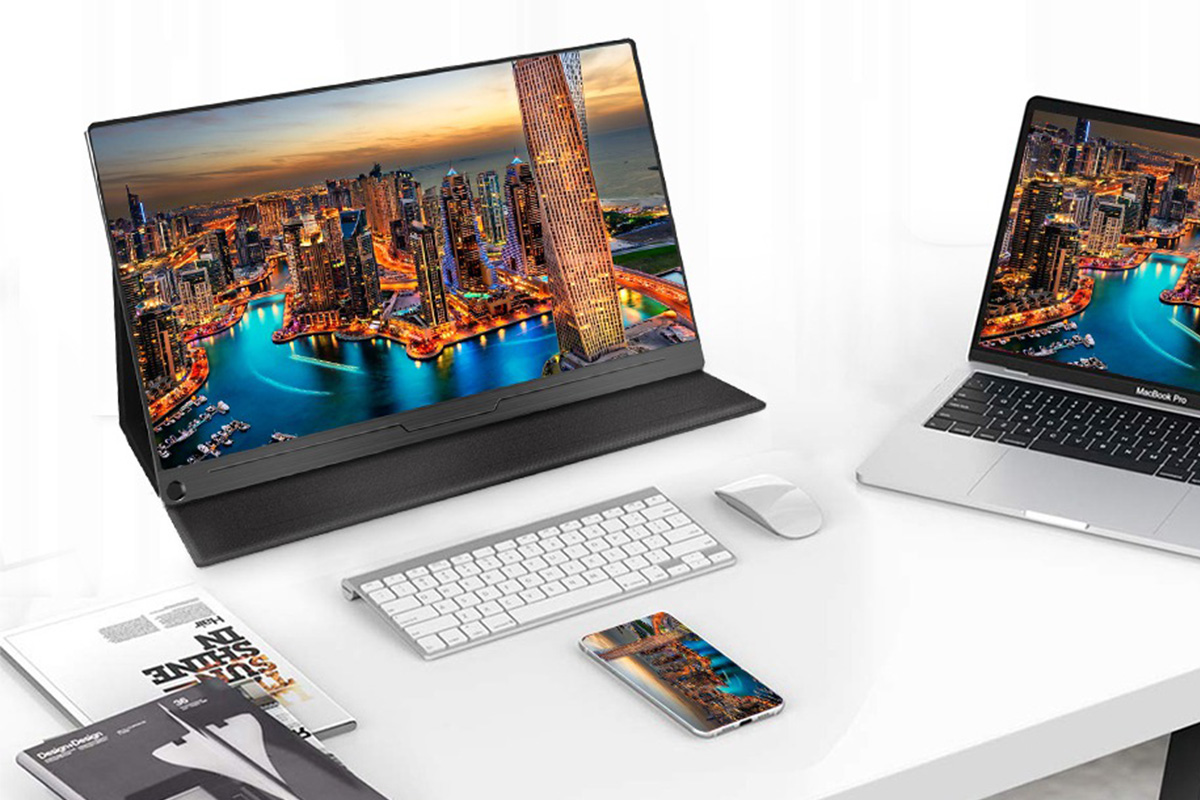 Rated at 4.2 stars on Amazon, this portable monitor offers full 1080p resolution with HDR technology for incredible color depth. The IPS panel looks perfect from all angles, and built-in quad 4W speakers provide impressive audio. You can hook it up to pretty much any device, thanks to Type-C, Mini HD, PD, and Micro USB ports.
Get the UPERFECT 15.6″ Portable Monitor for $163.99 (reg. $219) with promo code CMSAVE20.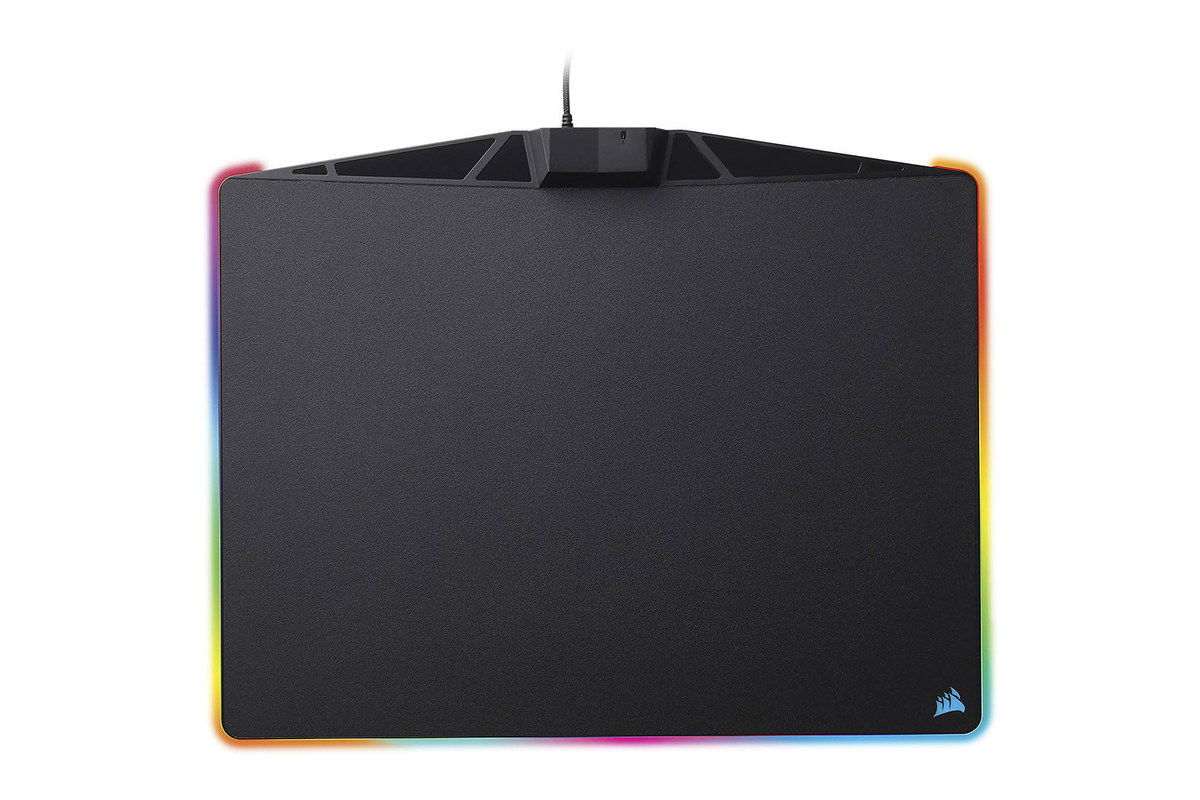 Thanks to a low-friction surface, this mouse pad from Corsair allows your mouse to run smoothly. It has been calibrated for optical and laser sensor mice, and the pad is spacious enough for frantic gameplay. Plus, it has cool RGB lighting built-in.
Get the Corsair CH9440020 RGB POLARIS Gaming Mouse Pad for $47.99 (reg. $60) with promo code CMSAVE20.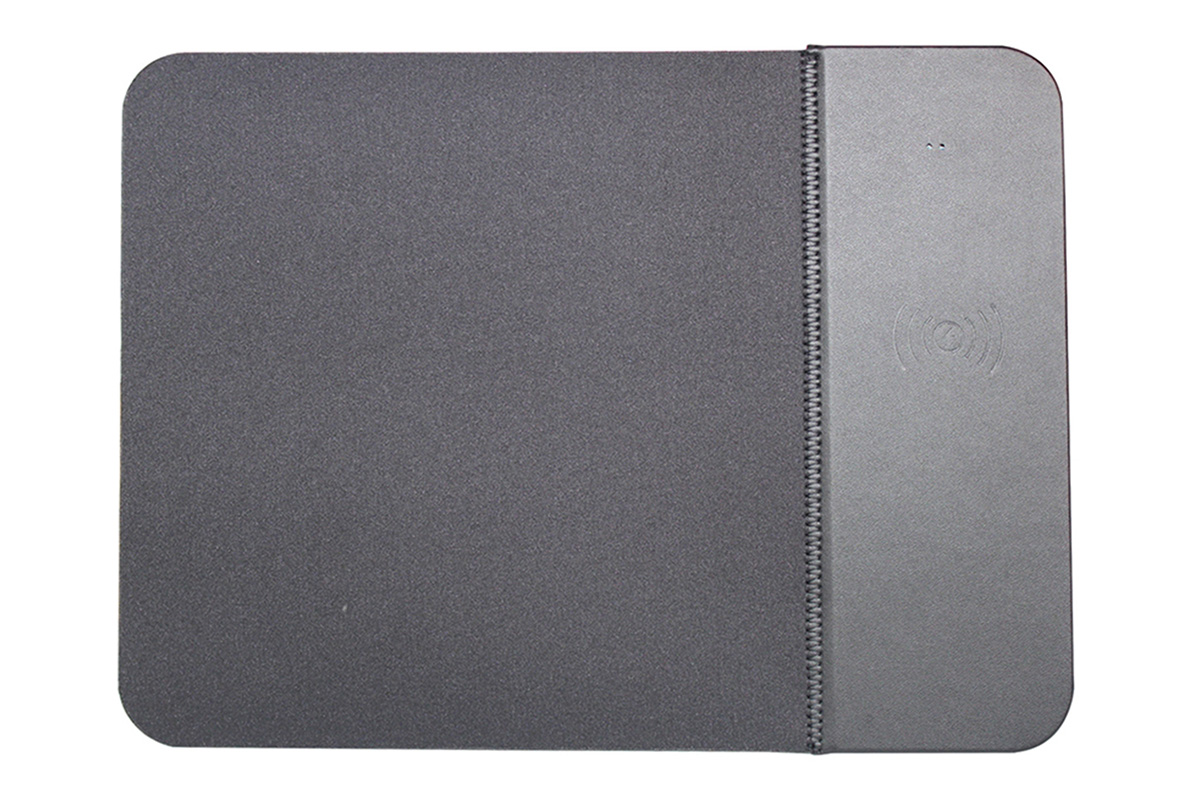 Need a mouse pad that is more about work than play? This one should be at the top of your list. It has integrated wireless charging for your mouse and other devices, and a top surface made from beautiful vegan leather. Meanwhile, anti-slip feet provide a sure grip.
Get the Wireless Charging Mouse Pad for $15.96 (reg. $39) with promo code CMSAVE20.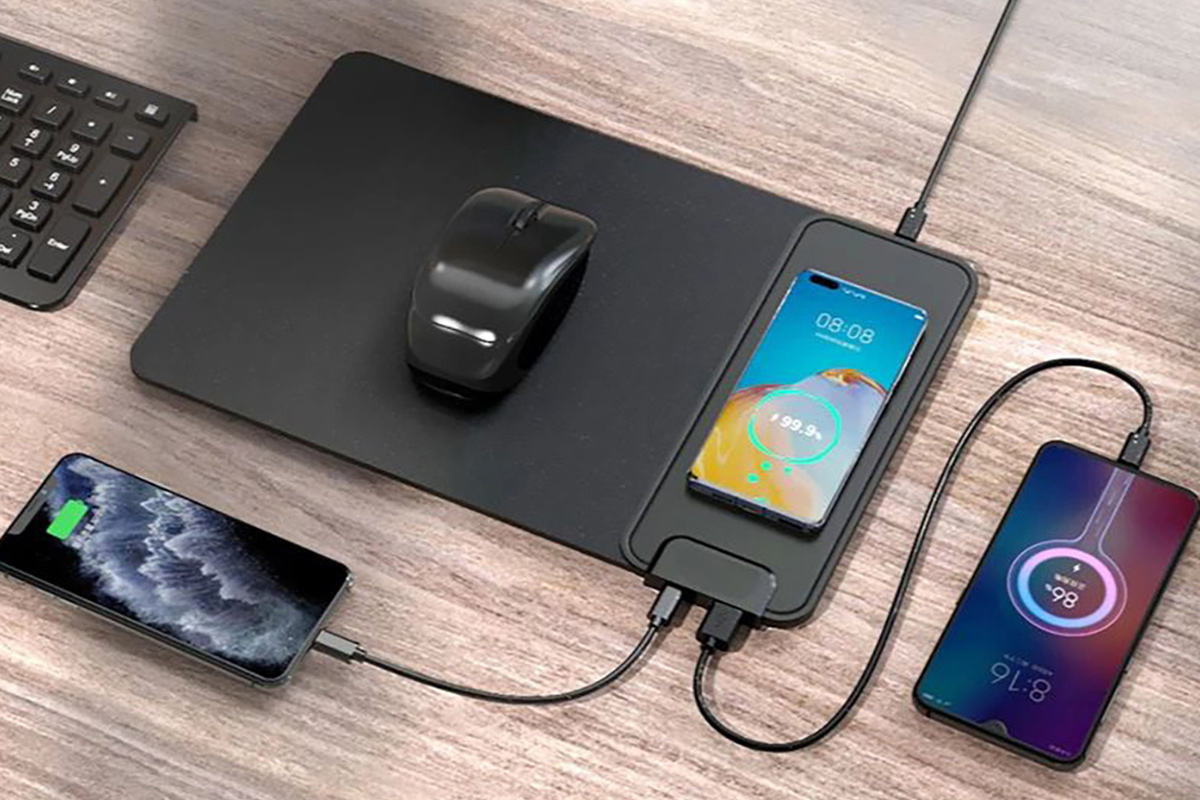 If you want even more charging options, this 15W wireless charging mouse pad should fit the bill. You can place any Qi device on the top for instant power, or plug in devices via the built-in USB and USB-C ports. With a smooth top surface, it works nicely as a mouse pad, as well.
Get the 15W Wireless Charging Mouse Pad with 2 USB Ports for $19.99 (reg. $49) with promo code CMSAVE20.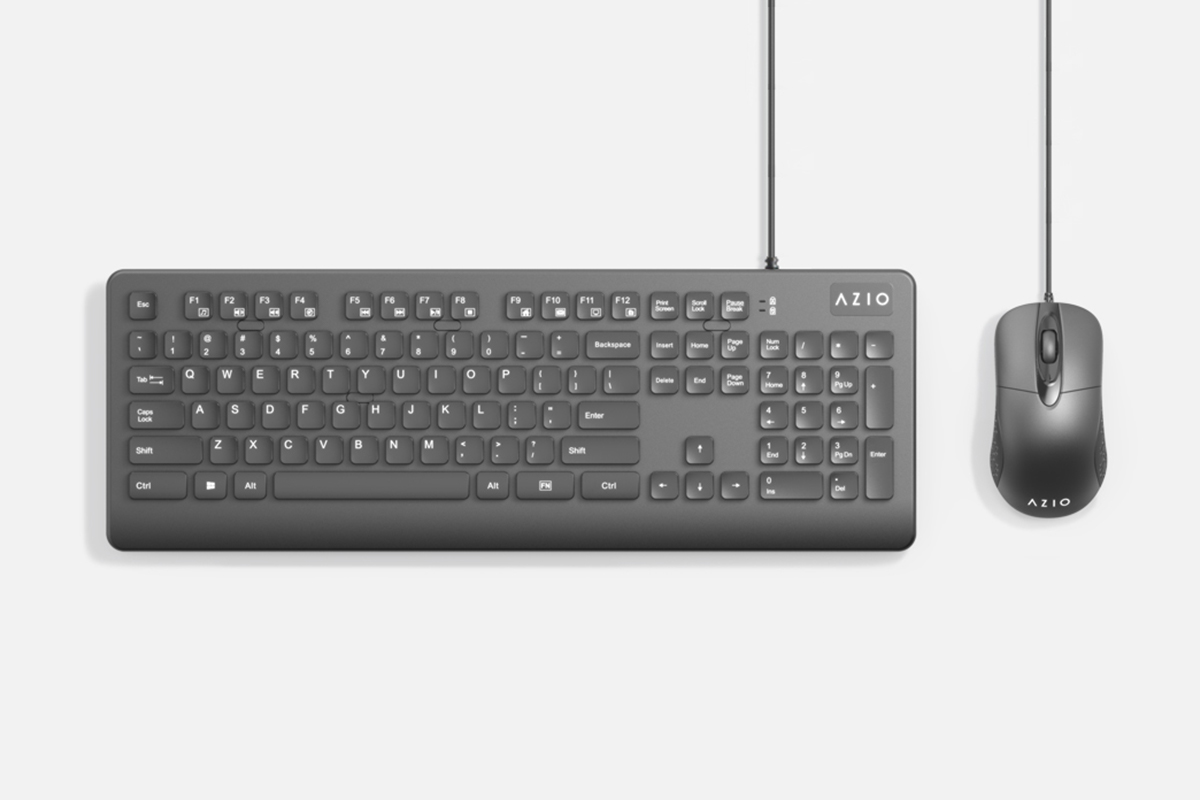 When you share a keyboard and mouse, it's easy for germs to spread. This antibacterial tag-team from AZIO should fix the problem. Rated at 4.4 stars on Amazon, these accessories are coated with an antimicrobial membrane that kills bacteria. In addition, both the keys and the mouse are very responsive.
Get the AZIO KM535 Antimicrobial Keyboard & Mouse Bundle for $47.99 (reg. $59) with promo code CMSAVE20.
Prices subject to change