Using a diffuser to make your home smell fresh is a nice idea. But, if you stick with the same fragrance for a few days, you just stop noticing it. Aromas in the air can affect the way you feel, as well as relax you, or just give a sense of freshness to your home.
With slots for four difference scents, the Moodo Smart Diffuser allows you to switch between fragrances at your own will. In a special deal for Hannity viewers, the device is currently 36% off MSRP at $107.99 with a four-pack of scent capsules included.
https://www.youtube.com/embed/DDVq9EtjdI8
You may have seen diffusers that alternate between different scents. Moodo is something even better than that. Rather than just rotating on a timer, this diffuser can be controlled remotely via the companion Moodo app on your smartphone. It can also handle voice commands, making the process even easier.
As seen at CES, Moodo uses cold-air diffusion. This means no wax, no oil, and no aerosol residue. The fragrances are alcohol-free and are compliant with both EU and US regulations.
In addition, there is no gas or flame to worry about. You simply load in a fragrance capsule and hit play. You'll get up to 60 continuous hours of scents from each capsule, and you can ask the diffuser to combine multiple capsules for a unique fragrance.
Moodo makes a great upgrade for your home, and a nice gift for friends and family.
It's normally priced at $169, but you can get it today for only $107.99 with a 4-pack of 'Beach Party' capsules.
Prices subject to change =.
10‌ ‌Great‌ ‌Stocking‌ ‌Stuffers‌ ‌Under‌ ‌$50‌ ‌For‌ ‌the Whole‌ ‌Family‌ ‌
With some people, you know exactly what they want for the holidays. But with others, it's a guessing game every year. If you are struggling for ideas, here are some great stocking stuffers that will delight virtually anyone — and they're currently all under $50 for Hannity viewers.
Nut Find 3 Smart Tracker (Set of 4)
Know someone who is constantly losing things? These tiny tags will help them track down important items. They connect to your phone via Bluetooth, with the companion app showing its last known location.
Get a set of four Nut Find 3 trackers for $52.99 (reg. $99), a saving of 46%.
Brio SkyBorn S4 True Wireless Earbuds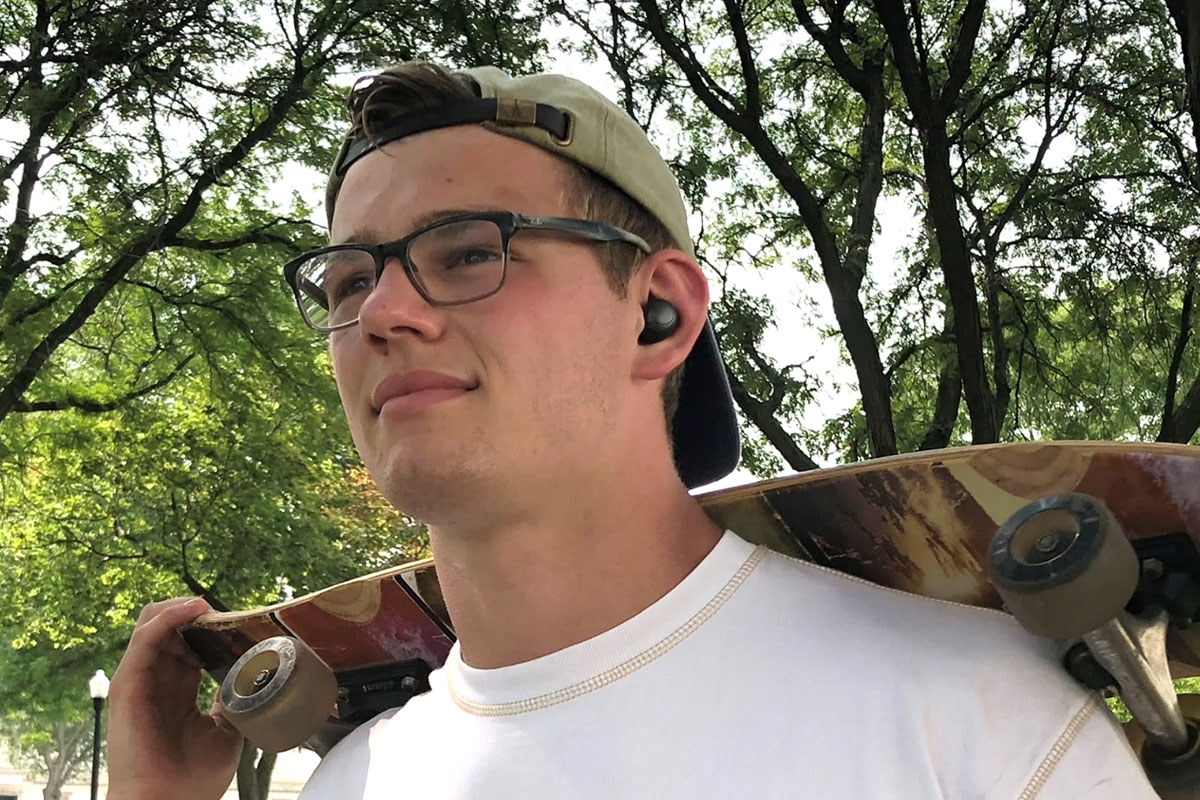 Offering nine hours of listening on a full charge, and 50 hours with the supplied case, these earbuds are perfect for music lovers. The sweatproof design means you can take them to the gym, and the audio is always crisp – thanks to Bluetooth 5.0.
Get the Brio SkyBorn S4 True Wireless Earbuds for $49.99 (reg. $99), a saving of 49%.
4-in-1 Versatile Wireless Charger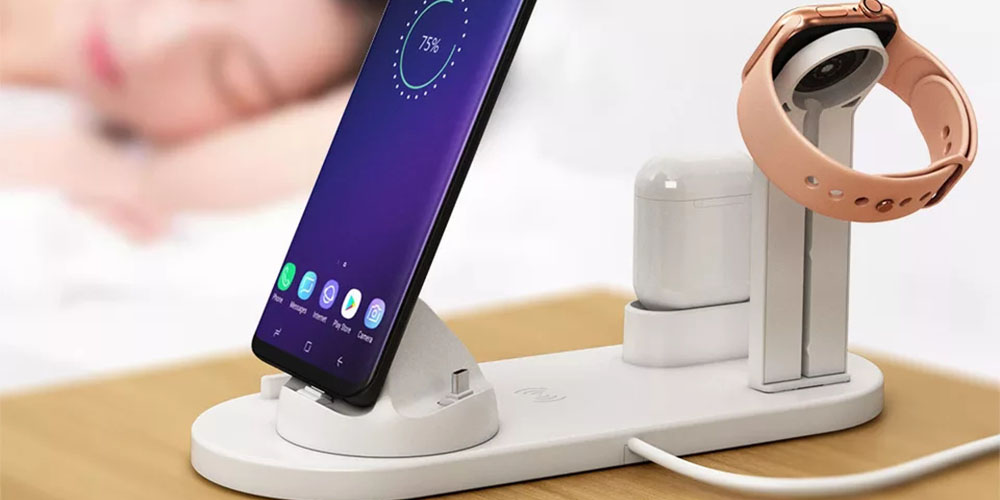 This versatile dock lets you charge two phones, a smartwatch, and wireless earbuds at the same time. It's small enough to fit on any desk or nightstand, with a rotating dock for one phone, giving you easy access to the screen.
Get the 4-in-1 Versatile Wireless Charger for $40.95 (reg. $60), a saving of 31%.
ChronoWatch Multi-Function Smart Watch
With sensors to track your calories, steps, heart rate, and blood pressure, ChronoWatch is a great gadget for fitness freaks. In addition, the capacitive touch screen allows you to see notifications from your phone and even control your music playlist.
Get the ChronoWatch in Grey for $39.99 (reg. $199), a saving of 80%.
Klean+ Crisp Lavender Hand Sanitizer (6-pack)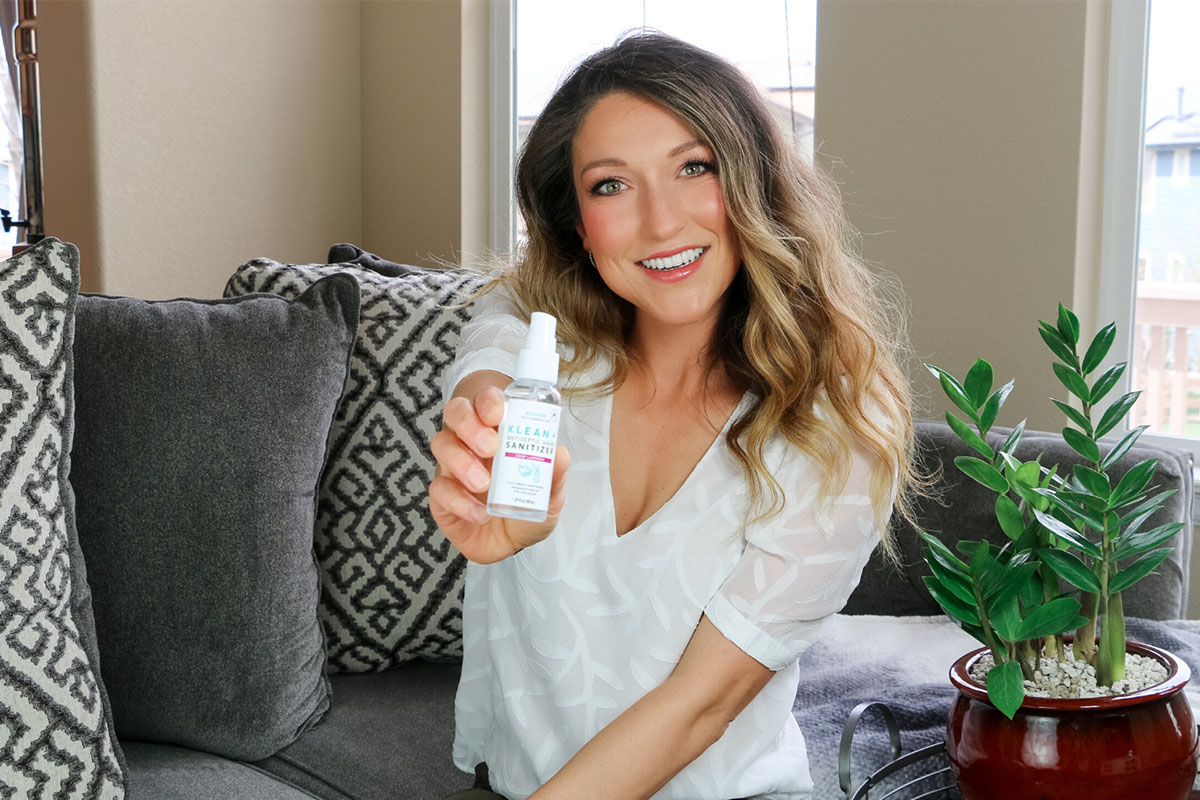 We all need hand sanitizer right now, but using it all the time can dry out your skin in winter. Klean+ solves this problem. It kills 99.9% of common germs, while essential oils help to moisturize and heal your skin.
Get a Klean+ Crisp Lavender Hand Sanitizer 6-Pack for $38.99 (reg. $47), a saving of 18%.
Rubberized Wireless Earbuds + Charging Case
Another great option for audiophiles, these rubberized earbuds can handle everyday wear-and-tear. They connect seamlessly via Bluetooth, providing up to 12 hours of listening and hands-free talk-time with the supplied charging case.
Get the Rubberized Wireless Earbuds + Charging Case for $19.99 (reg. $79), a saving of 75%.
Earhoox 2.0 (2-Pack)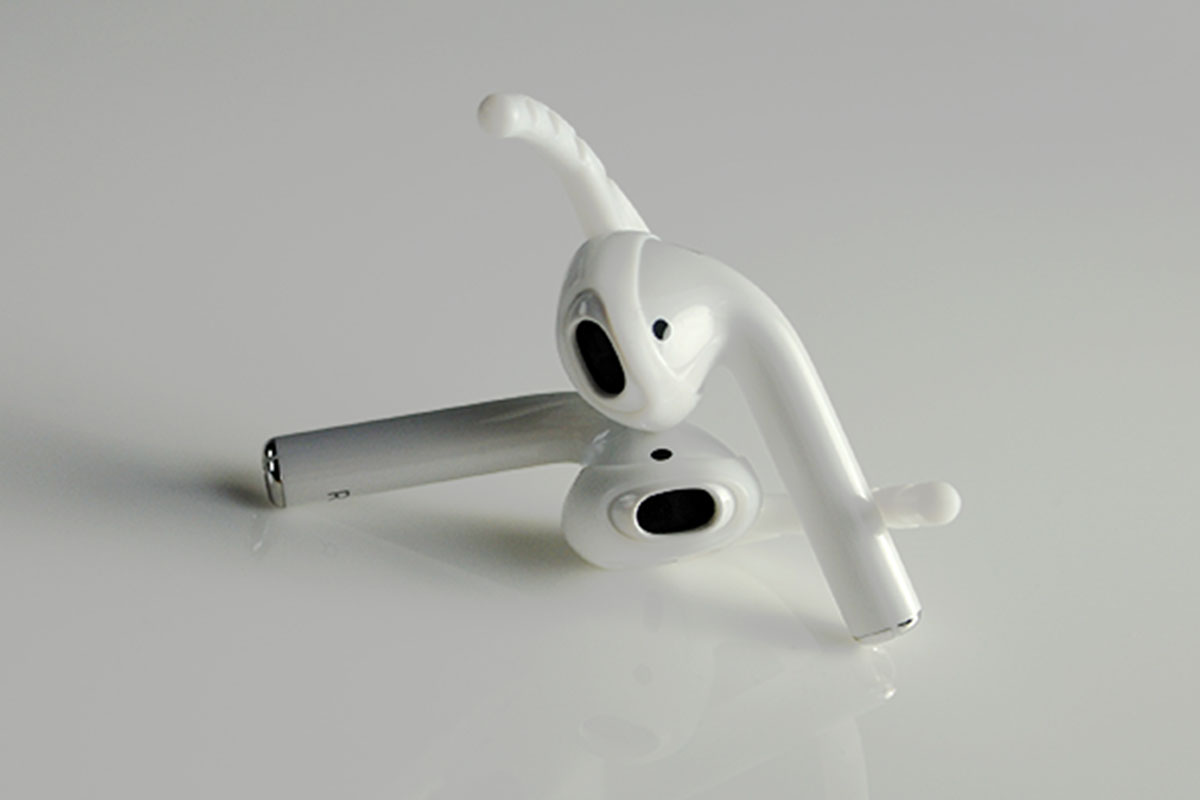 For someone who already owns a pair of Apple AirPods, these neat accessories are really useful. As featured by Mashable and GQ, Earhoox stops the earbuds from falling out, even during sports.
Get a 2-pack of Earhoox 2.0 for $15.99 (reg. $20), a saving of 20%.
Pilates Ring + Sweatband Set
Made for both pilates and yoga enthusiasts, this bundle includes two useful accessories. The Ring adds resistance to your routines, while the Sweatband keeps hair and moisture out of your eyes.
Get the Pilates Ring + Sweatband Set for $13.95 (reg. $39), a saving of 64%.
Smile Sciences Gel Infused Charcoal Whitening Strips (14-Pack)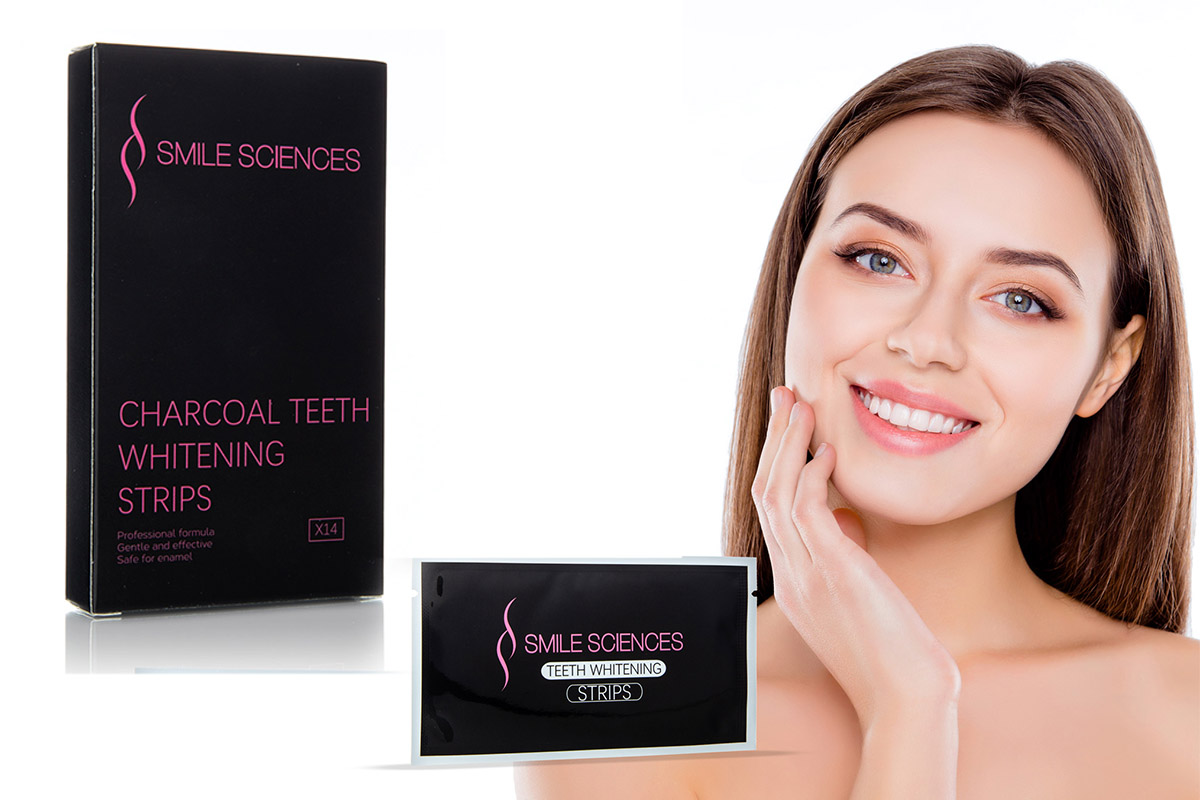 These amazing strips help you to maintain a perfect smile. You simply put them on your teeth and wait for 30 minutes. In that time, they will scrub away coffee, wine, tea, smoking, and other stains.
Get a pack of 14 Smile Sciences Charcoal Whitening Strips for $34.99 (reg. $70), a saving of 50%.
Puppy Trek Board Game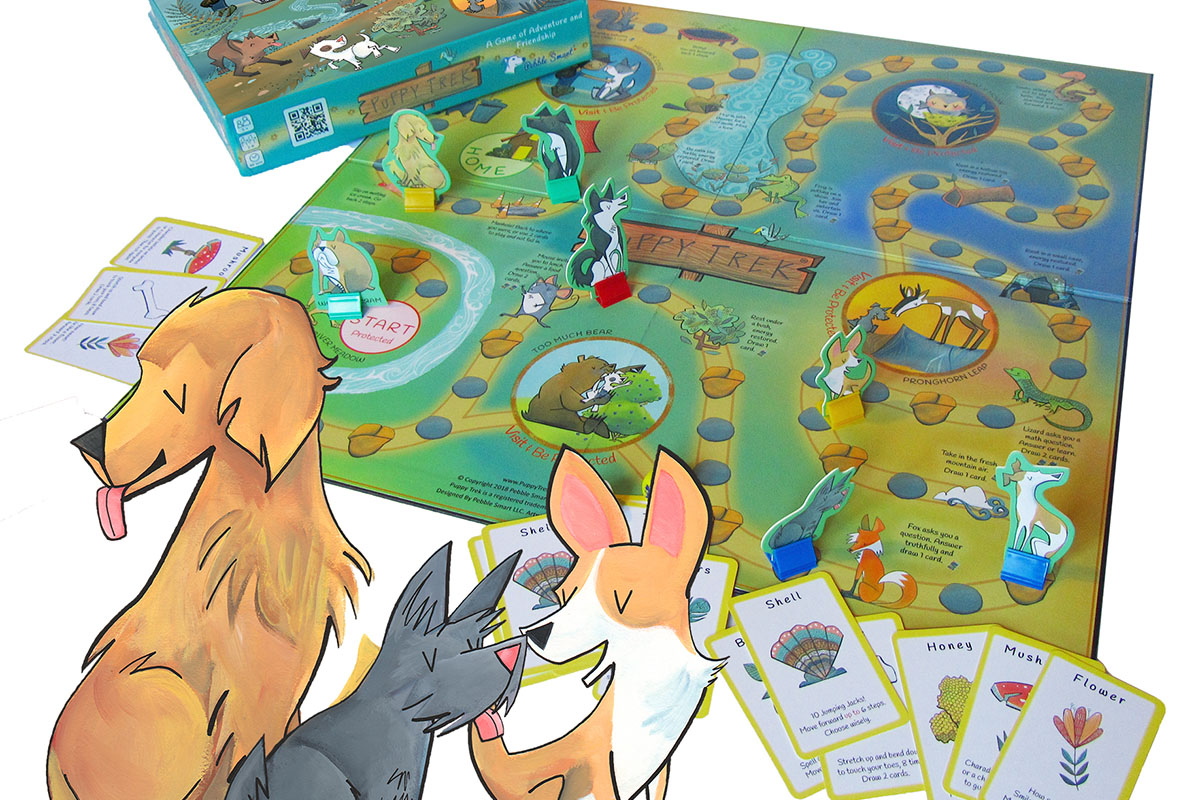 For the younger members of your family, Puppy Trek is a great little game. It combines a traditional board game with a cute story and loads of activities, including counting, drawing, charades, rock-paper-scissors, and much more.
Get the Puppy Trek Board Game for $25.99 (reg. $30), a saving of 13%.
Prices subject to change.
Donate to Charity to Win a PlayStation 5, an Xbox X Series, and a Heap of Gaming Gear
This holiday season, gamers across the world have been excited to get their hands on the new PlayStation 5 and Xbox X Series consoles.
Want to experience the same rush and do something positive at the same time? With the Ultimate Gaming Giveaway, you'll earn chances to win both new consoles, plus a whole heap of gaming tech by donating to charity.
First, let's talk about the prize. The PS5 and Xbox X Series are the two most powerful home games consoles ever made. They deliver incredible 4K graphics, allowing you to enjoy the latest installments of Gran Turismo, Final Fantasy, Watch Dogs, and Call of Duty, among many others.
To help you make the most of those slick graphics, you'll get a Sony X900H 65" 4K Smart LED TV. You'll also get a Bose QuietComfort 35 Series 2 Gaming Headset, a Corsair Optical Gaming Keyboard, a Secretlab TITAN Gaming Chair, and five years of PlayStation Plus and Xbox Game Pass Ultimate for online multiplayer.
If you went out and bought everything in this prize, you could expect to spend $5,115.
For your chance to win, we're asking you to donate to a great cause: The Playing For Change Foundation. This non-profit organization has used music education to bring positive change to over 2,000 kids in 10 countries around the world.
Donating $10 gets you 100 entries, $15 gets you 150 entries, $25 gets you $250 entries, and $50 gets you the full 500 entries (you can also get one entry free here). Best of luck!
Prices subject to change.