Lumberjacks are notoriously strong, but many don't start out this way. It turns out that chopping wood all day is actually a great full-body workout.
Inspired by the daily graft of foresters, The Chopper from ChopFit helps you get the same workout at home — without swinging around a sharp hatchet in your apartment or house. It retails for $139, but the set is now 13% off at $119.99 in an exclusive offer for Hannity readers.
In the words of Hypebeast, The Chopper is a "home workout system in the shape of an axe." It might sound like an Instagram gimmick, but the system is endorsed by a long list of professional athletes — including three-time NBA champion, Udonis Haslem. 
The main difference between a regular hatchet and The Chopper is that the workout aid lacks a blade. Instead, it has a blunt 4lb weight on the end of the handle.
Performing various swinging exercises with The Chopper works your arms, your shoulders, your core, your back, and your glutes. Depending on where you hold the handle, you can increase the force up to 16lbs. At the same time, you will feel the cardio burn, giving you a full-body workout. 
Being pretty compact, The Chopper is great for workouts in unusual places. It even has a companion smartphone app to guide you through the exercises.
You can order now for $119.99 to get The Chopper at 13% off full price. Want to give one to your friends? You can grab a two-pack for $218.99 (reg. $259) or a four-pack for only $429.99 (reg. $499).
Prices subject to change.
Learn Vital Data Skills to Advance Your Career with This $12 Excel Training
From political polling to financial forecasts, data plays an important part in every industry. To really impress recruiters, you need to show you can crunch the numbers beyond the basics.
The Microsoft Excel: Advanced Excel Formulas & Functions course shows you how, with six hours of hands-on training worth $195 that are just $11.99, thanks to a limited-time extra discount on the sale price of $29.99.
Most of us know how the fundamentals of Excel. But to gain any meaningful insights, you need to understand formulas and functions. This online training helps you master 75 of these operators, along with many other advanced techniques.
Through visual demos, you learn how to create formula-based formatting rules and link data sets from multiple sources with lookup, index, and match functions. The training also shows you how to shortcut tedious analytics tasks and pull real-time data into Excel for live insights.
These skills are valued in a huge range of industries, including finance, marketing, sales, science, and sports.
Your instructor for this course is Chris Dutton, aka Excel Maven. He is a certified Microsoft Excel Expert and analytics consultant who has mentored over 25,000 students from around the world.
Get the Microsoft Excel: Advanced Excel Formulas & Functions training with certification included while it's deeply discounted to $11.99, a total savings of 93% on the retail price.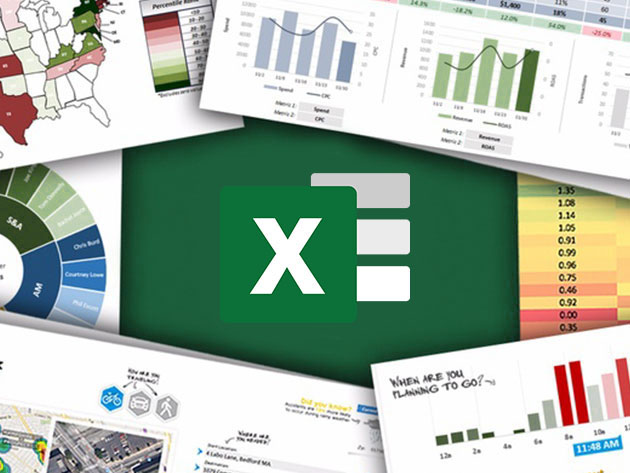 Microsoft Excel: Advanced Excel Formulas & Functions – $11.99

See Deal
Prices subject to change
Play Some of the Great Golf Courses at Home With $59 Off This Advanced Simulator
Whether it's coronavirus, wildfires, or way too much work, there are many reasons you might not get to your favorite golf course. Thankfully, there is a way to practice your swing virtually anywhere.
PhiGolf is a smart golf simulator that allows you to play virtual replicas of the world's greatest courses. The package is usually priced at $249, but Hannity viewers can get it today for $190 with promo code GOLF10.
The key to becoming a great golfer is practice, practice, and more practice. When you can't be at the range, PhiGolf helps you play. This simulator is based around the Swing Stick, a device that is designed to feel like a club in your hands.
When you complete your swing, sensors analyze the exact movements you make. This information is relayed to the companion app on your phone, where you can get tips on how to improve.
You can also use PhiGolf to play the popular WGT Golf mobile game. This allows you to take on thousands of other golfers around the world on courses like St. Andrews and Pebble Beach. You can see every shot on your phone or you can hook up the game to any display.
PhiGolf raised over $200,000 on Indiegogo, and it has picked up some great reviews. You can get it today for just $190 when you use code GOLF10 to take $59 off the MSRP.
Prices subject to change