From political polling to financial forecasts, data plays an important part in every industry. To really impress recruiters, you need to show you can crunch the numbers beyond the basics.
The Microsoft Excel: Advanced Excel Formulas & Functions course shows you how, with six hours of hands-on training worth $195 that are just $11.99, thanks to a limited-time extra discount on the sale price of $29.99.
Most of us know how the fundamentals of Excel. But to gain any meaningful insights, you need to understand formulas and functions. This online training helps you master 75 of these operators, along with many other advanced techniques.
Through visual demos, you learn how to create formula-based formatting rules and link data sets from multiple sources with lookup, index, and match functions. The training also shows you how to shortcut tedious analytics tasks and pull real-time data into Excel for live insights.
These skills are valued in a huge range of industries, including finance, marketing, sales, science, and sports.
Your instructor for this course is Chris Dutton, aka Excel Maven. He is a certified Microsoft Excel Expert and analytics consultant who has mentored over 25,000 students from around the world.
Get the Microsoft Excel: Advanced Excel Formulas & Functions training with certification included while it's deeply discounted to $11.99, a total savings of 93% on the retail price.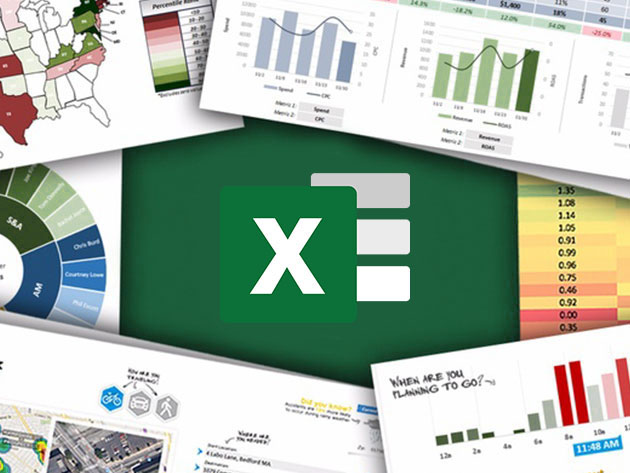 Microsoft Excel: Advanced Excel Formulas & Functions – $11.99

See Deal
Prices subject to change
'WE'RE BACK': Steelworker Brought to TEARS While Discussing President Trump
A steelworker in Granite City, Illinois became emotional when asked to comment on the President's pro-America speech Thursday night; breaking down into tears and thanking Trump for "fighting for us."
The unnamed worker was asked to comment on the Commander-in-Chief's fiery remarks as left the rally, saying "it's just nice to know that we have someone fighting for us."
MUST-SEE: Steel Worker Brought to Tears While Talking About How Trump Has Helped American Workers https://t.co/bCDmcyBSFK

— Fox News (@FoxNews) July 27, 2018
"This guy was stopped by a reporter on his way out, and he got emotional at the idea that jobs are coming back for the folks that live in that city," said Fox. "What is the one thing you'll take with you from his speech today?"
"Sounds like we're going to do good. It's just nice to know that we have someone fighting for us, to keep our jobs. It was rough for a lot of us," said the steelworker. "We're back."
ACOSTA GOES GLOBAL: The CNN Reporter HUMILIATES HIMSELF at International Conference
CNN's senior White House correspondent took his anti-Trump road show onto the international stage Thursday, following the Commander-in-Chief to Europe to harass the President over his "America First" foreign policy.
The President was speaking at the World Economic Forum in Davos, Switzerland this week, touting his "America First" agenda while speaking with foreign leaders and business executives from the world's largest corporations.
After Trump says of Davos "It's been really successful…" I asked him how he can be America First if he's rubbing elbows with big wigs. He did not respond. Video from @ElizLanders pic.twitter.com/jPWWRfTLir

— Jim Acosta (@Acosta) January 25, 2018
"We want great prosperity, and we want great peace, and that really is the message. A lot of people are coming back to the United States for jobs, we're seeing tremendous investment and today's been a very exciting day," said Trump while exiting the high-level meetings.
Acosta pounced within seconds, nonsensically asking Trump how he plans to advance his agenda while speaking with foreign leaders.
"Mr. President, can you be 'America First' but also be rubbing elbows with all these big wigs?" shouted Acosta as the President walked away.