Many people have dreams of founding the next billion-dollar startup. But to build a successful business, you need more than hard work and an entrepreneurial spirit. You need knowledge, whether that's how to raise capital, how to acquire customers, or how to run your organization smoothly.
The Complete CEO Startups Venture Capital Bundle provides education in business strategy and finance, with 17 hours of training from an experienced consultant. The bundle contains seven courses, and Hannity viewers can get the entire today for only $39.99, or about $6 per course.
All too often, entrepreneurs start a company without a clear business strategy. As a result, the majority of ventures will ultimately fail. To avoid joining this unfortunate group, you need to be able to answer some key questions. For instance: how are you going to make a profit? And where are your customers coming from?
This bundle of courses helps you navigate these topics and more, with 17 hours of top-rated instruction. The training covers key skills, helping you take your startup to the next level. Along the way, you will discover how to build a solid growth strategy that will convince investors and your bank manager. You also learn how to find the right VC to fund your idea, and how to deliver a pitch that will secure some cash.
Your instructor is John Colley, who earned his MBA from Cass Business School in 1992. Since then, he became a military officer and then spent 25 years working in investment banking. Today, he helps people to get started in business — with a rating of 4.5 out of 5 stars on Udemy.
Order today for just $39.99 to get lifetime access to all seven courses in The Complete CEO Startups Venture Capital Bundle, a $1,400 value at a generous discount.
Prices subject to change
Deal: Pick Up $45 of Free eGiftcards When You Sign Up for a Sam's Club Membership
In most stores, the price you pay is split between the store, a middle man, and the supplier. But what if you could go straight to the warehouse?
That's the idea behind Sam's Club, a membership club that offers premium-quality products at remarkably low prices. In a special deal for Hannity viewers, you can join today for one year and get your money back in eGiftcards.
Joining a club to go shopping might sound like an unusual idea, but members of Sam's Club clearly feel the value. There are now 559 warehouses in 44 states across the country — so you are probably near one right now. And with what's sure to be another 'bout of stay-at-home orders this winter, who knows what stores you'll be able to get to or which products people will wind up hoarding. At Sam's Club, you can stock up now and ignore all of that noise later.
If you sign up, you can expect significant savings on groceries, kitchen goods, electronics, furniture, and many other products. To keep prices low on such a wide range, Sam's Club uses a limited-item model.
Some locations have gas stations and car washes, meaning further savings. Members of Sam's Club also get free flat tire repair, battery testing, and wiper blade installation.
One year of Standard membership is $45, which includes complimentary membership for a second person in your household. With the current offer, you get $45 in eGiftcards delivered to your email address within a month of joining. In other words, you can pretty much sign up free.
Sound good? Head over to the deal page to learn more and get started.
Prices subject to change
10 Sizzling Deals on BBQ and Outdoor Gear for Summer
Meeting up with friends and family has been difficult this winter. But now that the weather is improving, you might want to invite people over for a backyard BBQ. Here are some grilling upgrades and outdoor essentials, now with up to 68% off MSRP for Hannity readers.
GrillEye® Pro Plus: Hybrid Grilling & Smoking Thermometer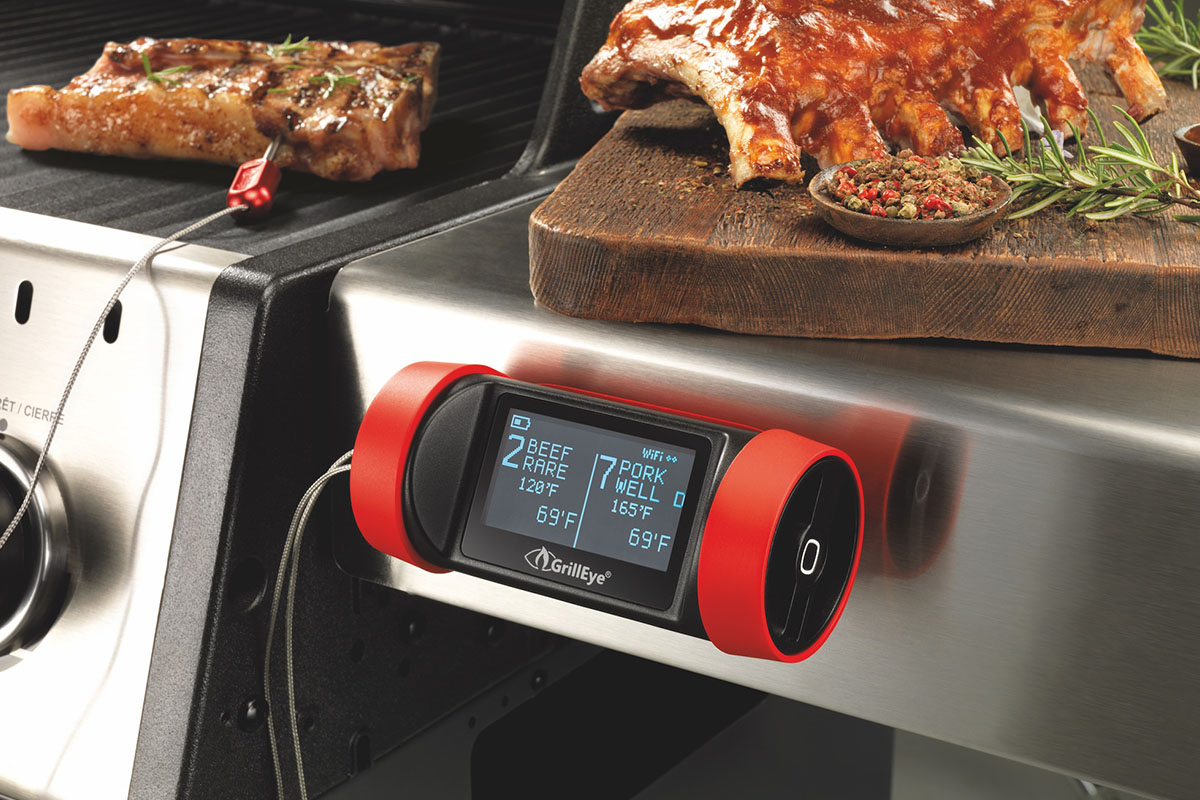 When it comes to grilling or smoking meat and fish, maintaining the right temperature is paramount. This wireless thermometer helps you monitor the cooking process from your phone via Bluetooth or Wi-Fi. It can also handle up to eight probes for absolute accuracy.
Get the GrillEye Pro Plus for $99.99 today. 
Costway Outdoor BBQ Grill and Meat Smoker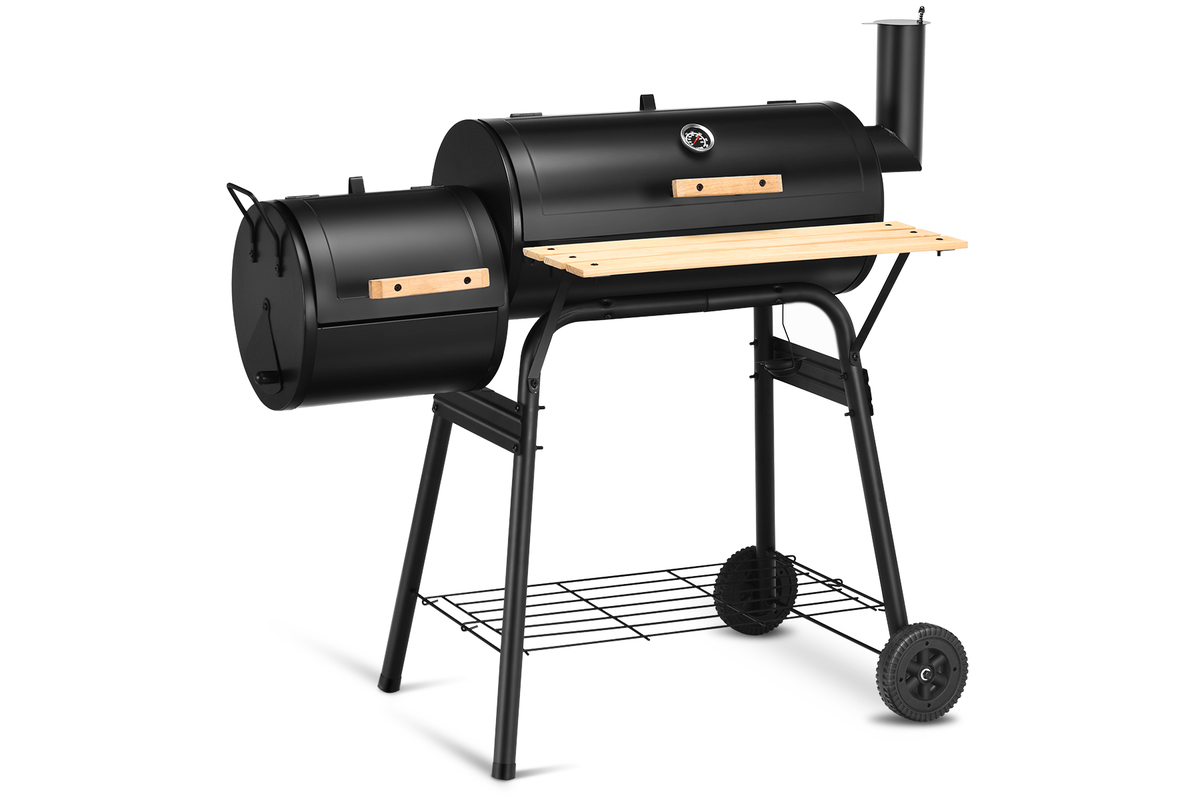 This sleek grilling beast is an essential addition to any patio. Made from durable steel, this BBQ has a side-mounted firebox for better airflow and less smoke. The black coating has anti-rust properties, and you can easily move the whole grill on the built-in wheels.
Get the Costway Outdoor BBQ Grill and Meat Smoker for $139.99 (reg. $209), a saving of 33%. 
Costway 3-Piece Bistro Patio Furniture Set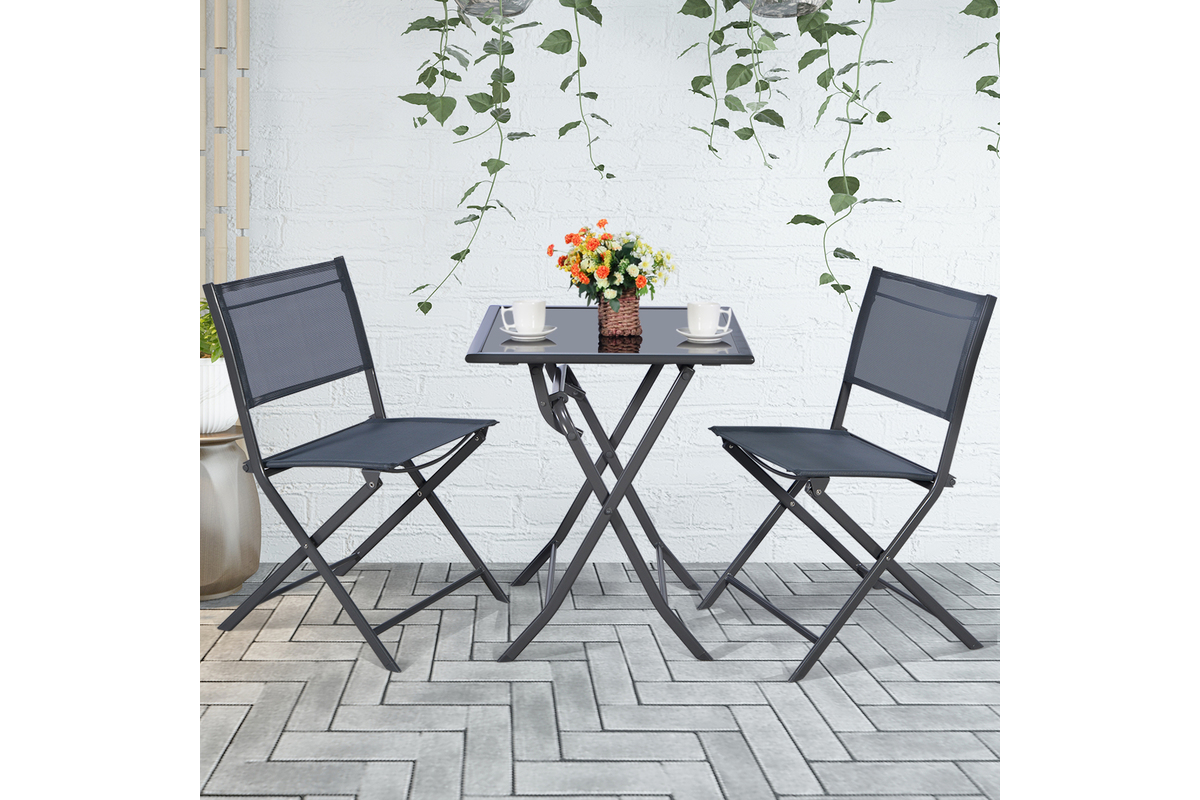 If you're going to invite friends and family for a BBQ, they will need somewhere to sit. This stylish three-piece set includes two chairs and one table made from durable steel and Textilene. They fit in the smallest of spaces, and you can fold them up for storage.
Get the Costway 3-Piece Patio Furniture Set for $134.99 (reg. $199), a saving of 32%. 
Costway 4-Piece Rattan Patio Furniture Set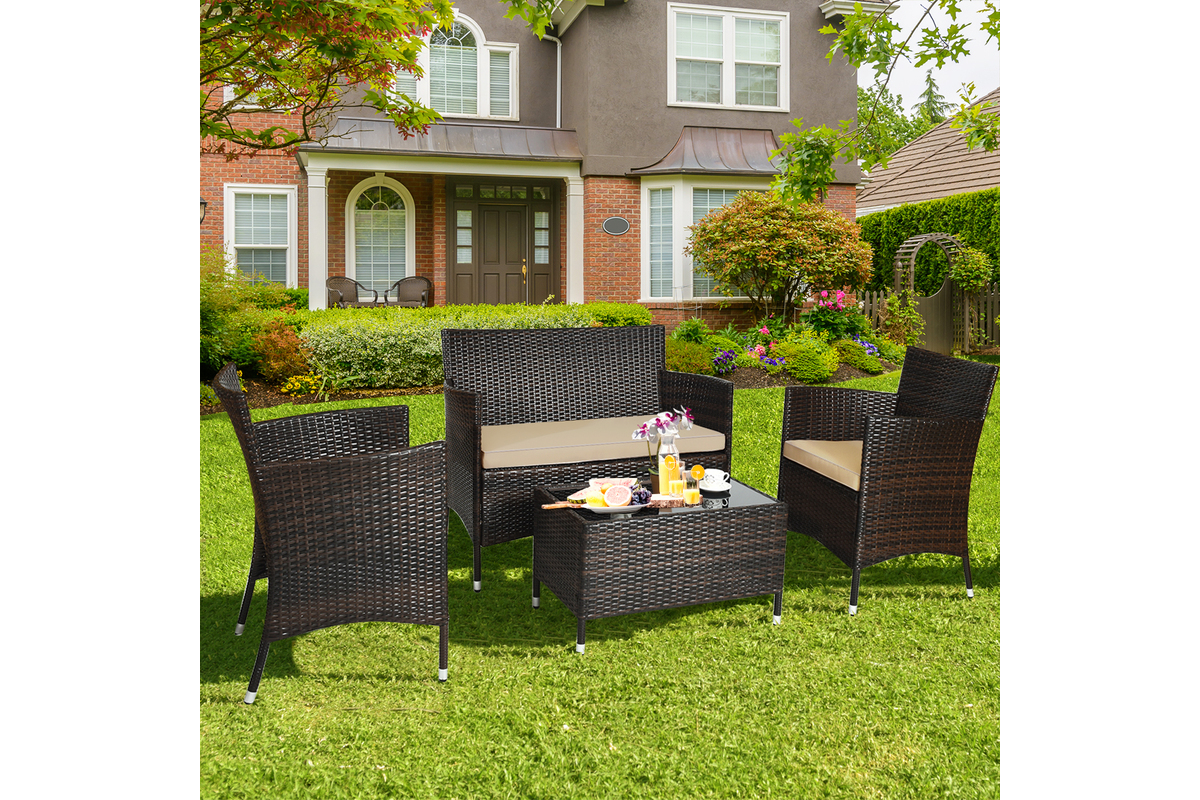 If you need more space for your guests, this four-piece set might be a better option. It includes a spacious sofa, two chairs, and a small coffee table. All the parts are made from steel and weather-resistant textiles, and the table has a tempered glass top.
Get the Costway 4-Piece Rattan Patio Furniture Set for $244.99 (reg. $399), a saving of 38%. 
Costway 10ft Solar Powered LED Patio Umbrella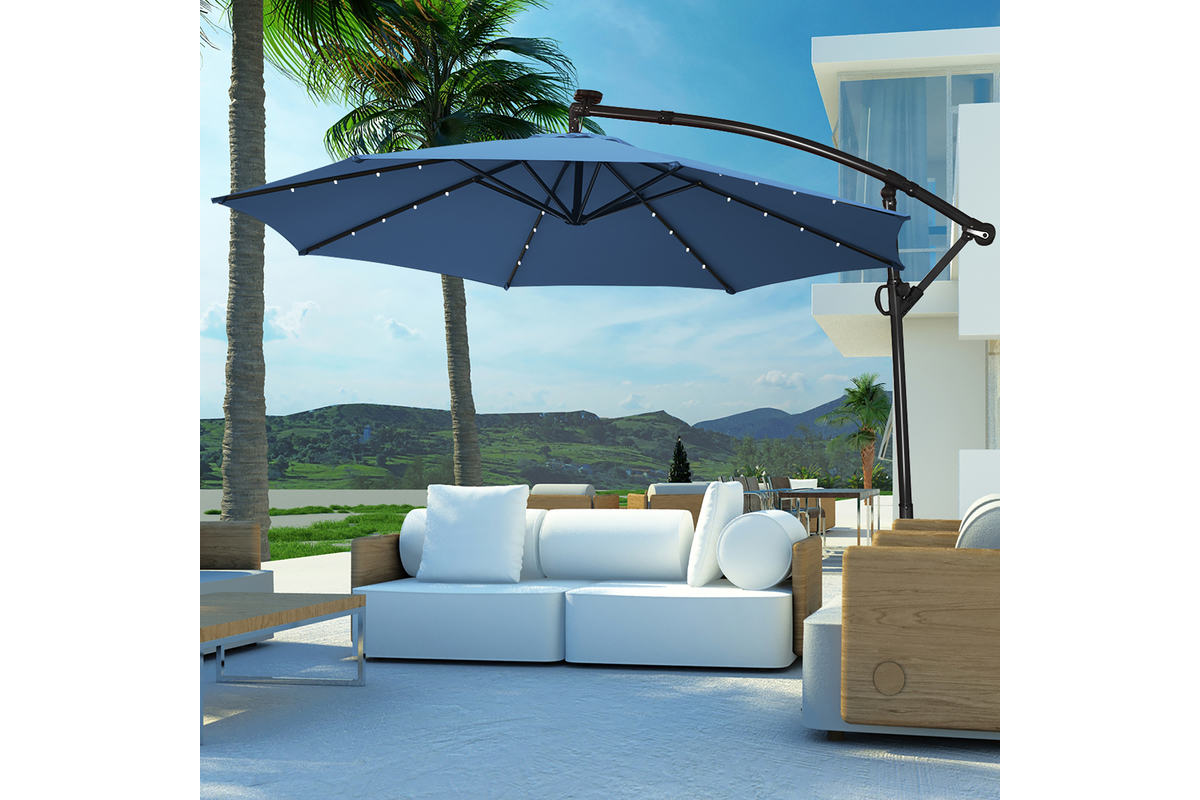 When the summer really gets going, you're going to want some shade. This stylish umbrella protects you and your guests from the sun, with a vented design for better airflow. It's completely weatherproof, and the frame has solar-powered lights for summer evenings. One customer gave it 5 out of 5 stars, stating, "The solar lights were such a nice touch and give off a very nice light. I would definitely recommend this umbrella for anyone looking."
Get the Costway 10ft Solar Powered LED Patio Umbrella for $149.99 (reg. $239), a saving of 37%. 
Costway Patio Lounge Recliner Chairs: 2-Pack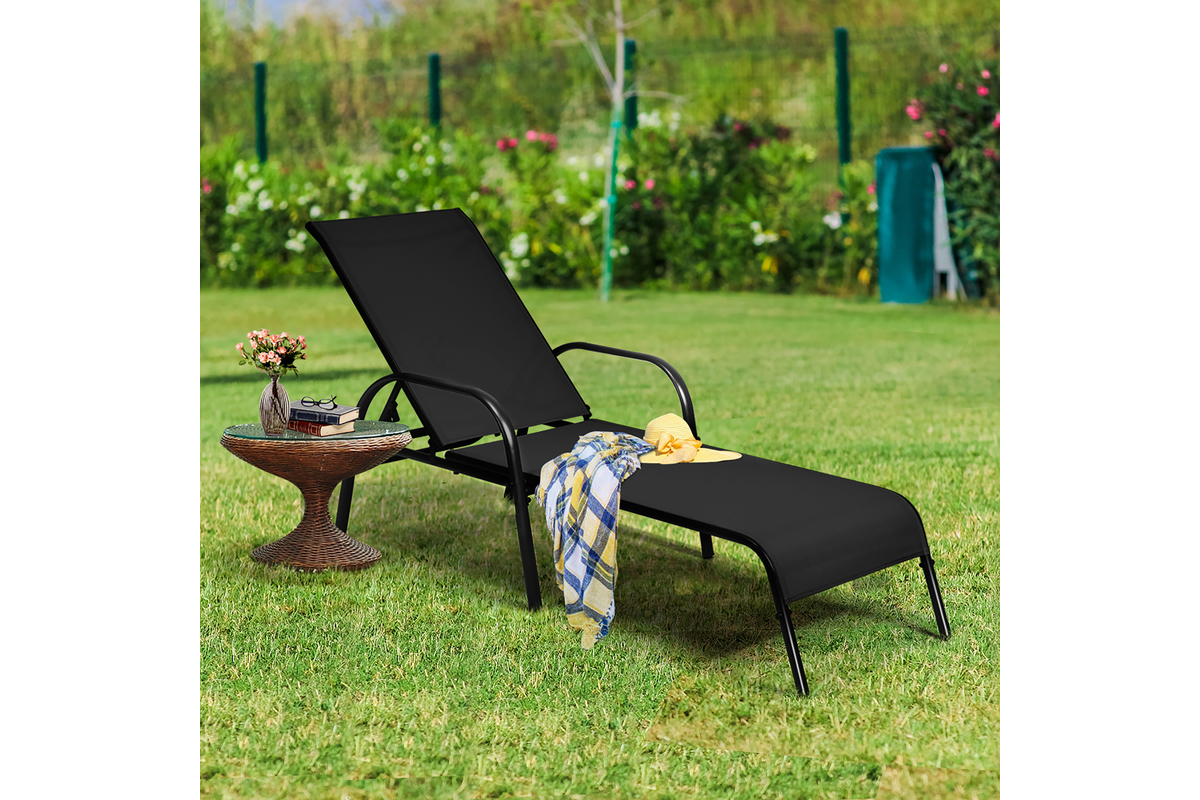 Perfect for sunny afternoons, these recliner chairs help you relax by the pool or on the porch. They are made from washable Textilene fabric with powder-coated steel frames. Once seated, you can choose from five different seating angles.
Get a 2-pack of Costway Patio Lounge Recliner Chairs for $234.99 (reg. $499), a saving of 53%. 
Reusable Heat Resistant Non-Stick BBQ Grilling Pads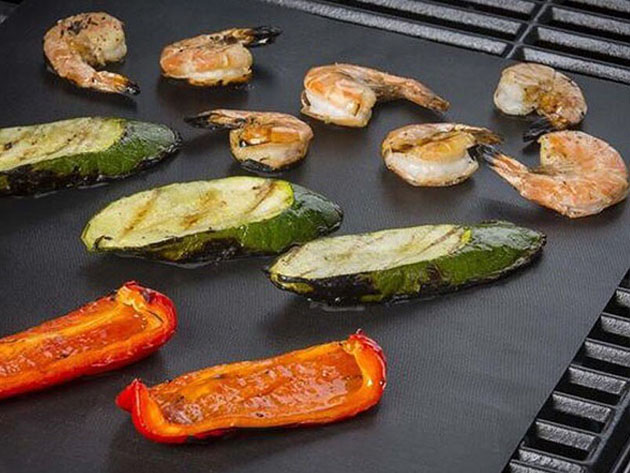 Grilling veggies and bacon can be a messy business, as food falls between the bars. These heat-resistant pads solve the problem, essentially acting as hot plates. They work on almost any BBQ thanks to a non-stick coating that can handle 500°C.
Get the Reusable Heat Resistant Non-Stick BBQ Grilling Pads for $8.95 (reg. $9), a saving of 10%. 
Heat Resistant BBQ Gloves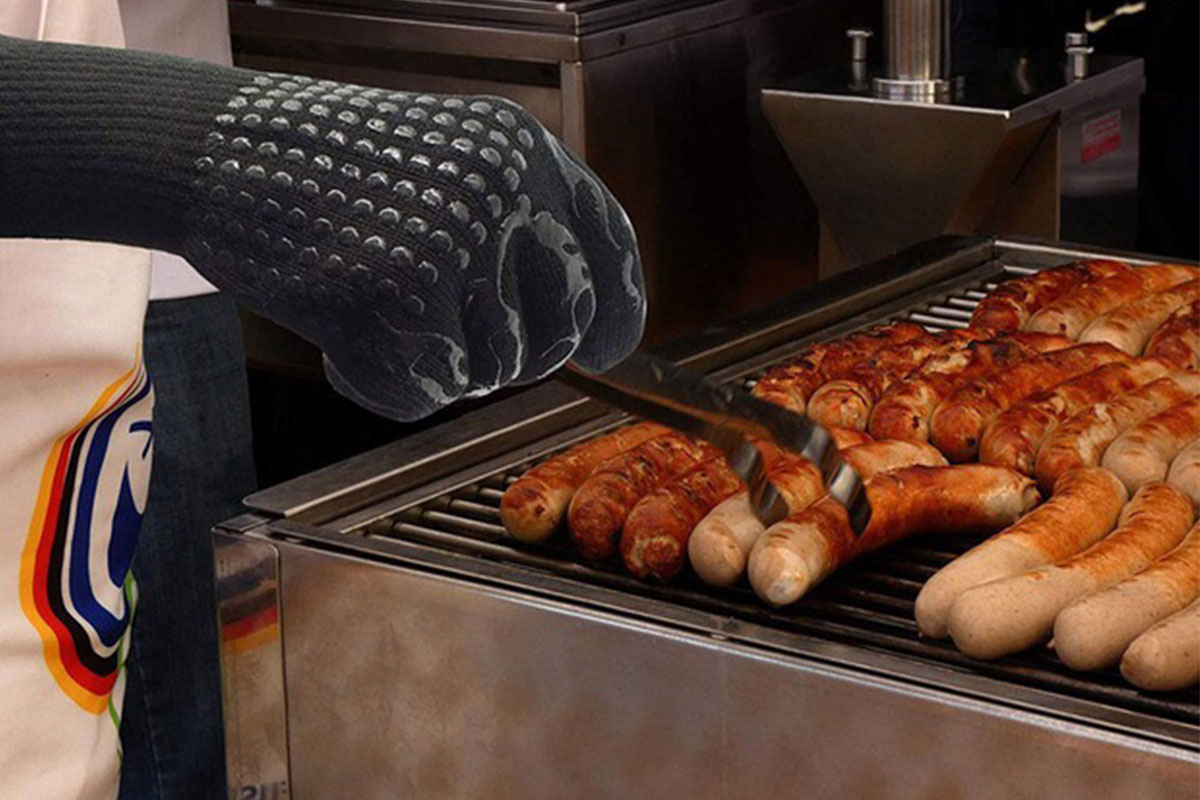 Whether you're baking or grilling, these heat-resistant gloves will protect your hands without cramping your style. They are made from high-strength Dayan aramid fibers, which can handle serious heat and stop wayward blades. On the palms, a silicone coating adds better grip.
Get the Heat Resistant BBQ Gloves for $15.99 (reg. $49), a saving of 68%. 
O-Yaki 7.5″ Skewer System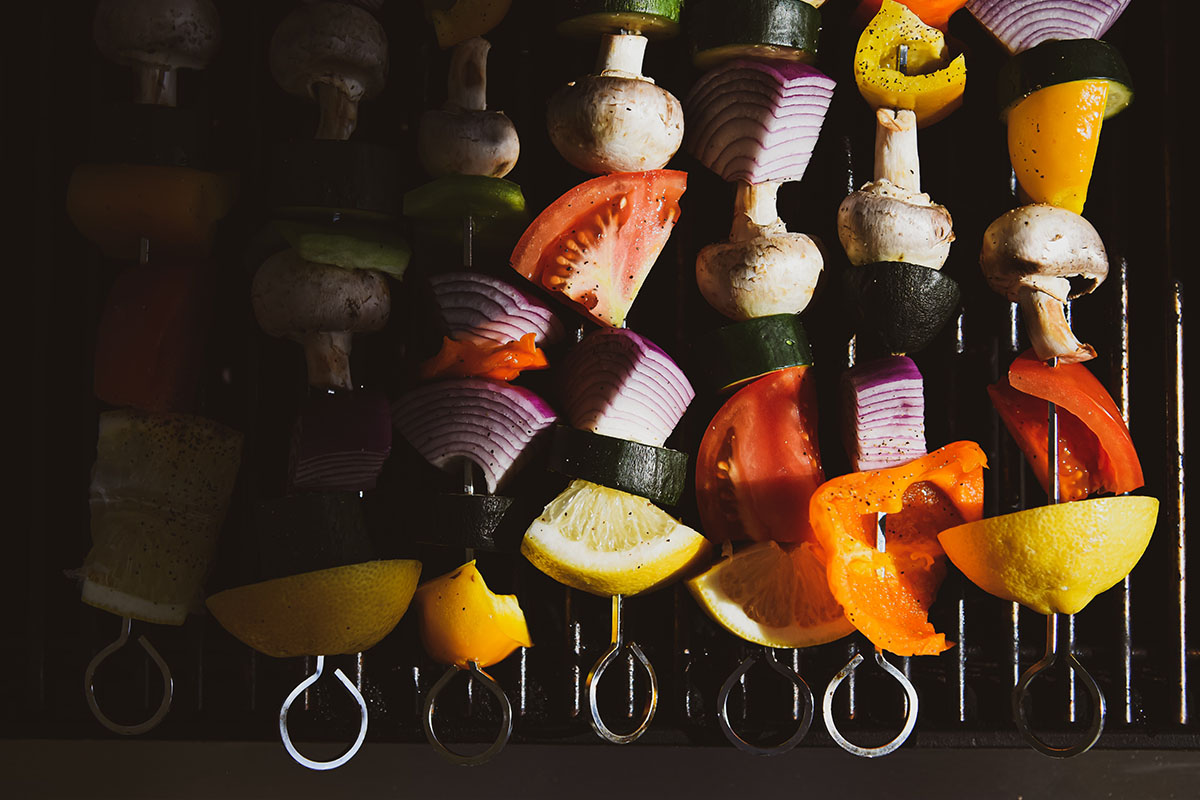 This fun set of skewers is perfect for sharing delicious flavor combinations. The set includes nine stainless steel skewers and a stand. You can put the whole thing in the oven if you want, and serve straight from the stand.
Get the O-Yaki 7.5″ Skewer System for $33 (reg. $39), a saving of 17%. 
Firepod Bundle: Portable Multi-Functional Pizza Oven + Griddle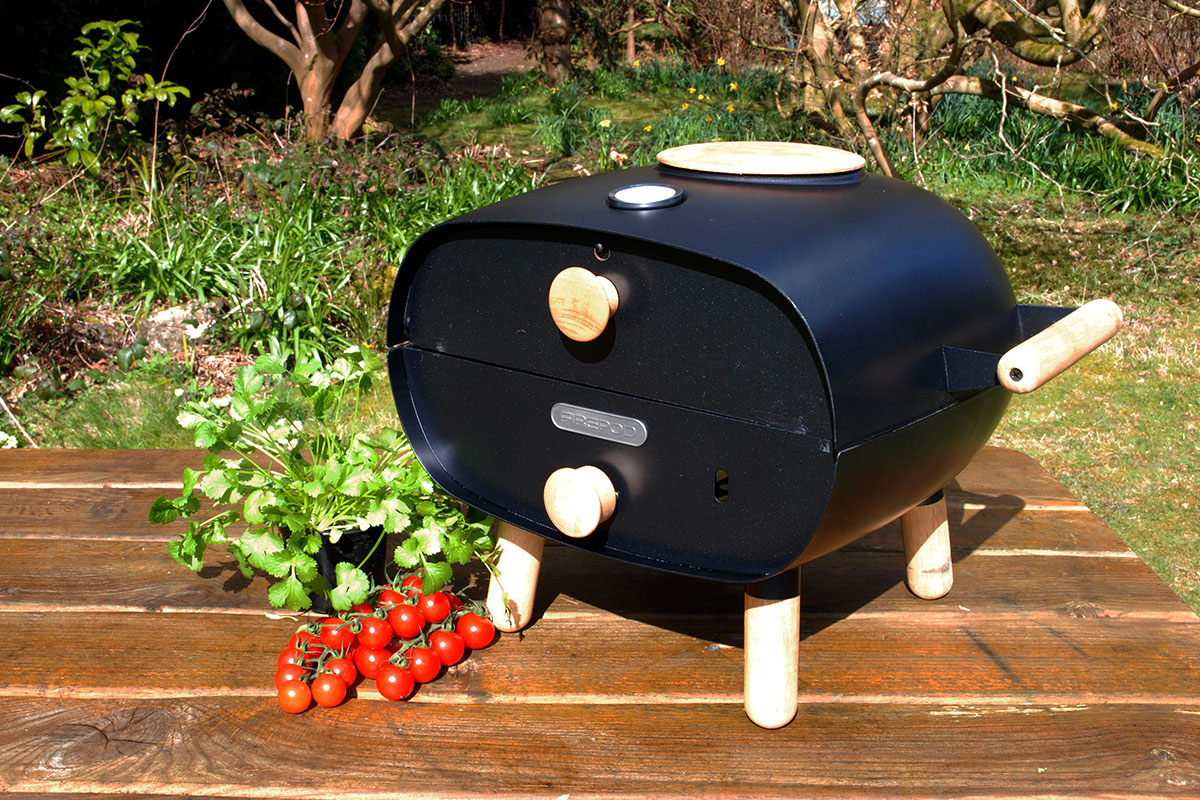 This beautiful little oven lets you bake homemade pizzas virtually anywhere. It has an efficient stainless steel burner that provides instant heat and a reflector to guarantee even cooking. When you don't fancy pizza, you can convert the Firepod into a BBQ.
Get the Firepod Bundle: Pizza Oven + Griddle for $419.99 (reg. $498), a saving of 15%. 
Prices subject to change