While Cyber Monday has come and gone, some digital deals are hanging around a little longer. If you happen to own a Mac, this one is definitely worth your attention.
The Official Cyber Monday Mac Bundle brings together 12 award-winning apps, including Parallels Desktop Pro and Luminar 4. It's a fantastic upgrade for any Apple machine, and Hannity viewers can pick up the bundle today for just $41.99 with promo code CMSAVE40.
https://www.youtube.com/embed/VH0Op6gw3as
Whether you want to improve your productivity, get creative, or upgrade the security of your Mac, this bundle has everything you need. What's more, every app has earned rave reviews.
Among the headliners is Parallels Desktop Pro. This powerful tool allows you to use Windows software seamlessly within macOS, just like any other application.
Another star name is Luminar 4. Winner of the Outdoor Photographer Best Photo Software award, this photo-editing app uses AI to make the process faster and easier. Along with smart controls, it provides 70 one-click styles designed by professional photographers.
To help you get things done and increase your productivity at work, the bundle includes PDFpenPro 12. Rated at 4.7 stars on MacUpdate, this app allows you to edit PDF documents just like Word files.
You also get lifetime online protection with Goose VPN, unlimited language learning with uTalk, the powerful scheduling of BusyCal 3, and much more.
The full line-up is worth $1,266, but you can get the bundle for $41.99 with code CMSAVE40. This Cyber Monday deal is disappearing very soon, so don't miss out!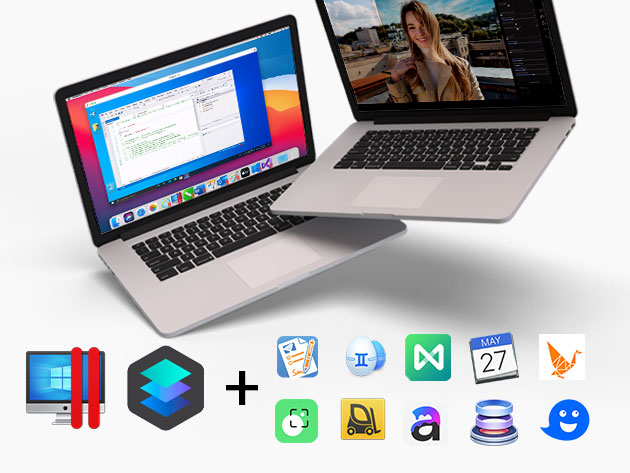 The Official Cyber Monday Mac Bundle Ft. Parallels Pro & Luminar 4 – $41.99 with code CMSAVE40
See Deal
Prices subject to change.
Learn Vital Data Skills to Advance Your Career with This $12 Excel Training
From political polling to financial forecasts, data plays an important part in every industry. To really impress recruiters, you need to show you can crunch the numbers beyond the basics.
The Microsoft Excel: Advanced Excel Formulas & Functions course shows you how, with six hours of hands-on training worth $195 that are just $11.99, thanks to a limited-time extra discount on the sale price of $29.99.
Most of us know how the fundamentals of Excel. But to gain any meaningful insights, you need to understand formulas and functions. This online training helps you master 75 of these operators, along with many other advanced techniques.
Through visual demos, you learn how to create formula-based formatting rules and link data sets from multiple sources with lookup, index, and match functions. The training also shows you how to shortcut tedious analytics tasks and pull real-time data into Excel for live insights.
These skills are valued in a huge range of industries, including finance, marketing, sales, science, and sports.
Your instructor for this course is Chris Dutton, aka Excel Maven. He is a certified Microsoft Excel Expert and analytics consultant who has mentored over 25,000 students from around the world.
Get the Microsoft Excel: Advanced Excel Formulas & Functions training with certification included while it's deeply discounted to $11.99, a total savings of 93% on the retail price.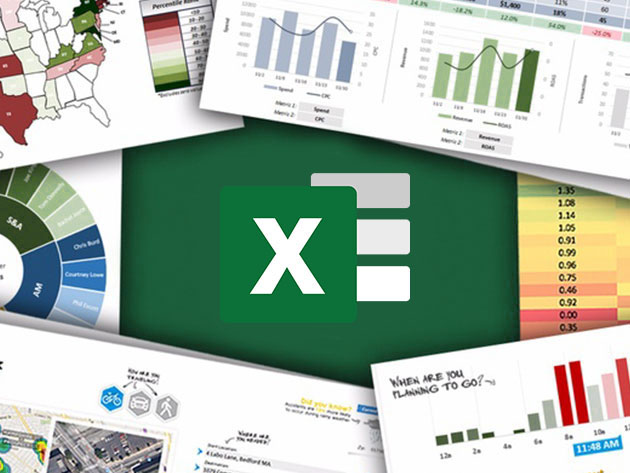 Microsoft Excel: Advanced Excel Formulas & Functions – $11.99

See Deal
Prices subject to change
This Germ Eliminator Uses NASA Technology to Scrub the Air and Is Now Under $60
To protect astronauts in orbit, the International Space Station has technology that eliminates germs and bad smells inside the spacecraft. Now, the same technology is available on earth.
VentiFresh Plus is a small device that uses NASA technology to keep your home fresh and clean. It's normally priced $84, but thanks to a special sale for Hannity viewers, you can get the device today for just $58.99.
https://www.youtube.com/embed/5LfDWY_2iog
From pet odor to a certain virus, many unwanted particles float around in the air. While air purifiers can solve the problem, most are bulky and expensive to run.
In contrast, VentiFresh Plus measures just 2.5 inches across. It traps odor and germs using a UV-C photocatalyst core, meaning there are no costly filters to buy and replace. You simply attach a power source via the supplied cable and set the device to work.
Being so small, VentiFresh Plus can be placed virtually anywhere. The supplied gel pad allows you to stick the device to any surface, and you have two modes to choose from: Turbo and Quiet. The latter is useful if you plan to use the device in a bedroom or office.
VentiFresh Plus is effective at scrubbing away all kinds of smells, including cat litter, sweaty shoes, and food. It destroys other microbes, too, such as bacteria and viruses.
VentiFresh hit 388% funding on Indiegogo, and it's now available to buy. You can get it today for just $58.99, saving 29% on the full price.
Prices subject to change