With some people, you know exactly what they want for the holidays. But with others, it's a guessing game every year. If you are struggling for ideas, here are some great stocking stuffers that will delight virtually anyone — and they're currently all under $50 for Hannity viewers.
Nut Find 3 Smart Tracker (Set of 4)
Know someone who is constantly losing things? These tiny tags will help them track down important items. They connect to your phone via Bluetooth, with the companion app showing its last known location.
Get a set of four Nut Find 3 trackers for $52.99 (reg. $99), a saving of 46%.
Brio SkyBorn S4 True Wireless Earbuds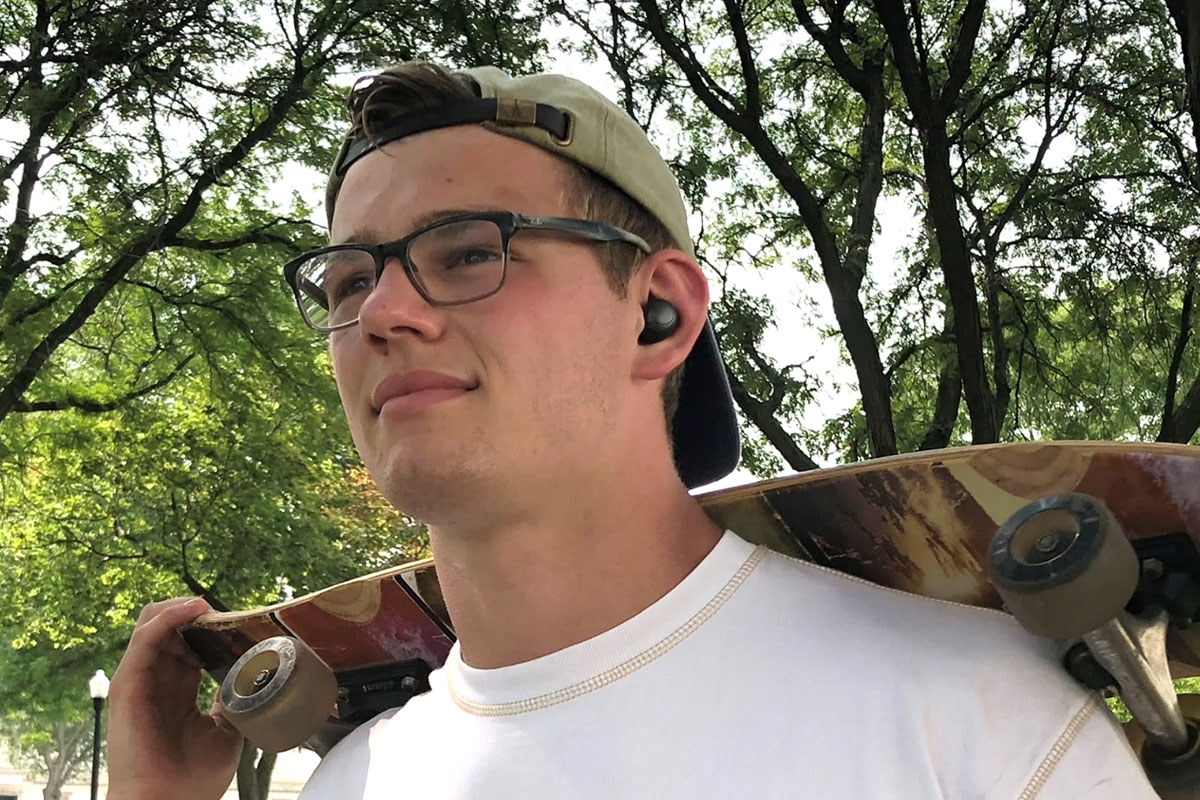 Offering nine hours of listening on a full charge, and 50 hours with the supplied case, these earbuds are perfect for music lovers. The sweatproof design means you can take them to the gym, and the audio is always crisp – thanks to Bluetooth 5.0.
Get the Brio SkyBorn S4 True Wireless Earbuds for $49.99 (reg. $99), a saving of 49%.
4-in-1 Versatile Wireless Charger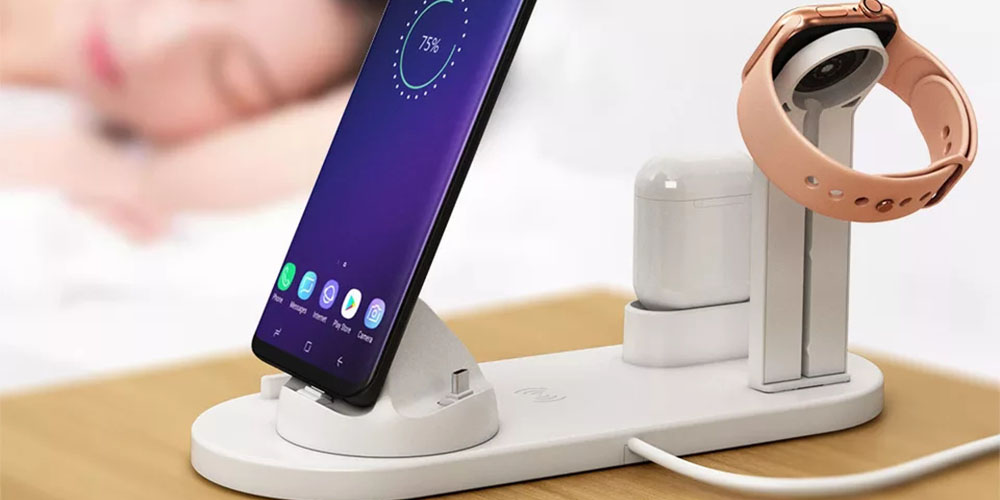 This versatile dock lets you charge two phones, a smartwatch, and wireless earbuds at the same time. It's small enough to fit on any desk or nightstand, with a rotating dock for one phone, giving you easy access to the screen.
Get the 4-in-1 Versatile Wireless Charger for $40.95 (reg. $60), a saving of 31%.
ChronoWatch Multi-Function Smart Watch
With sensors to track your calories, steps, heart rate, and blood pressure, ChronoWatch is a great gadget for fitness freaks. In addition, the capacitive touch screen allows you to see notifications from your phone and even control your music playlist.
Get the ChronoWatch in Grey for $39.99 (reg. $199), a saving of 80%.
Klean+ Crisp Lavender Hand Sanitizer (6-pack)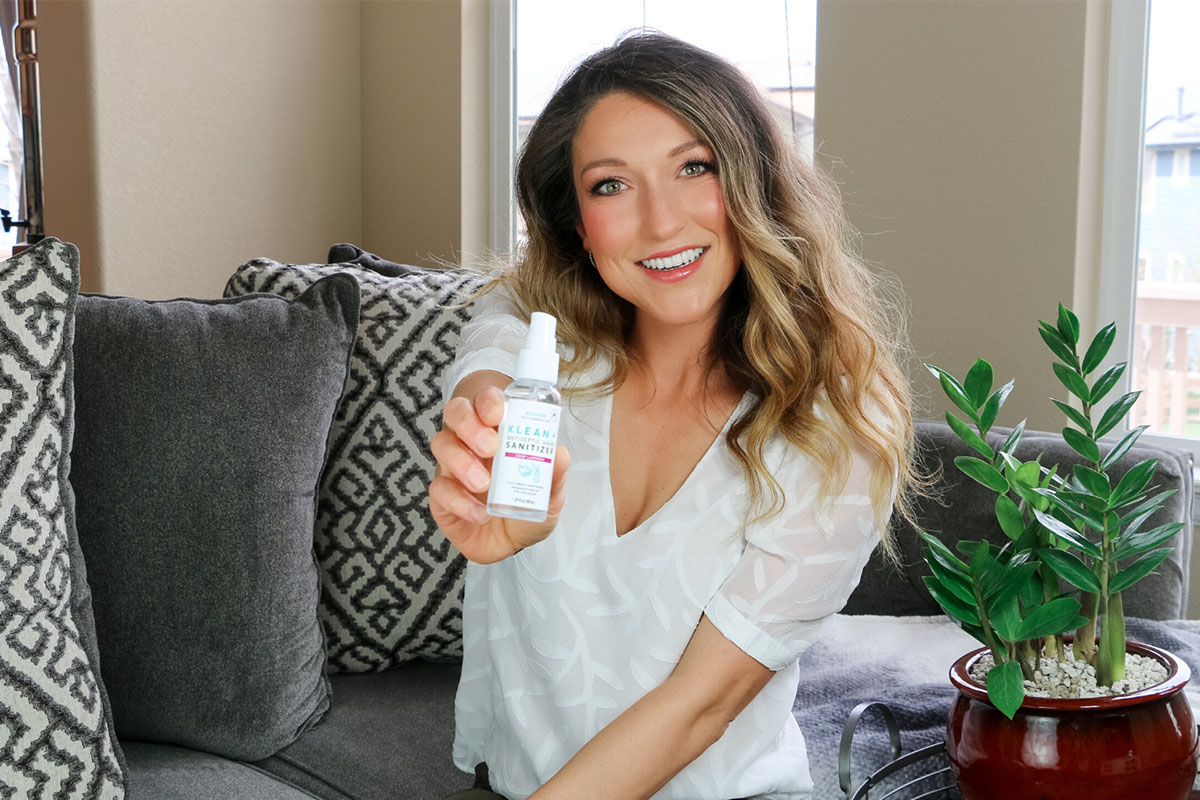 We all need hand sanitizer right now, but using it all the time can dry out your skin in winter. Klean+ solves this problem. It kills 99.9% of common germs, while essential oils help to moisturize and heal your skin.
Get a Klean+ Crisp Lavender Hand Sanitizer 6-Pack for $38.99 (reg. $47), a saving of 18%.
Rubberized Wireless Earbuds + Charging Case
Another great option for audiophiles, these rubberized earbuds can handle everyday wear-and-tear. They connect seamlessly via Bluetooth, providing up to 12 hours of listening and hands-free talk-time with the supplied charging case.
Get the Rubberized Wireless Earbuds + Charging Case for $19.99 (reg. $79), a saving of 75%.
Earhoox 2.0 (2-Pack)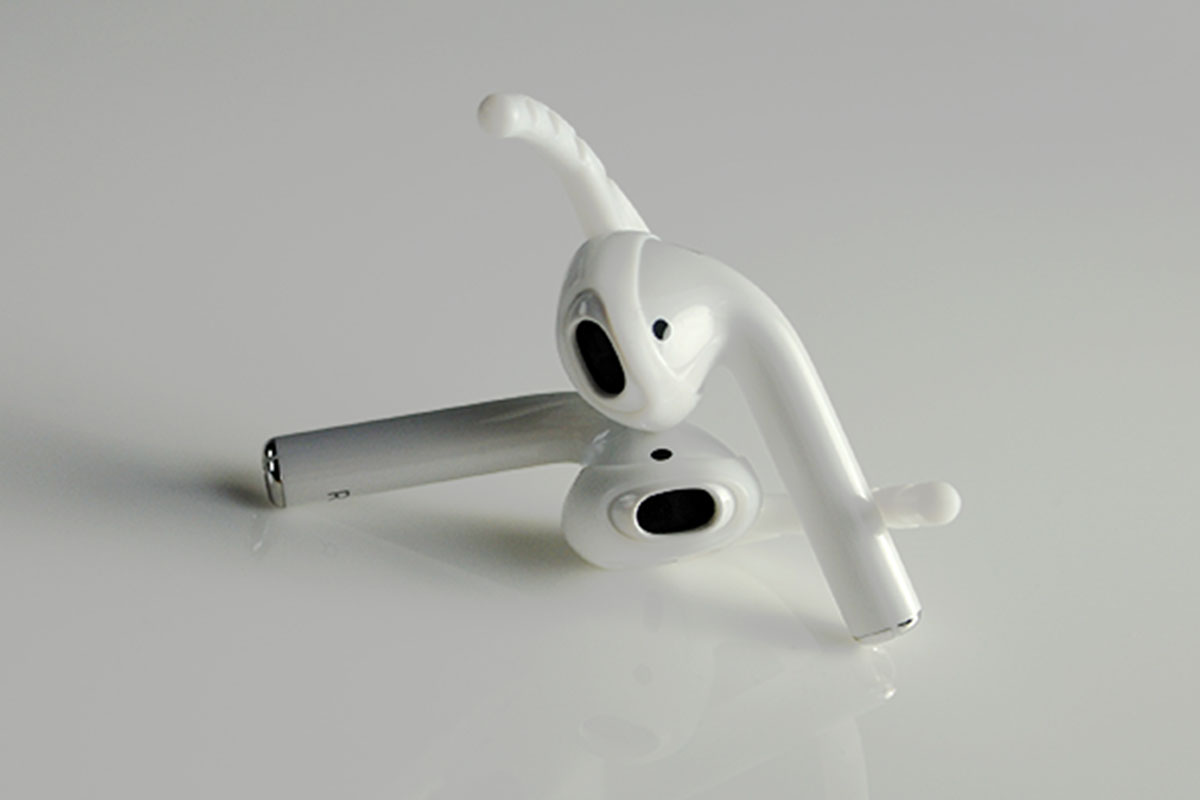 For someone who already owns a pair of Apple AirPods, these neat accessories are really useful. As featured by Mashable and GQ, Earhoox stops the earbuds from falling out, even during sports.
Get a 2-pack of Earhoox 2.0 for $15.99 (reg. $20), a saving of 20%.
Pilates Ring + Sweatband Set
Made for both pilates and yoga enthusiasts, this bundle includes two useful accessories. The Ring adds resistance to your routines, while the Sweatband keeps hair and moisture out of your eyes.
Get the Pilates Ring + Sweatband Set for $13.95 (reg. $39), a saving of 64%.
Smile Sciences Gel Infused Charcoal Whitening Strips (14-Pack)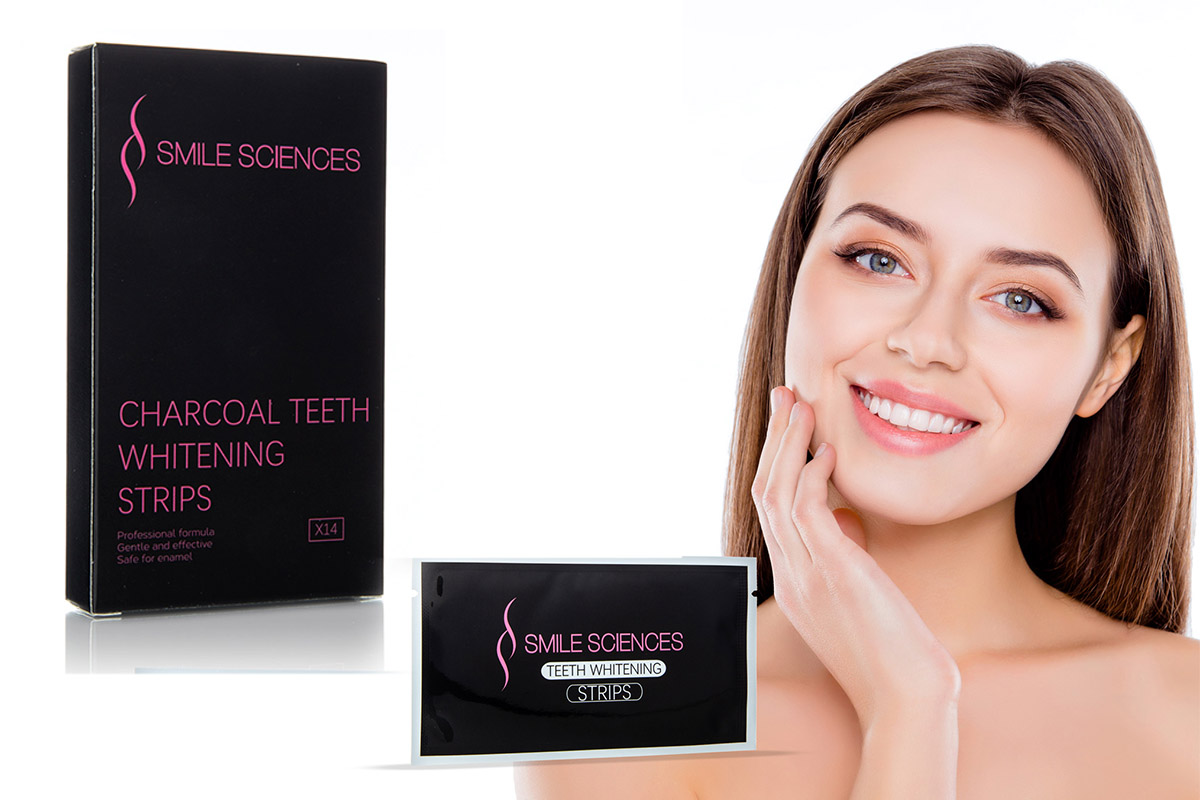 These amazing strips help you to maintain a perfect smile. You simply put them on your teeth and wait for 30 minutes. In that time, they will scrub away coffee, wine, tea, smoking, and other stains.
Get a pack of 14 Smile Sciences Charcoal Whitening Strips for $34.99 (reg. $70), a saving of 50%.
Puppy Trek Board Game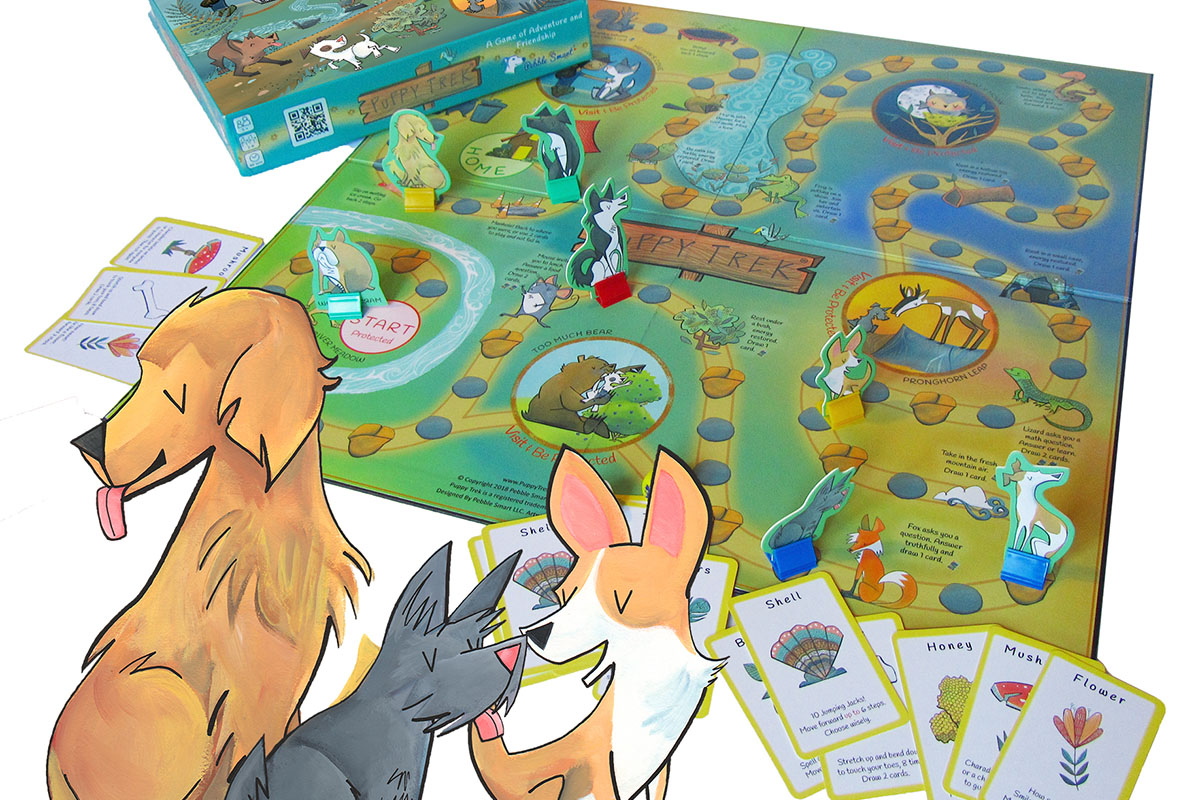 For the younger members of your family, Puppy Trek is a great little game. It combines a traditional board game with a cute story and loads of activities, including counting, drawing, charades, rock-paper-scissors, and much more.
Get the Puppy Trek Board Game for $25.99 (reg. $30), a saving of 13%.
Prices subject to change.
Play Some of the Great Golf Courses at Home With $59 Off This Advanced Simulator
Whether it's coronavirus, wildfires, or way too much work, there are many reasons you might not get to your favorite golf course. Thankfully, there is a way to practice your swing virtually anywhere.
PhiGolf is a smart golf simulator that allows you to play virtual replicas of the world's greatest courses. The package is usually priced at $249, but Hannity viewers can get it today for $190 with promo code GOLF10.
The key to becoming a great golfer is practice, practice, and more practice. When you can't be at the range, PhiGolf helps you play. This simulator is based around the Swing Stick, a device that is designed to feel like a club in your hands.
When you complete your swing, sensors analyze the exact movements you make. This information is relayed to the companion app on your phone, where you can get tips on how to improve.
You can also use PhiGolf to play the popular WGT Golf mobile game. This allows you to take on thousands of other golfers around the world on courses like St. Andrews and Pebble Beach. You can see every shot on your phone or you can hook up the game to any display.
PhiGolf raised over $200,000 on Indiegogo, and it has picked up some great reviews. You can get it today for just $190 when you use code GOLF10 to take $59 off the MSRP.
Prices subject to change
This Germ Eliminator Uses NASA Technology to Scrub the Air and Is Now Under $60
To protect astronauts in orbit, the International Space Station has technology that eliminates germs and bad smells inside the spacecraft. Now, the same technology is available on earth.
VentiFresh Plus is a small device that uses NASA technology to keep your home fresh and clean. It's normally priced $84, but thanks to a special sale for Hannity viewers, you can get the device today for just $58.99.
https://www.youtube.com/embed/5LfDWY_2iog
From pet odor to a certain virus, many unwanted particles float around in the air. While air purifiers can solve the problem, most are bulky and expensive to run.
In contrast, VentiFresh Plus measures just 2.5 inches across. It traps odor and germs using a UV-C photocatalyst core, meaning there are no costly filters to buy and replace. You simply attach a power source via the supplied cable and set the device to work.
Being so small, VentiFresh Plus can be placed virtually anywhere. The supplied gel pad allows you to stick the device to any surface, and you have two modes to choose from: Turbo and Quiet. The latter is useful if you plan to use the device in a bedroom or office.
VentiFresh Plus is effective at scrubbing away all kinds of smells, including cat litter, sweaty shoes, and food. It destroys other microbes, too, such as bacteria and viruses.
VentiFresh hit 388% funding on Indiegogo, and it's now available to buy. You can get it today for just $58.99, saving 29% on the full price.
Prices subject to change