Success in sports has always been a matter of fine margins. Professional teams are noticing this, and in recent times, coaches have started recording and analyzing those margins to improve their players' strengths and capitalize on their opponents' weaknesses.
Luckily, if you're an amateur athlete—specifically a baseball or softball player—that wants to get an edge over the competition, GameSense is the tool for you. It's the very same software used by MLB franchises and 130 colleges to help improve batter reaction times. You would normally pay $487 for lifetime access, but it's now only $119.99 in a special deal for Hannity viewers.
https://www.youtube.com/embed/eLcAt_ZSYrc
In softball and baseball, the reaction time for a batter can be as little as 0.35 seconds. To make good contact, you need to anticipate where the ball will arrive — even before a pitch has left the hand. The primary way to improve your mental processing is through reps. Your brain needs to see thousands of balls from many different pitchers in order to make better decisions.
With GameSense, you can face up to the world's best pitchers without a bat in sight. This training software provides hundreds of HD video clips, helping you put in the "mental reps" whenever you have a spare minute. Available on desktop and mobile devices, the app lets you work on your weaknesses through carefully crafted drills. GameSense measures your reaction time to each simulated pitch and provides instant feedback.
Using GameSense regularly can keep you sharp for game day and improve your performance. Many players agree — this app is used by Olympic teams and thousands of youth players.
Order today for just $119.99 to get lifetime access to GameSense, normally priced at $487.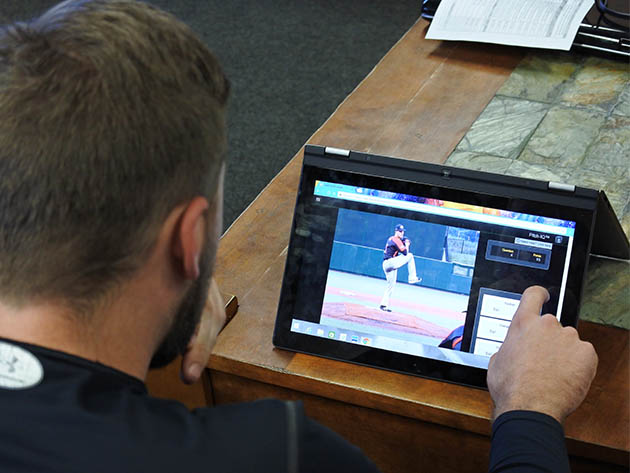 Revolutionary Cognitive Sports Training Software: Softball Player (Lifetime Subscription) – $119.99
See Deal
Prices subject to change