Nothing says quality time like having an outdoor adventure with your dad. However, the wilderness isn't always kind, and anything from powerful storms to getting lost on the trail can throw a wrench into your camping trip, to say the least. In situations like these, you can't always rely on your phone to call for rescue.
The Sidekick Weather Alert Radio provides a neat solution. This portable device can be powered on solar energy, allowing you to pick up NOAA signals almost anywhere. It's normally priced at $99 — but in a special Father's Day sale for Hannity viewers, you can get the radio for just $63.99 with promo code WELOVEDAD.
Rated at 4.4 stars, this Amazon's Choice radio is essential for anyone who loves the outdoors. Disaster can strike when you least expect it, but with one small device, you have everything you need to stay safe and enjoy your favorite playlist on the trail.
The Sidekick covers AM, FM, and NOAA radio frequencies. It also supports S.A.M.E. and NOAA, so you always know when a storm is coming your way. The radio can be charged from any USB power source (incl. power banks) or via the built-in solar cells. 
Even when the skies are clear, the Sidekick has alternative uses. The device doubles as an LED flashlight at night, with a dimmer setting. In emergency situations, you can switch to a red beacon. With support for Bluetooth wireless connections, the radio even allows you to play your favorite music and podcasts in the great outdoors. With a waterproof rating of IPX4, the device can handle any conditions.
This Father's Day deal is only around this week, so order now for just $63.99 using code WELOVEDAD to secure the extra 20% price drop!
Prices subject to change 
10 Sizzling Deals on BBQ and Outdoor Gear for Summer
Meeting up with friends and family has been difficult this winter. But now that the weather is improving, you might want to invite people over for a backyard BBQ. Here are some grilling upgrades and outdoor essentials, now with up to 68% off MSRP for Hannity readers.
GrillEye® Pro Plus: Hybrid Grilling & Smoking Thermometer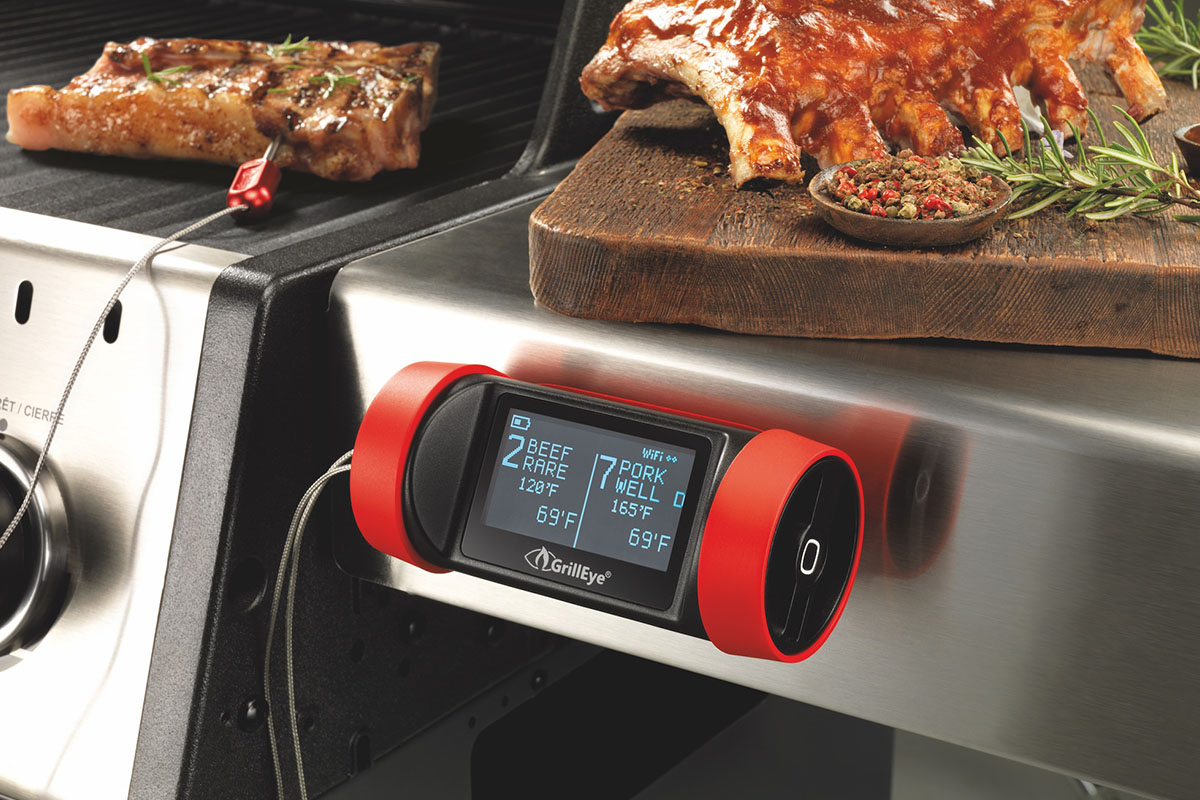 When it comes to grilling or smoking meat and fish, maintaining the right temperature is paramount. This wireless thermometer helps you monitor the cooking process from your phone via Bluetooth or Wi-Fi. It can also handle up to eight probes for absolute accuracy.
Get the GrillEye Pro Plus for $99.99 today. 
Costway Outdoor BBQ Grill and Meat Smoker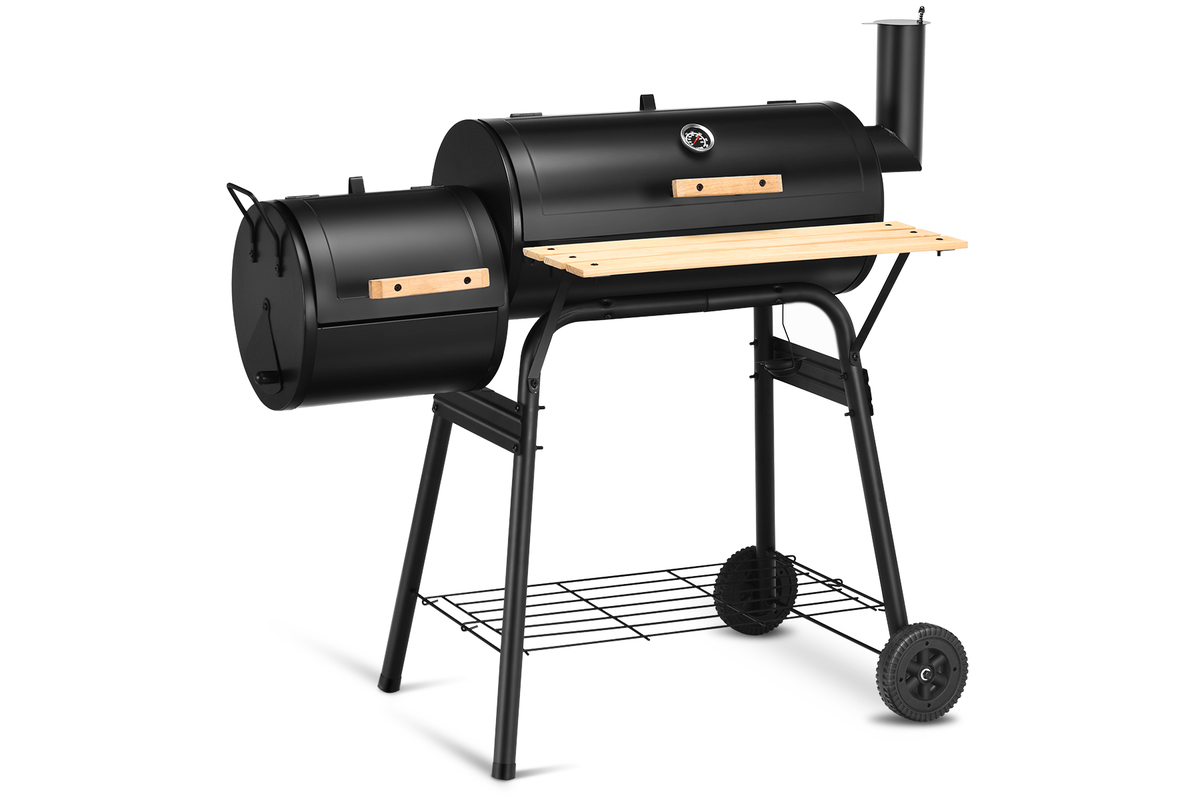 This sleek grilling beast is an essential addition to any patio. Made from durable steel, this BBQ has a side-mounted firebox for better airflow and less smoke. The black coating has anti-rust properties, and you can easily move the whole grill on the built-in wheels.
Get the Costway Outdoor BBQ Grill and Meat Smoker for $139.99 (reg. $209), a saving of 33%. 
Costway 3-Piece Bistro Patio Furniture Set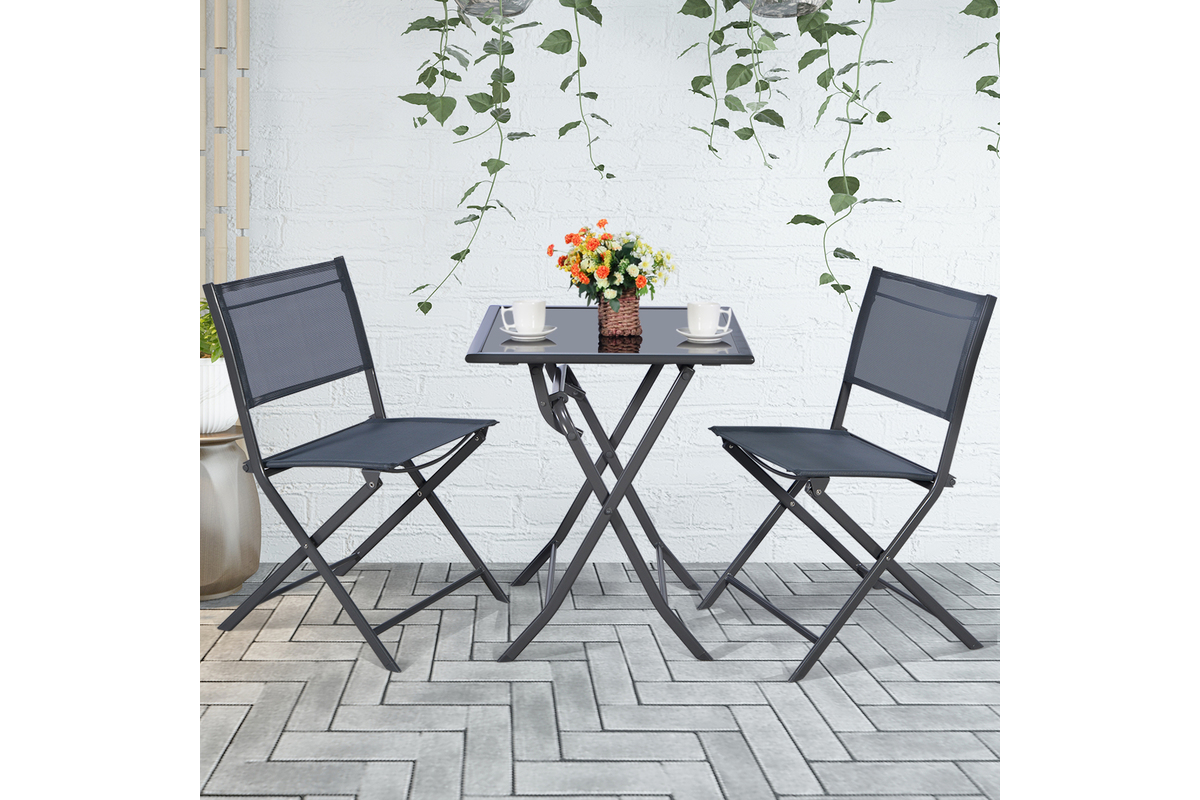 If you're going to invite friends and family for a BBQ, they will need somewhere to sit. This stylish three-piece set includes two chairs and one table made from durable steel and Textilene. They fit in the smallest of spaces, and you can fold them up for storage.
Get the Costway 3-Piece Patio Furniture Set for $134.99 (reg. $199), a saving of 32%. 
Costway 4-Piece Rattan Patio Furniture Set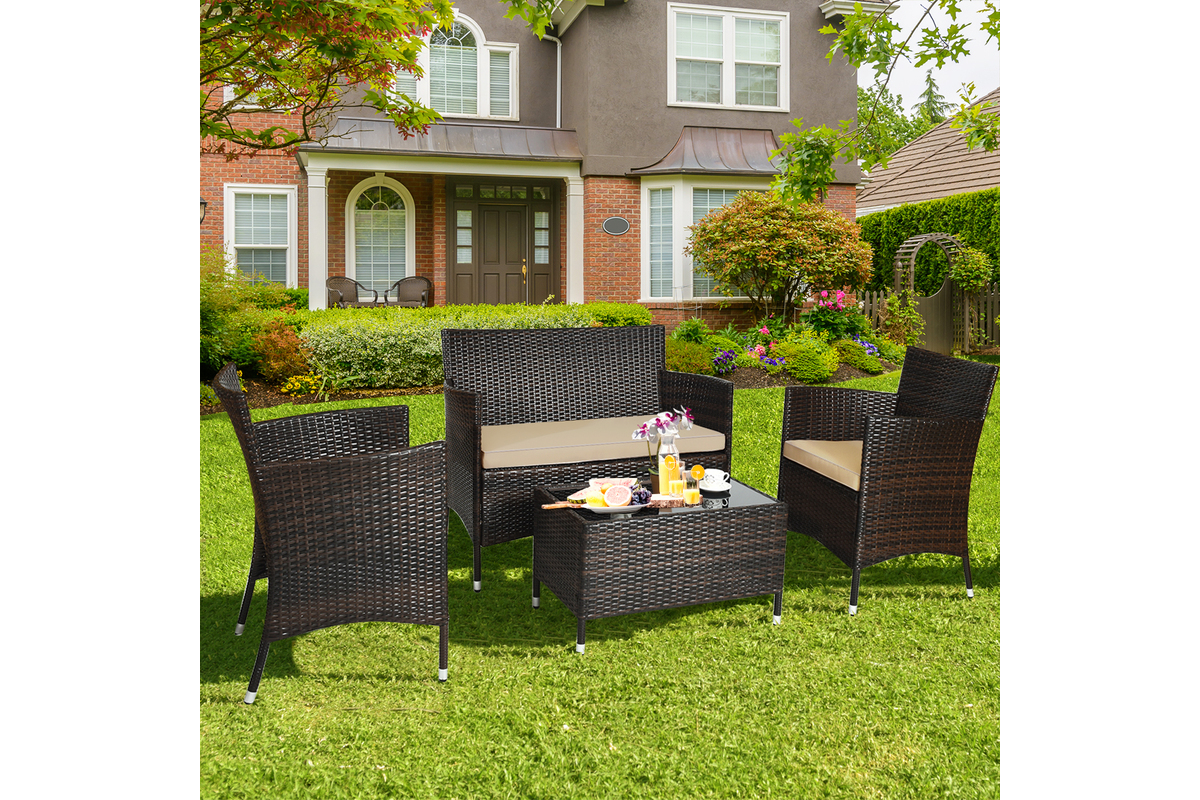 If you need more space for your guests, this four-piece set might be a better option. It includes a spacious sofa, two chairs, and a small coffee table. All the parts are made from steel and weather-resistant textiles, and the table has a tempered glass top.
Get the Costway 4-Piece Rattan Patio Furniture Set for $244.99 (reg. $399), a saving of 38%. 
Costway 10ft Solar Powered LED Patio Umbrella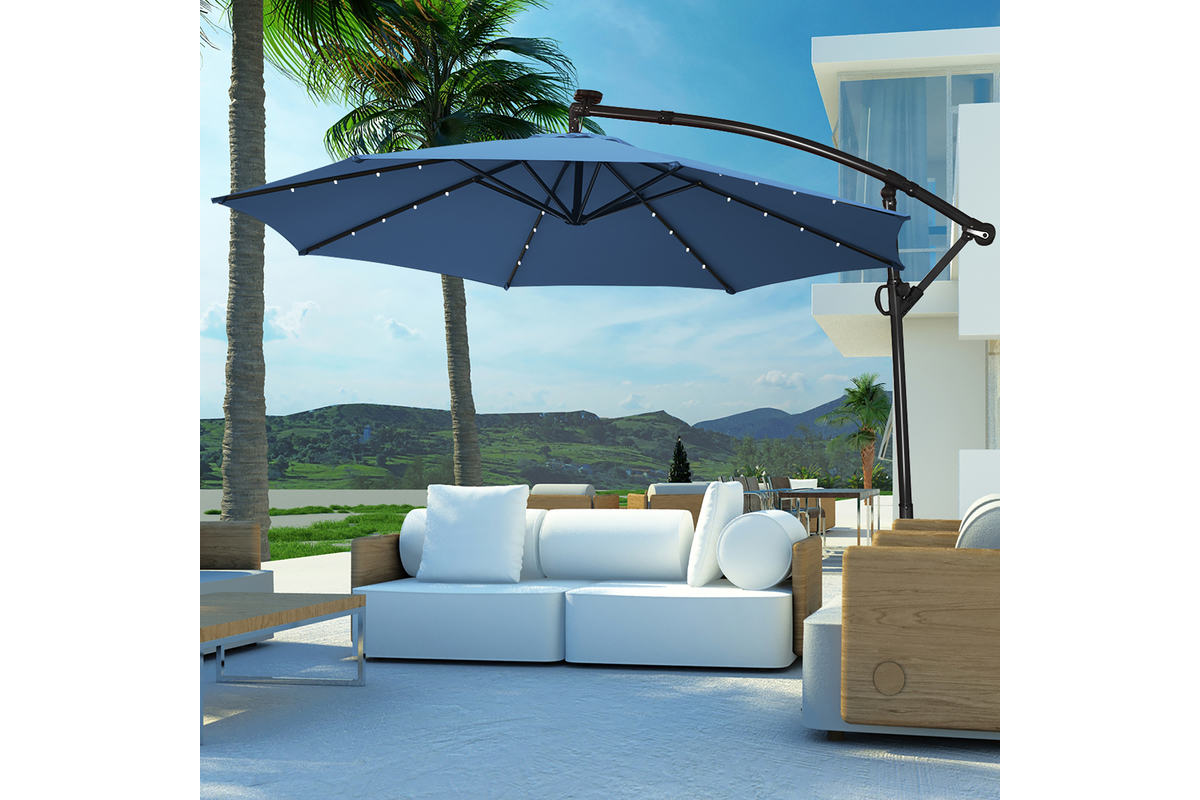 When the summer really gets going, you're going to want some shade. This stylish umbrella protects you and your guests from the sun, with a vented design for better airflow. It's completely weatherproof, and the frame has solar-powered lights for summer evenings. One customer gave it 5 out of 5 stars, stating, "The solar lights were such a nice touch and give off a very nice light. I would definitely recommend this umbrella for anyone looking."
Get the Costway 10ft Solar Powered LED Patio Umbrella for $149.99 (reg. $239), a saving of 37%. 
Costway Patio Lounge Recliner Chairs: 2-Pack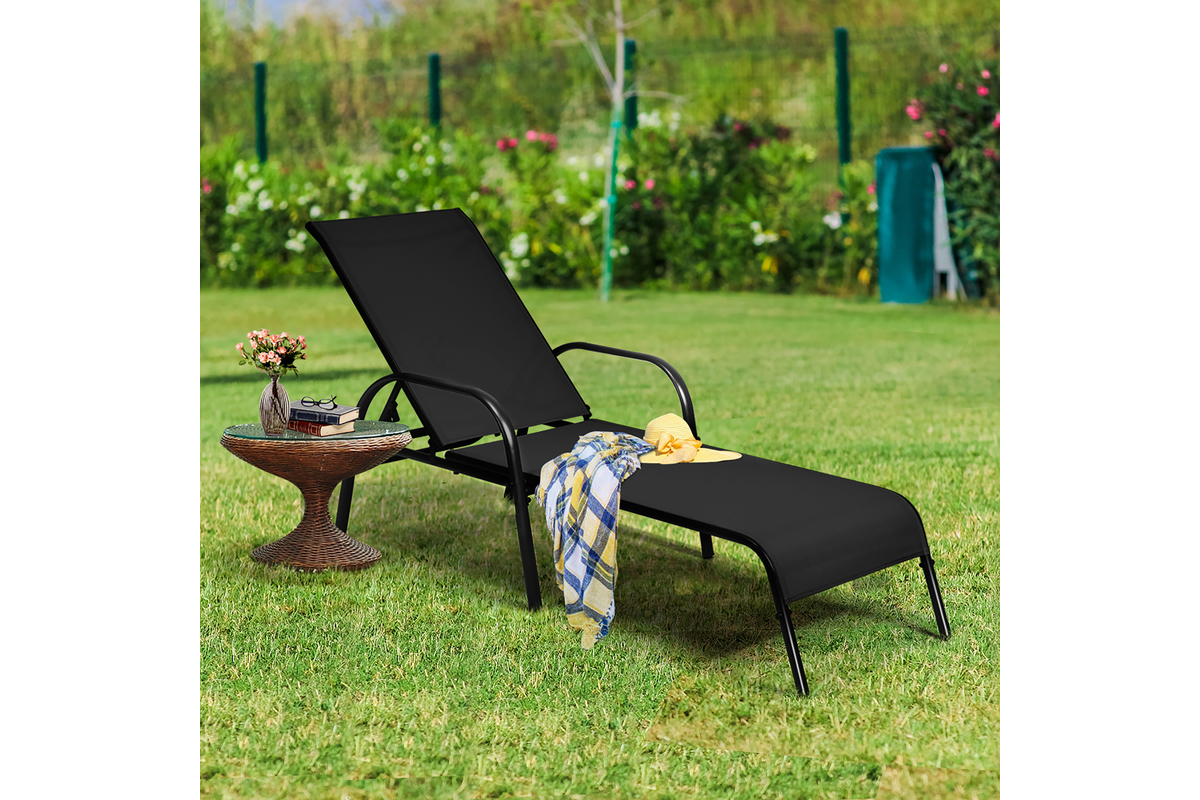 Perfect for sunny afternoons, these recliner chairs help you relax by the pool or on the porch. They are made from washable Textilene fabric with powder-coated steel frames. Once seated, you can choose from five different seating angles.
Get a 2-pack of Costway Patio Lounge Recliner Chairs for $234.99 (reg. $499), a saving of 53%. 
Reusable Heat Resistant Non-Stick BBQ Grilling Pads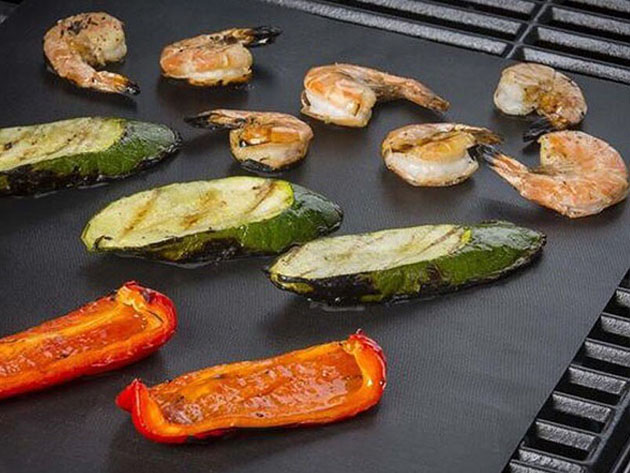 Grilling veggies and bacon can be a messy business, as food falls between the bars. These heat-resistant pads solve the problem, essentially acting as hot plates. They work on almost any BBQ thanks to a non-stick coating that can handle 500°C.
Get the Reusable Heat Resistant Non-Stick BBQ Grilling Pads for $8.95 (reg. $9), a saving of 10%. 
Heat Resistant BBQ Gloves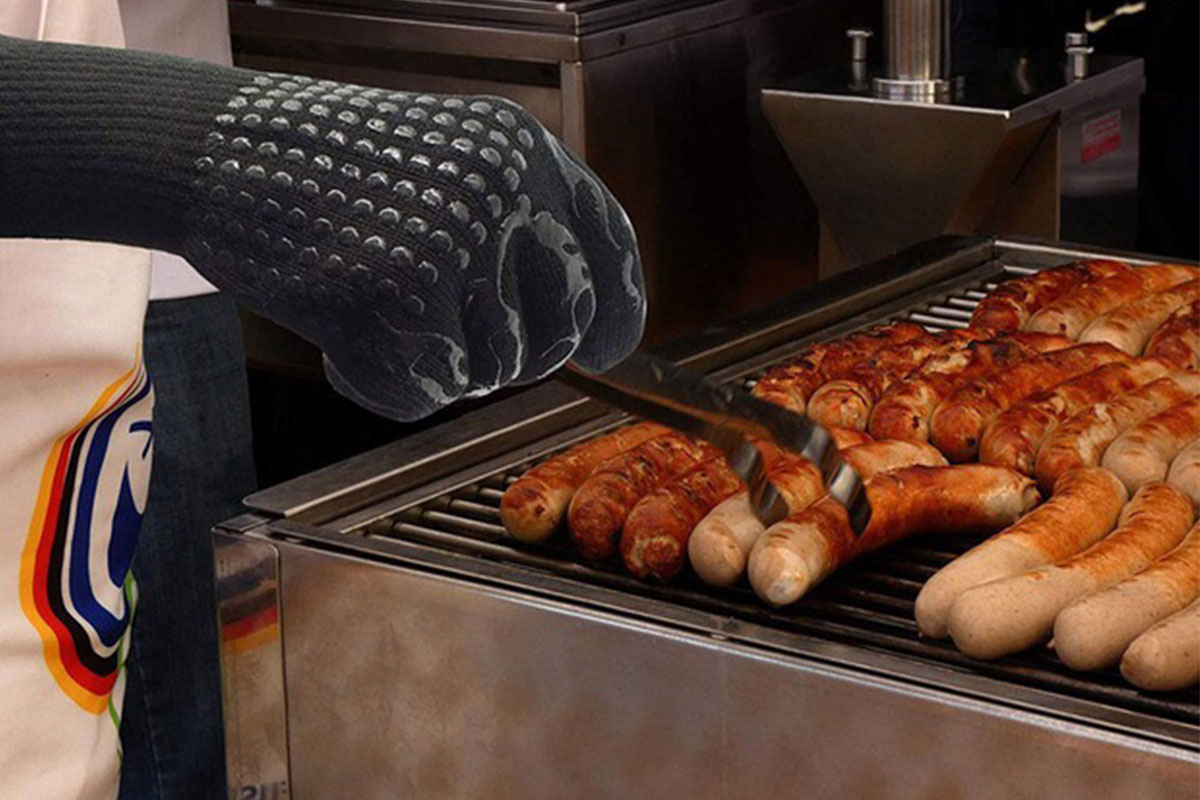 Whether you're baking or grilling, these heat-resistant gloves will protect your hands without cramping your style. They are made from high-strength Dayan aramid fibers, which can handle serious heat and stop wayward blades. On the palms, a silicone coating adds better grip.
Get the Heat Resistant BBQ Gloves for $15.99 (reg. $49), a saving of 68%. 
O-Yaki 7.5″ Skewer System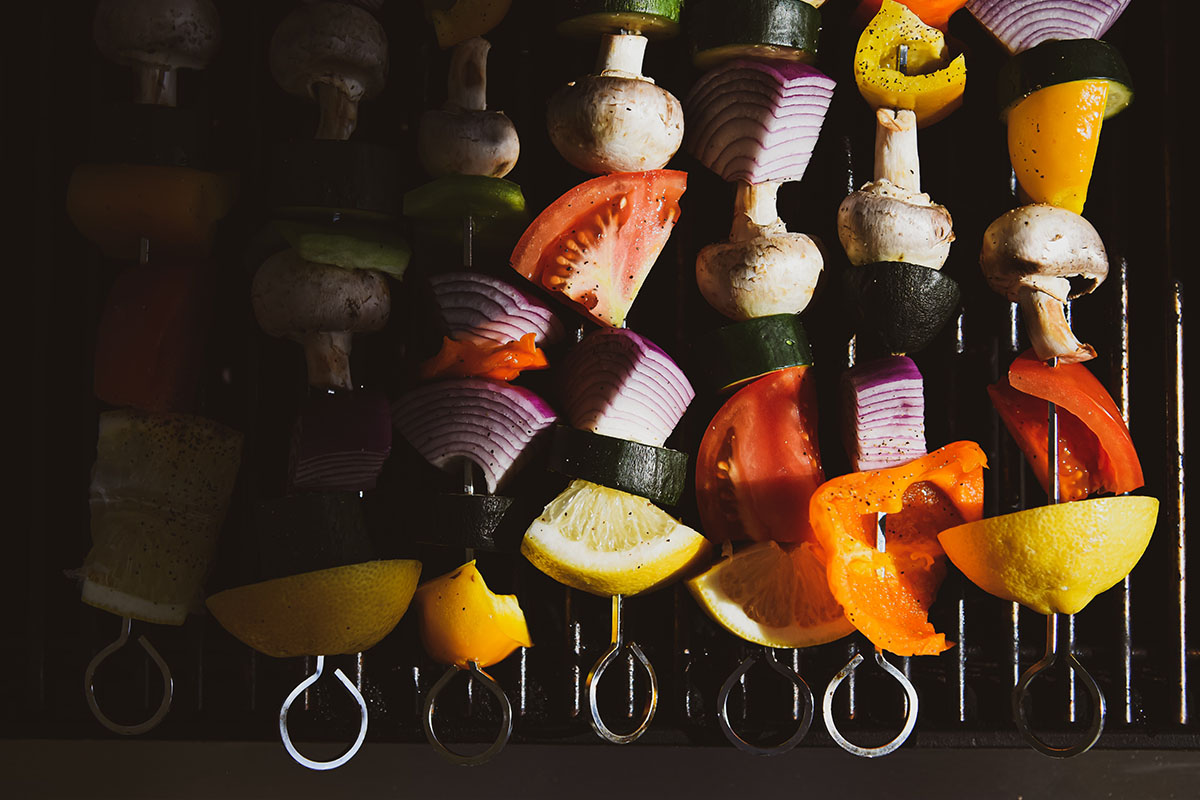 This fun set of skewers is perfect for sharing delicious flavor combinations. The set includes nine stainless steel skewers and a stand. You can put the whole thing in the oven if you want, and serve straight from the stand.
Get the O-Yaki 7.5″ Skewer System for $33 (reg. $39), a saving of 17%. 
Firepod Bundle: Portable Multi-Functional Pizza Oven + Griddle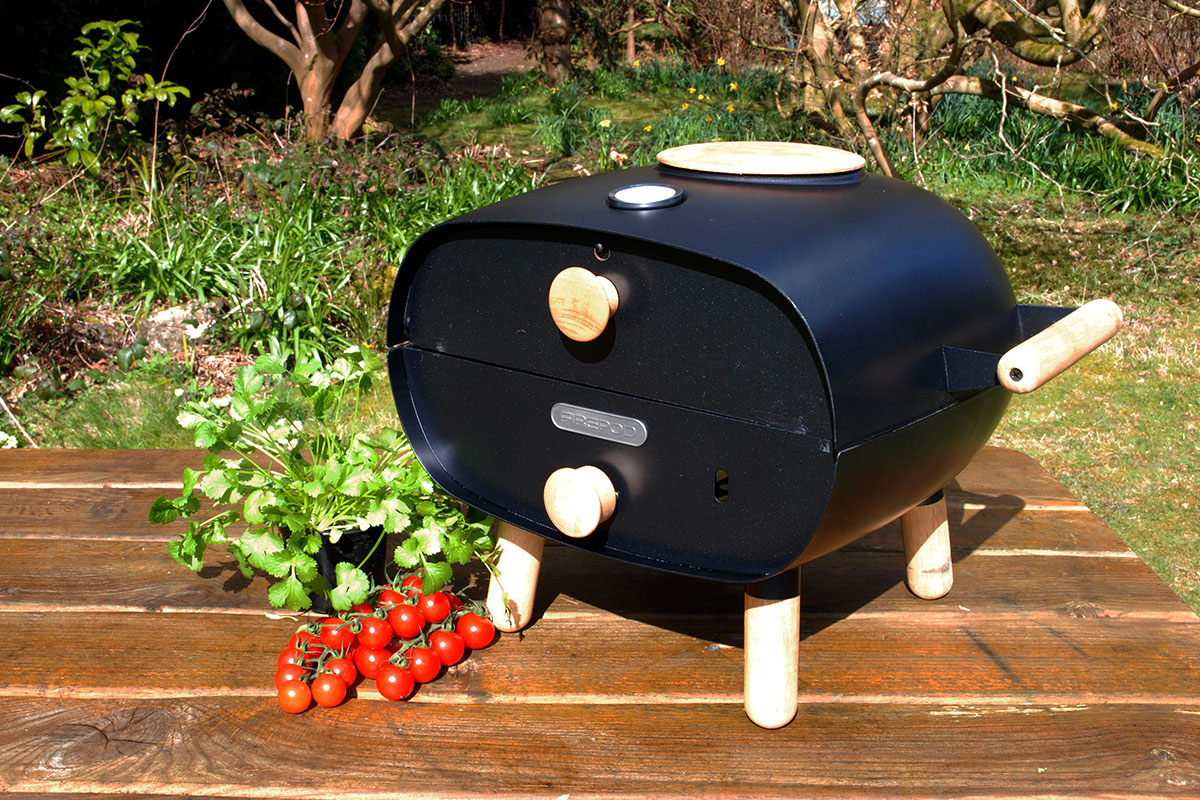 This beautiful little oven lets you bake homemade pizzas virtually anywhere. It has an efficient stainless steel burner that provides instant heat and a reflector to guarantee even cooking. When you don't fancy pizza, you can convert the Firepod into a BBQ.
Get the Firepod Bundle: Pizza Oven + Griddle for $419.99 (reg. $498), a saving of 15%. 
Prices subject to change 
Apple Deal: Pick Up a Refurbished Mac Mini Desktop Computer for Just $330 Today
Apple Mac computers are known for three things: great usability, beautiful design, and premium prices. However, they aren't always super expensive, especially if you don't mind buying a refurbished product. By buying refurbished, you can get your hands on a product that works like new at a mere fraction of the cost.
The Apple Mac Mini Core i5 2.5GHz is a powerful desktop machine with a small footprint. It was originally priced at $599. But in a special deal for Hannity viewers, you can pick up a Grade A refurbished model for just $329.99 — that is 44% off the MSRP.
Measuring just 7.7 inches along each side, the Mac Mini is way smaller than most desktop computers. In spite of these minimal dimensions, it provides impressive specs. This version has an Intel i5 processor and 4GB of RAM to help you browse the web and get things done. The internal hard drive offers 500GB of storage space for files, while the processor's integrated HD Graphics 4000 can handle videos and games.
One major selling point of the Mac Mini is connectivity. Its built-in Wi-Fi offers wireless connectivity; alternatively, you can hit top speed via the 10/100/1000Base-T Gigabit Ethernet port. You also have four USB 3.0 ports for hooking up accessories, along with Thunderbolt, HDMI, Firewire 800, and audio ports.
You can use the Mac Mini with any display, mouse, and keyboard. It works perfectly as a small machine for your office, an entertainment center, or a computer for the kids. And by buying refurbished, you can own an expensive piece of Apple tech for a lot less.
Order today for just $329.99 to grab a refurbished model today and save over $269 on the full price.
Prices subject to change