For many of us, cleaning out earwax is an essential part of our daily hygiene routine. But did you know that cotton buds are much more likely to cause ear problems than solve them? A safer approach would be using a tool that can remove your ear wax safely and hygienically.
With robotic arm technology and a built-in camera for precision, the Bebird N3 Pro is a massive upgrade to using cotton buds. It's normally priced at $139, but Hannity viewers can get this highly-rated tool today for only $76.95. That is 44% off the MSRP!
https://www.youtube.com/embed/3Zew4hVbJCQ
The problems around cotton buds are well known within the medical profession. Instead of cleaning out the wax, they will often push wax down into your ear, and removing it would require visiting an audiologist. In turn, this can cause infections, ear pain, and muffled hearing, and the issues are compounded as you use cotton swabs to try to fix them.
Rated at 4.2 stars on Amazon, the Bebird N3 Pro avoids these issues by utilizing cutting-edge technology. Rather than jamming cotton into your ear, you can use the built-in camera to see what you are doing. You can then deploy the robotic tweezers to remove any excess wax delicately.
The tool has three different sizes of tweezers to suit various ear shapes, along with six-axis stabilization and a heating element in the tip. Yes, you can set the tweezers to the perfect temperature.
Live images from the 10MP camera are streamed to your phone or computer via Wi-Fi. The device even has an LED light to ensure you can see what you're doing.
Order today for just $76.95 to get this impressive 2-in-1 tool at 44% off the regular retail price.
Prices subject to change
9 On-Sale Air Purifiers to Help You Breathe Better Right Now
As wildfires continue to rage across several western states, air quality is getting worse across the whole country. No one wants to breathe air that could be harmful, but this is especially concerning for anyone with asthma or other breathing problems. For yourself or a loved one, here are nine air purifiers that will keep your home fresh, now with up to 32% off MSRP for Hannity viewers.
Wynd Plus: Smart Personal Air Purifier with Air Quality Sensor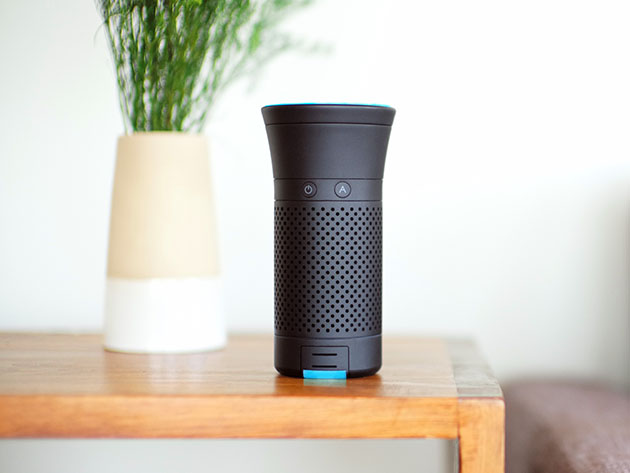 In the words of TIME, this tabletop device, "creates a clean-­climate bubble by sucking up pollutants." Wynd Plus grabs 99% of particles over 0.3 microns, kills bacteria using antimicrobial silver, and provides live air quality data. Normally $199.95, it's now only $174.99 with code WYNDPLUS.
Bebcare Air Smart Purifier with H11 EPA Virus Filter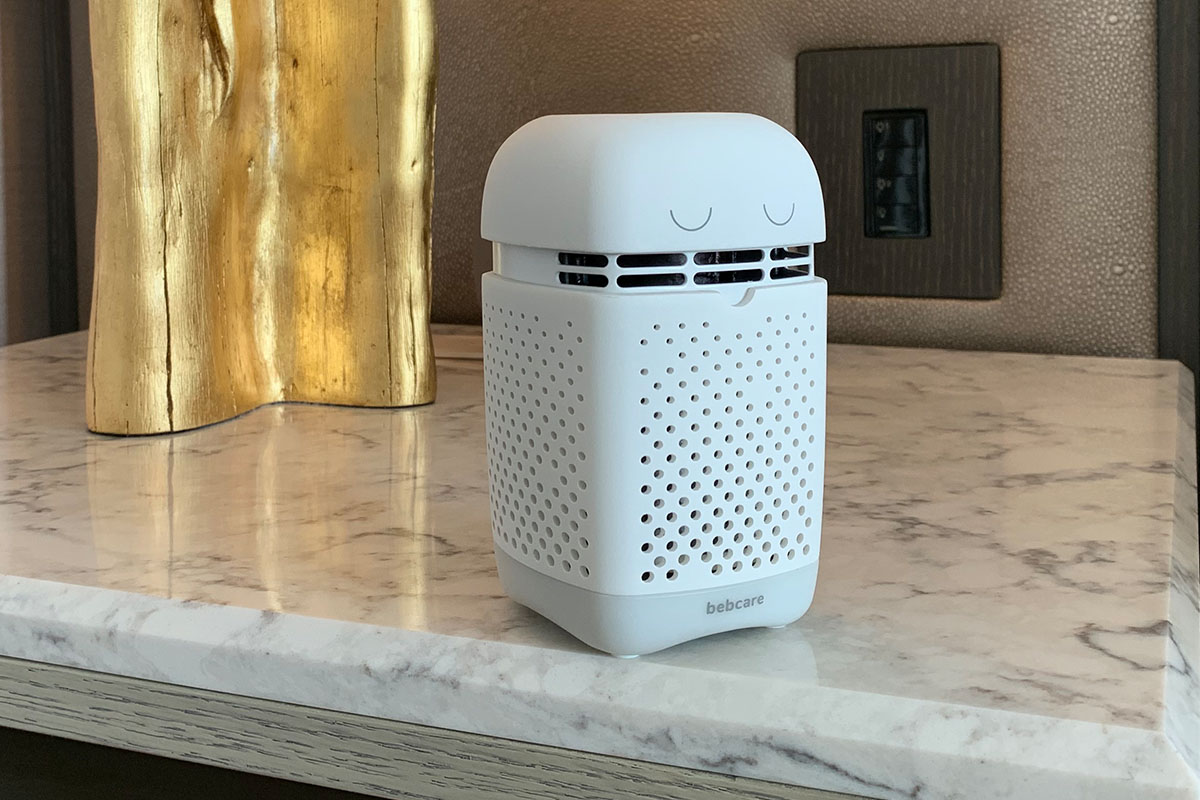 Another portable option is the Bebcare smart purifier, which removes 99.97% of airborne VOCs, pet dander, dust, and even pollen. The device automatically activates when air quality reduces, and you can control the purifier from your phone. Right now, it's 30% off at $178.95.
CleanLight Air UV Air Purifier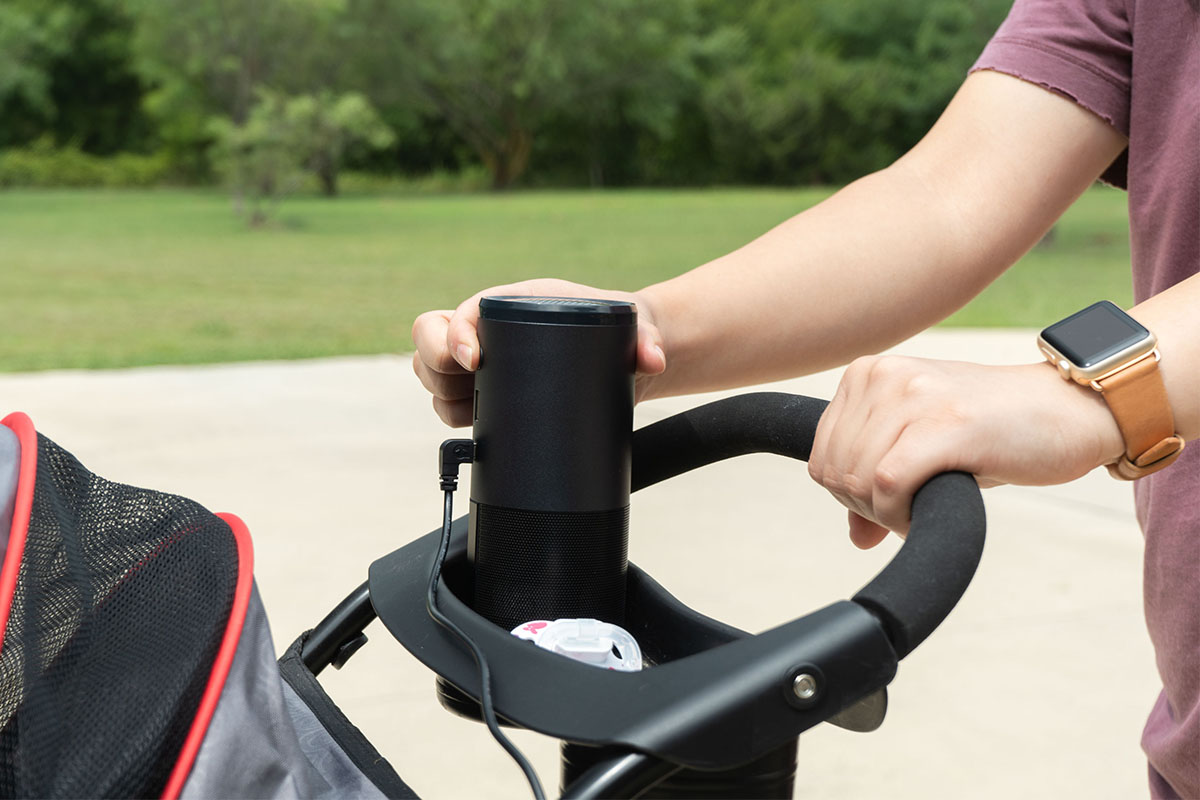 Combining a H13 HEPA filter with UV light, the CleanLight captures 99% of harmful particles and kills 99.9% of germs. It doubles as a USB charger for your devices and an aromatherapy diffuser, making it a great addition to any nightstand. You can pick it up now for $99.99.
Ozone Generator & Air Purifier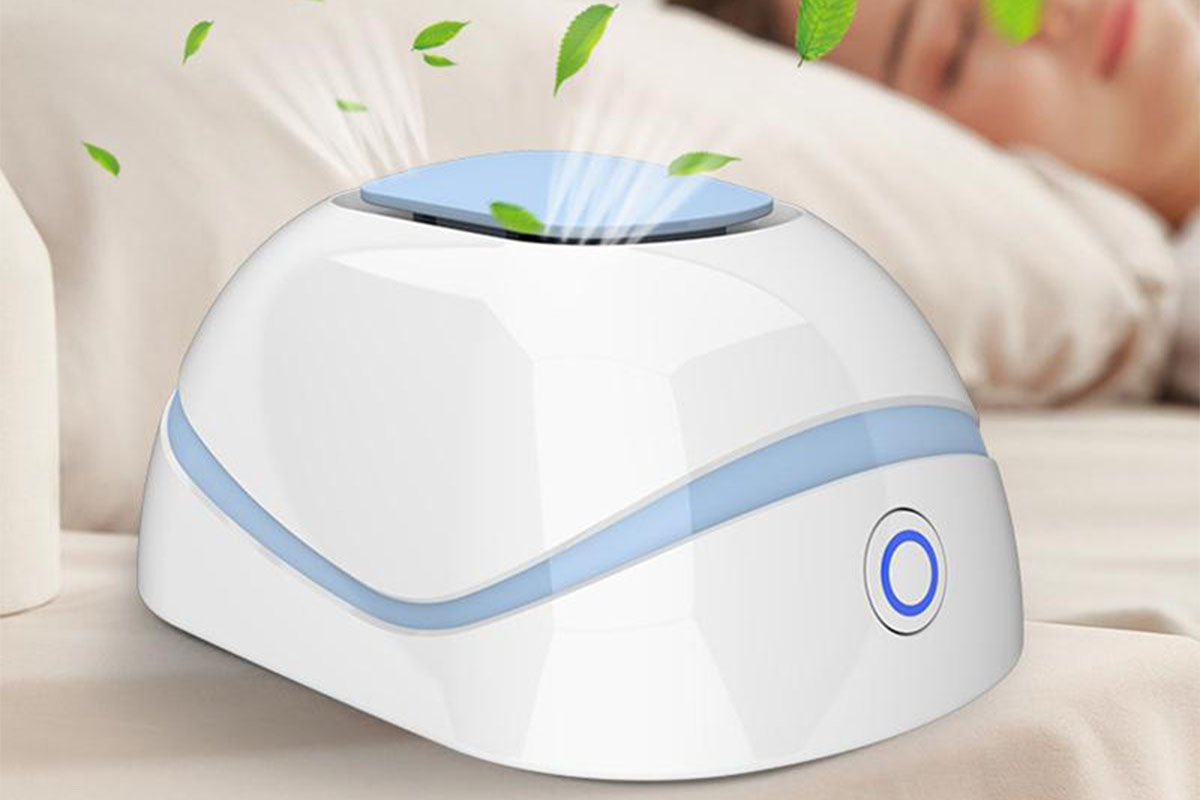 Another great nightstand option, this ozone generator and air purifier kills 99% of bacteria in the air. It's whisper quiet in use — only 35dB — and the device runs on a 600mAh rechargeable battery. Normally priced at $39, it's now only $29.95.
Allergy Pro 200 Air Purifier with HEPA Filter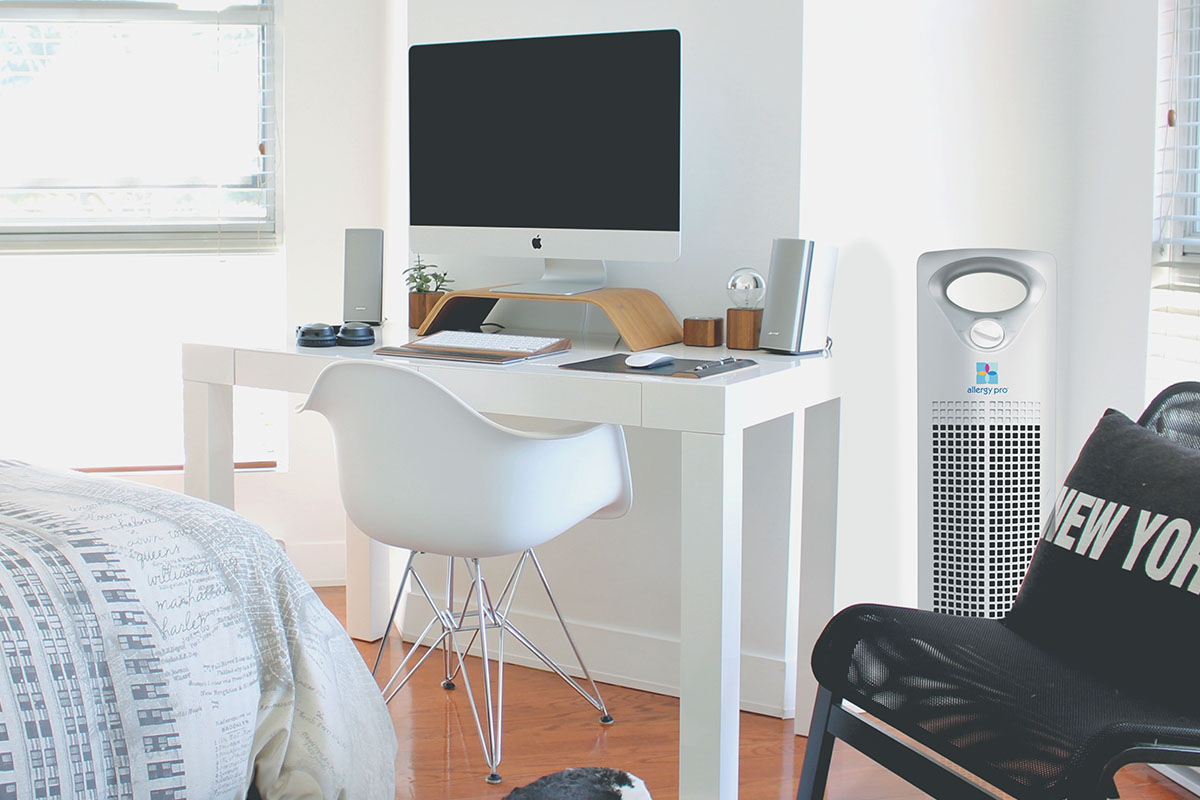 If you find yourself sneezing all the time, the Allergy Pro 200 is a must-have. This air purifier has a true HEPA filter that captures 99.97% of pet dander, mold spores, and smoke. There are three speeds to choose from, and the device is very quiet. Normally $129, it's now only $109.99.
Autowit Fresh 1 True HEPA Air Purifier & Aroma Diffuser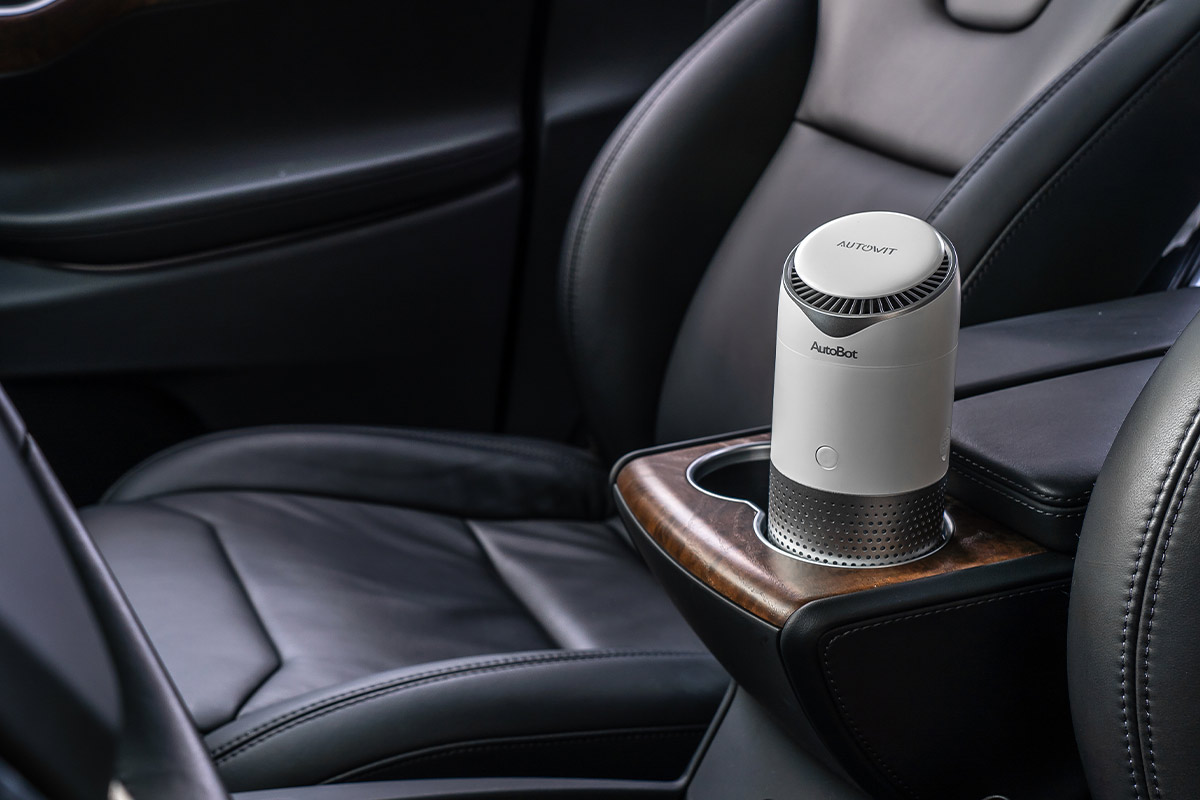 The Autowit Fresh 1 removes fumes from inside your car thanks to three-stage filtration. The device fits in most cup holders, releasing your favorite fragrance and negative ions to keep you feeling good. It's usually $79, but you can get Fresh 1 today for $58.99.
PURO²XYGEN P500 Air Purifier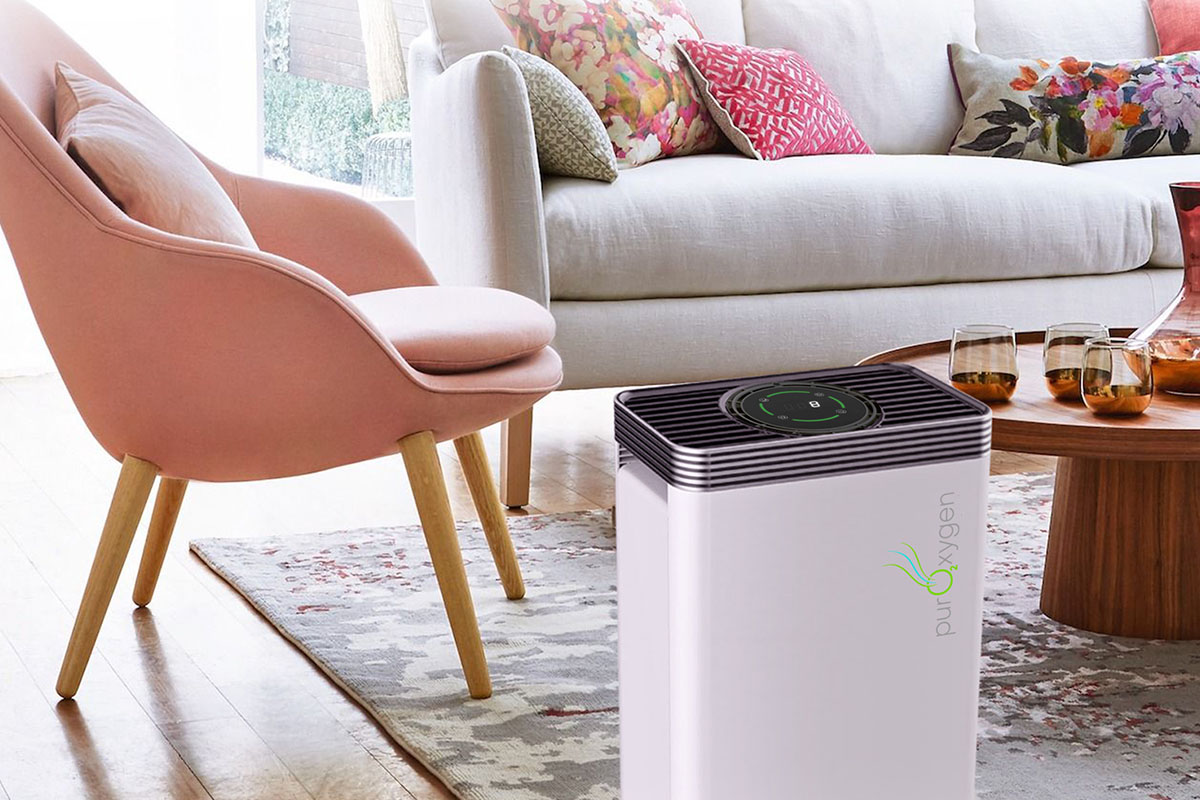 Rated 4.7 stars on Amazon, the PURO²XYGEN P500 features an impressive six-stage filtration system — including active carbon and HEPA. It also creates negative ions and uses UV light to kill germs. It was $229, but you can get it now for $169.97.
LUFT Cube Portable Filterless Air Purifier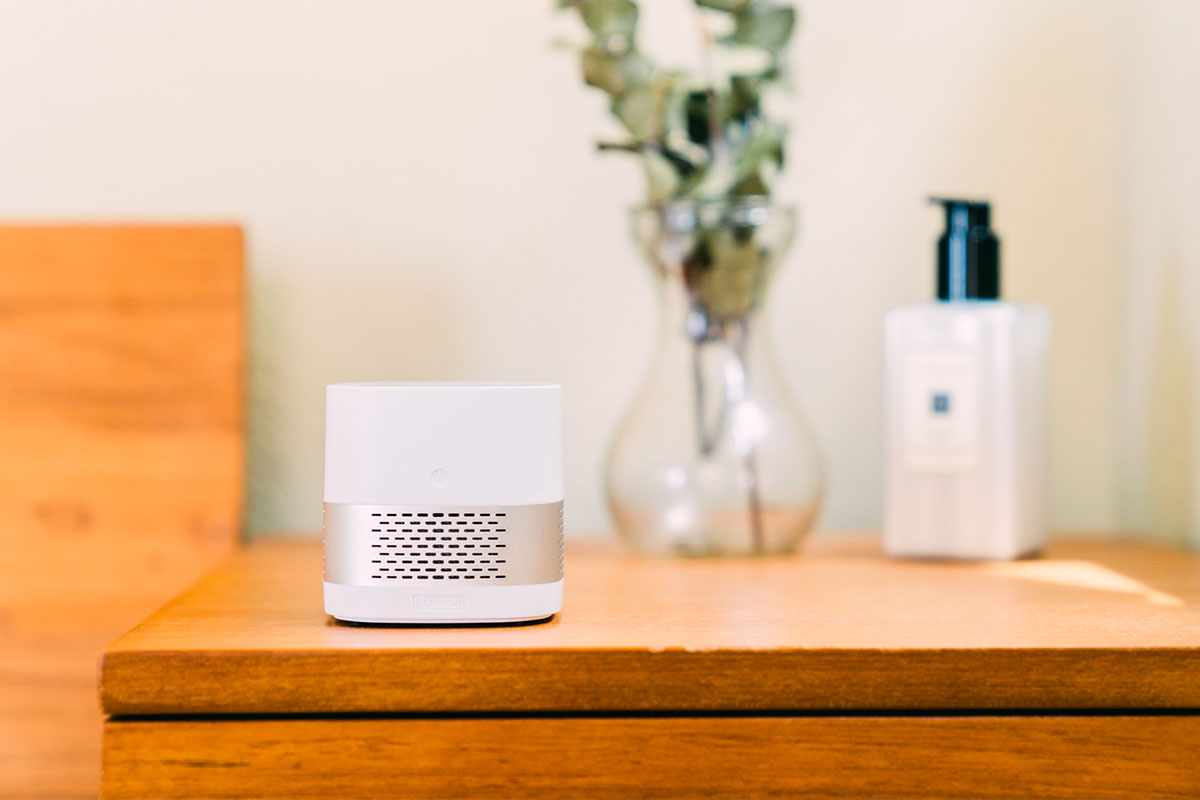 Winner of the CES 2020 Innovation award, the LUFT Cube uses patented SPP nanotech and UV LEDs rather than filters. This allows the device to destroy toxic chemical gases, molds, bacteria, allergens, and unpleasant odors — and it costs just $2 a year to run. Usually $149, the LUFT Cube is now 32% off MSRP at $99.99.
Envion EA150 HEPA 3-in-1 Desktop Air Purifier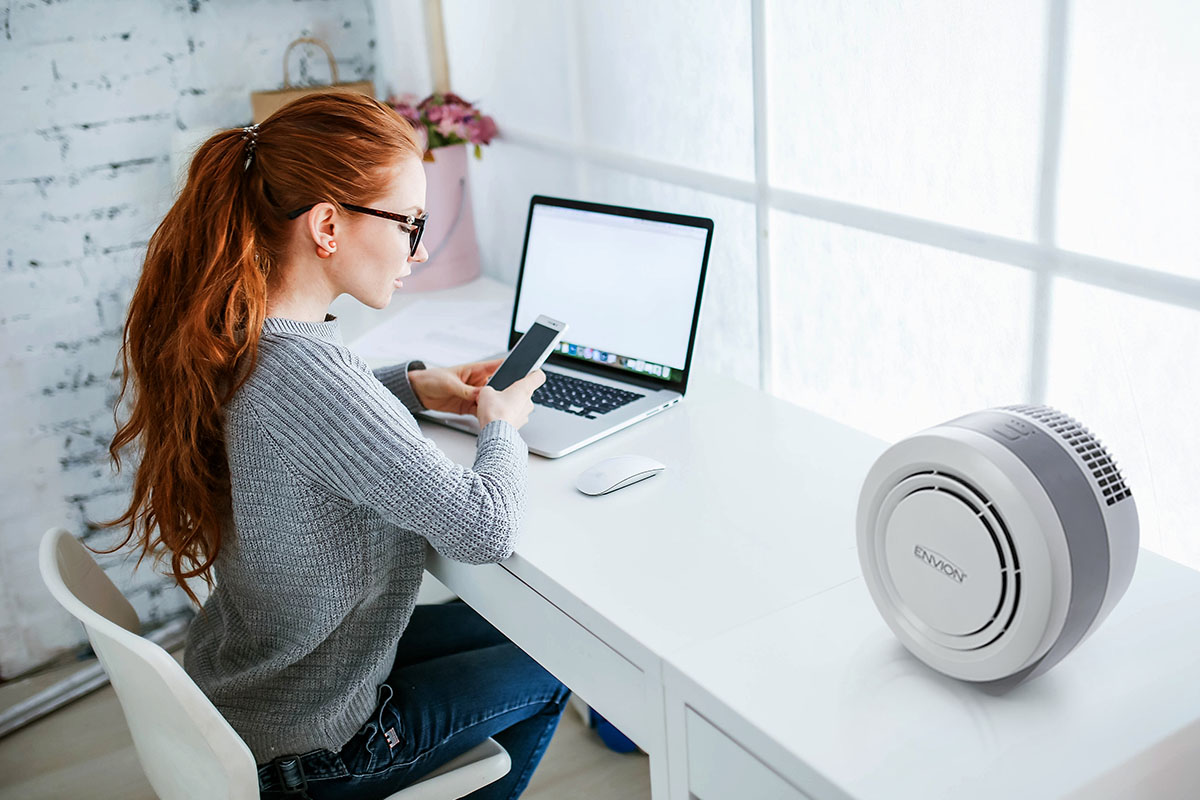 This powerful desktop air purifier has a true HEPA filter and a carbon/VOC filter to capture both small particles and harmful gases. You can choose from three speeds, and all use relatively little power. It's also one of the quieter machines on this list. Normally priced at $89, the EA150 is now only $76.99.
Prices subject to change
This Smart Ear Cleaning Tool Helps You Remove Even Stubborn Ear Wax
Did you know that cotton buds don't actually clean your ears properly? In fact, they are quite likely to push wax down further into your ear canal.
Using SPADE is a far better option. This smart ear wax remover has a built-in camera and unique ear picks that can scoop out stubborn wax. It even has a heated tip for comfort. SPADE retails for $126, but Hannity viewers can get it today for just $86.99 using the promo code CLEAN13.
Ear wax is not a pleasant substance, but it has a purpose: preventing bacteria from entering the ear. When you push a cotton bud into your ear, both the wax and any bacteria that's stuck in it are forced into your ear. 
If you want a safer way to clean out your ears, SPADE is an excellent tool for the job. As seen on Fox News, NBC, and ABC News, this gadget makes it easy to remove ear wax safely.
To remove wax, you simply insert the specialized pick into your ear and use a gentle scooping motion. This ensures the ear wax won't be rammed in further. 
At the end of the device is a tiny 3MP camera, complete with six LED lights. Once you connect SPADE to your phone via Wi-Fi, you can use the camera to see exactly what you are doing — much like a keyhole surgeon.
Rated at 4.7 stars on TrustPilot, this device even warms up so that you don't get the shock of cold metal.
Order with code CLEAN13 to get SPADE for $86.99, or grab a two-pack for $165.98 with code CLEAN34.
Prices subject to change.