From Mozart concertos to Scott Storch's iconic beats, there are plenty of sources of inspiration for aspiring keyboard players. If you would like to follow in their footsteps or create your own music, Skoove's premium online piano lessons are worth your attention. 
This highly-rated app offers 400 piano lessons and thousands of instructional videos, taking you from beginner to expert, with artificial intelligence providing feedback along the way. In a special deal for Hannity viewers, you can get lifetime Premium access today for $149.99 — that is 50% off.
You can learn a lot about music from watching video lessons made by expert teachers. But when it comes to perfecting your playing technique, active coaching is also important. 
With Skoove, you get both. This App Store Editor's Choice shows you how to play chart hits and classical pieces through interactive tutorials. 
The lessons start with the basics, teaching you how to play simple chords and scales. After watching the instructor, you are asked to repeat what was played. Skoove "listens" to your attempt, and then provides live feedback.
As you progress, the app identifies areas for improvement and adapts your learning path. Along the way, you discover how to play everything from The Beatles to Bach — and even your own improved solos.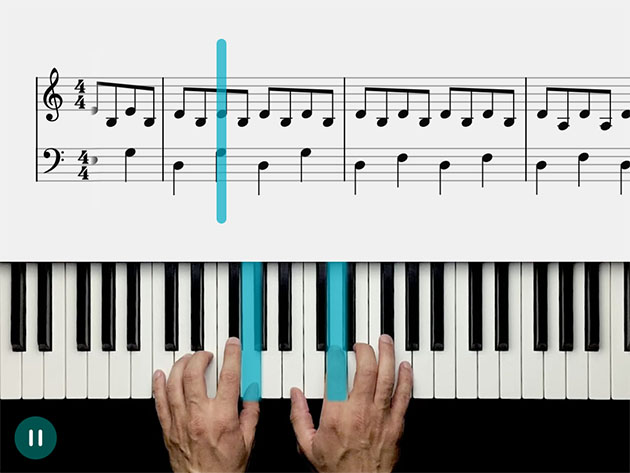 Rated at 4.5 out of 5 stars and featured by Apple, Forbes, The Guardian, Wired, and more, the Skoove app is available to download on iOS and Android. You can also use the online version via any web browser. This deal gives you unlimited access to all the main video lessons, along with thousands of instructional videos.

Order today for just $149.99 to start your journey in music, and save 50% on lifetime access.

Prices subject to change 

-->