Everyone knows there is money to be made in stocks. But relatively few people know how to make wise investments.
The Secret to Stock Trading & Profits Bundle helps you join this exclusive club, with 11 hours of video tutorials from true experts. The training is valued at $1,400, but Hannity viewers can get it now for just $29.99, a savings of 97%
Anyone can get lucky on a trade. But to make consistent profits, you need a complete understanding of the market and a proven investment strategy. Some people spend years acquiring this knowledge through costly trial and error.
This bundle offers a smarter way to learn. Through seven engaging courses, you get instant access to the techniques used by professional traders. 
The lessons first help you to understand the market through candlestick charts, looking at key patterns and financial terms. You also dive into technical analysis and how to identify target stocks for day trading or long-term investment.
With your strategy in place, you learn how to place trades on different platforms through step-by-step tutorials. You should come away with the basic skills and confidence required to start making good trades.
Your instructor is Travis Rose, a full-time day trader and investor who is rated at 4.4 out of 5 stars on Udemy.
Order now for $29.99 to get lifetime access to the full lineup of courses, worth $1,400.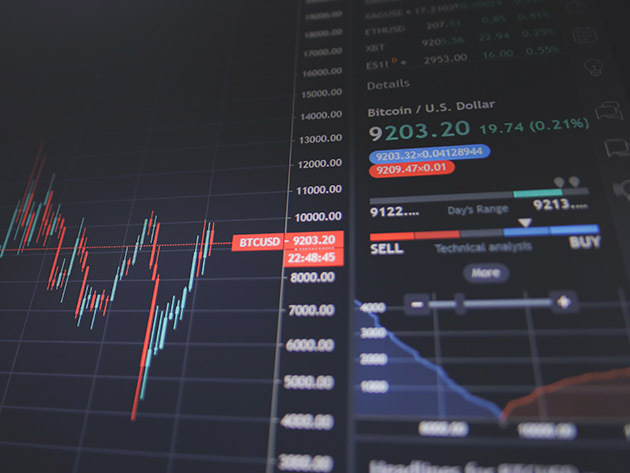 The Secret to Stock Trading & Profits Bundle – $29.99

See Deal
Prices subject to change 
'TRUMP'S ECONOMY': US Chamber of Commerce Thanks the 'WHITE HOUSE' for Stunning Growth
The United States Chamber of Commerce officially thanked President Trump and his policies for igniting a stunning recovery; praising the administration for slashing regulations and passing tax cuts that are helping millions of Americans.
Chamber President Thomas Donohue was speaking at a Christian Science Monitor media event in recent days when he weighed-in on the booming stock market, low unemployment, and rising wages across the country.
"I really appreciate the major effort by government, and when I say government it was the White House, but yes the Congress and the Senate, doing some regulatory fixing," said Donohue.
"Everytime we had a new regulation we never took away the old one and that put lots of conflict in what people were facing," he said. "There is no big mystery to progress, the results of the federal government getting off the backs business in a way that everybody understood was going to have to happen."
"There are a lot of positive stories to tell in our current economic environment. Ten years after the worst financial crisis since the Great Depression, our economy is finally firing on most of its cylinders," said Donohue.
Read the full story at the Washington Examiner.
AMERICA FIRST: Trump SLAMS China with $60 Billion in Trade Tariffs
The Trump administration announced crippling new trade tariffs against China this week, targeting one of America's major trading partners with over $60 billion on foreign-produced goods.
According to CNBC, President Trump signed the executive order in the White House Thursday afternoon, saying the new tariffs were "the first of many" as America struggles to shrink its massive trade deficit.
US Trade Representative Robert Lighthizer is set to publish a highly-anticipated report in two weeks; detailing over 1,300 product lines impacted by the new import tax.
"The challenge for every president is how to do it in a way that doesn't punish Americans for China's misbehavior," said Chairman of the House Ways and Means Committee. "So, you've really got to narrow these and target these."
The new tariff's come as the Trump administration announced a massive tariff on steel and aluminum; charging foreign-producers a 25% import fee for access to American markets.