Summer is just around the corner, and you probably have your mind set on tailgates, camping trips, and barbecues. But as the temperature rises, you'll need to make sure your own workplace is comfortable. After all, an office without air conditioning is no different than a sauna. The same goes for stores, workshops, RVs, and even your home.
EvaSMART 2 offers a simple solution. This tabletop air conditioner and purifier creates a cool microclimate, wherever you need it. The device is normally $269, but Hannity viewers can get it this week for just $161.97 thanks to a special Memorial Day price drop.
The way we work has changed a lot in the past year. Instead of spending the day in an office block, many of us now work from home or somewhere else. Even if your chosen workplace has air conditioning, you might not feel the effect in every room. That is where the EvaSMART 2 becomes really useful. This powerful device measures just eight inches long, but it can cool an area of 33 square feet.
The EvaSMART 2 has a built-in water tank instead of an outflow pipe. This means you don't need to be near a window or any other opening to feel the cool breeze. The device uses natural evaporative cooling to lower the local temperature — it is 10 times more effective than other portable A/Cs. At the same time, filters capture dust and other particles in the air.
Rated at 12.5W, the EvaSMART 2 doesn't require a lot of energy, so you don't need to plug it into a power outlet to get the most out of its cooling effects. One user comments, "This is a small and lightweight unit that puts out a very quiet stream of cool, moist air. It plugs into my laptop and keeps me comfortable when the late afternoon dry heat builds up where I live"
You can control the EvaSMART 2 via the built-in touch screen or the companion smartphone app. For hands-free control, you can even make adjustments via Amazon Alexa or Google Home.
Order today for just $161.97 to get the EvaSMART 2 and enjoy a much cooler summer!
Prices subject to change
10 Sizzling Deals on BBQ and Outdoor Gear for Summer
Meeting up with friends and family has been difficult this winter. But now that the weather is improving, you might want to invite people over for a backyard BBQ. Here are some grilling upgrades and outdoor essentials, now with up to 68% off MSRP for Hannity readers.
GrillEye® Pro Plus: Hybrid Grilling & Smoking Thermometer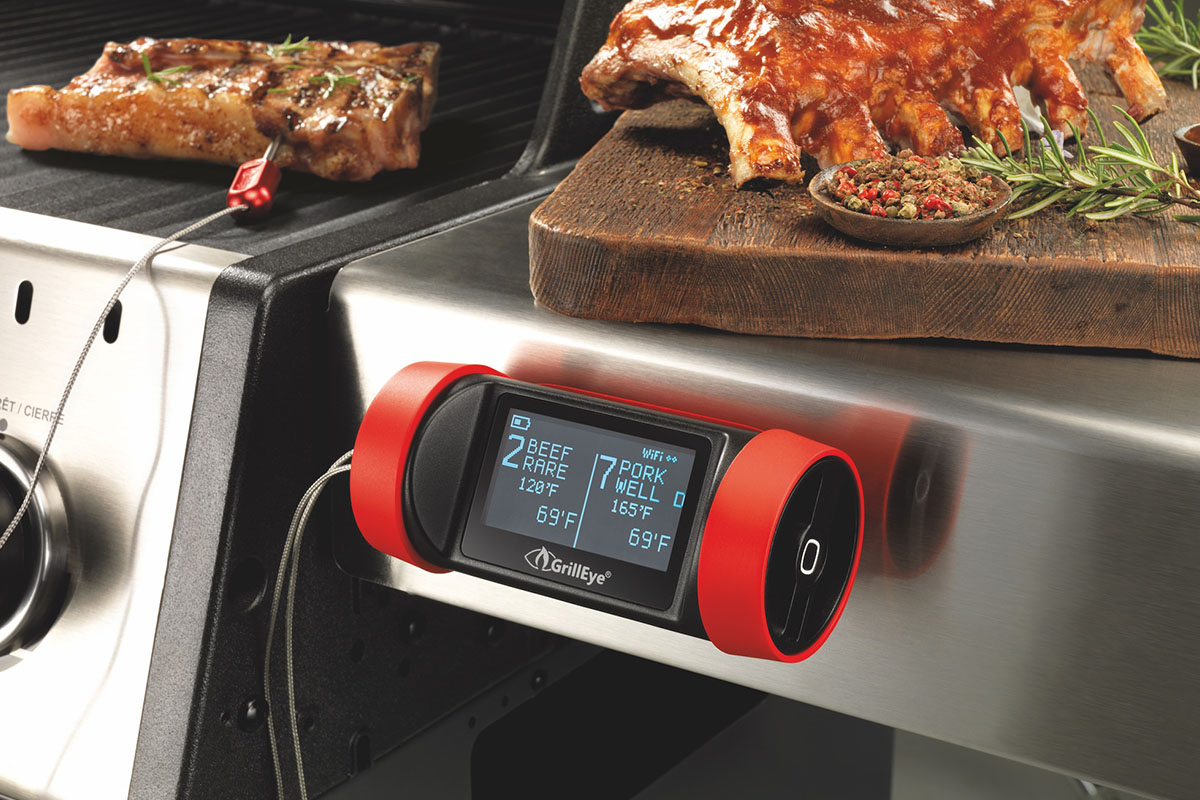 When it comes to grilling or smoking meat and fish, maintaining the right temperature is paramount. This wireless thermometer helps you monitor the cooking process from your phone via Bluetooth or Wi-Fi. It can also handle up to eight probes for absolute accuracy.
Get the GrillEye Pro Plus for $99.99 today. 
Costway Outdoor BBQ Grill and Meat Smoker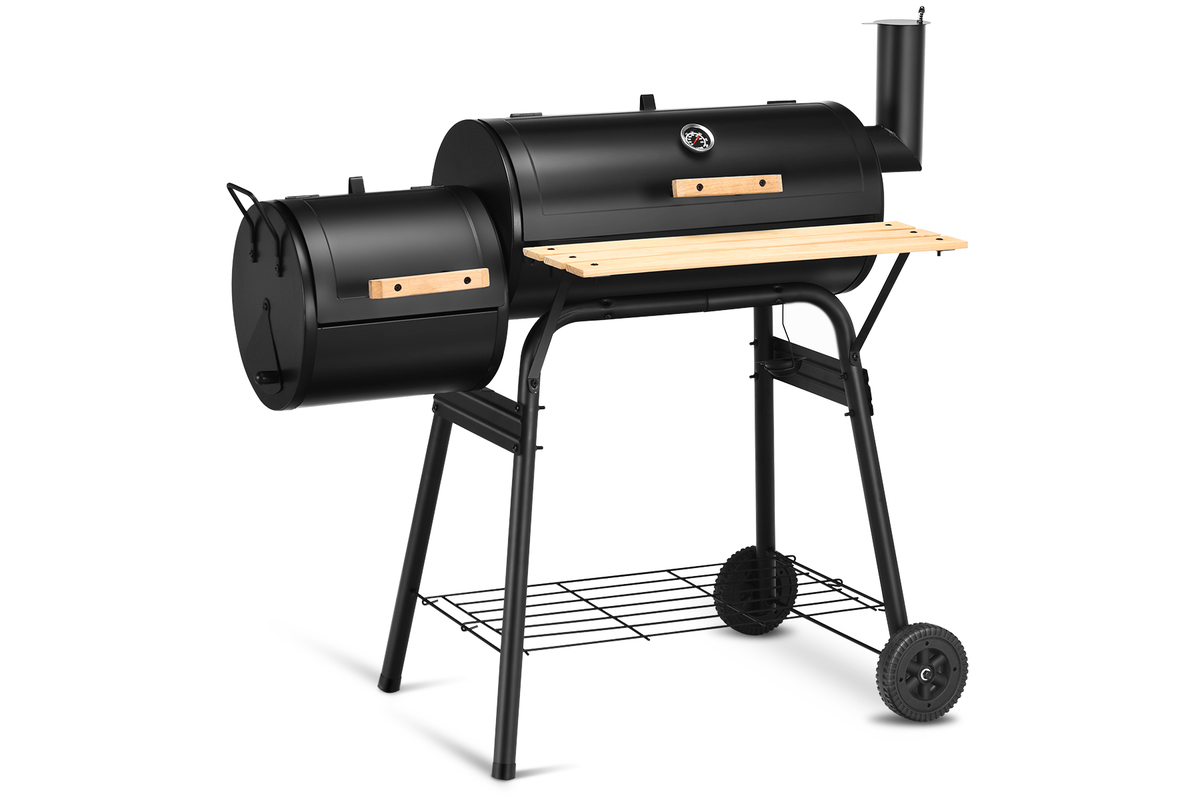 This sleek grilling beast is an essential addition to any patio. Made from durable steel, this BBQ has a side-mounted firebox for better airflow and less smoke. The black coating has anti-rust properties, and you can easily move the whole grill on the built-in wheels.
Get the Costway Outdoor BBQ Grill and Meat Smoker for $139.99 (reg. $209), a saving of 33%. 
Costway 3-Piece Bistro Patio Furniture Set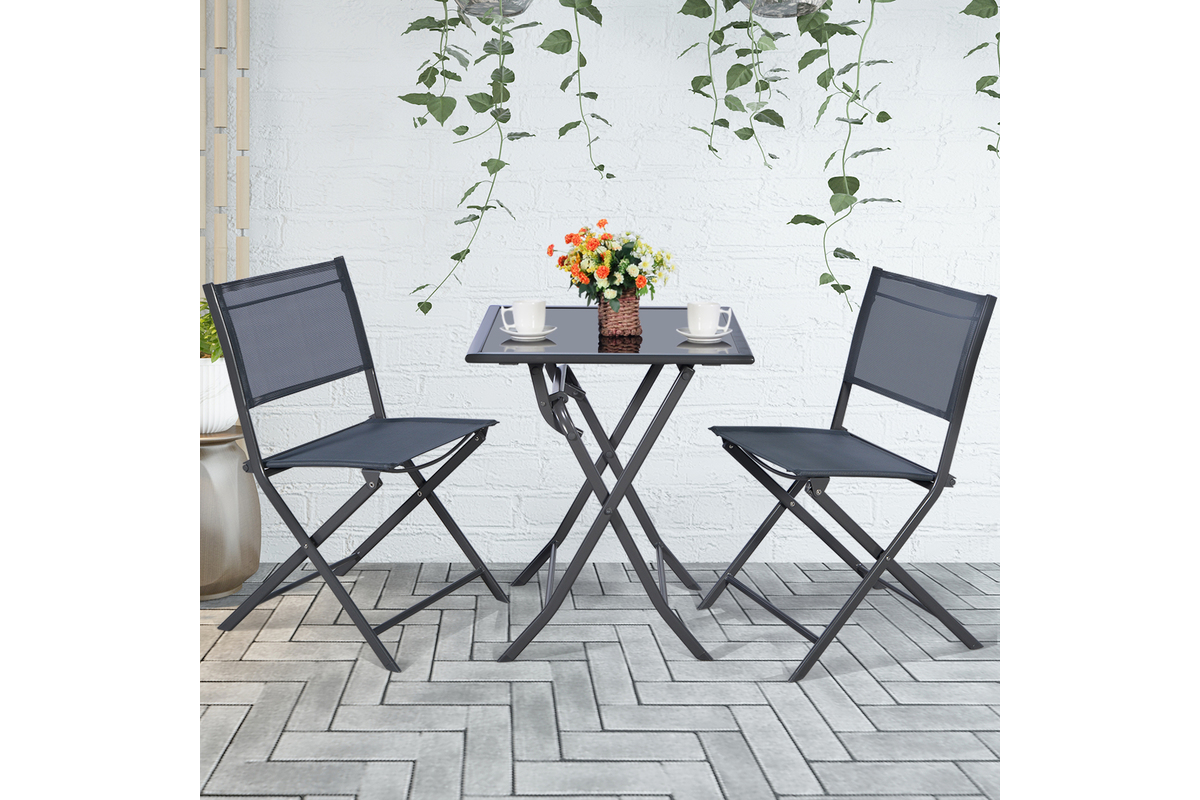 If you're going to invite friends and family for a BBQ, they will need somewhere to sit. This stylish three-piece set includes two chairs and one table made from durable steel and Textilene. They fit in the smallest of spaces, and you can fold them up for storage.
Get the Costway 3-Piece Patio Furniture Set for $134.99 (reg. $199), a saving of 32%. 
Costway 4-Piece Rattan Patio Furniture Set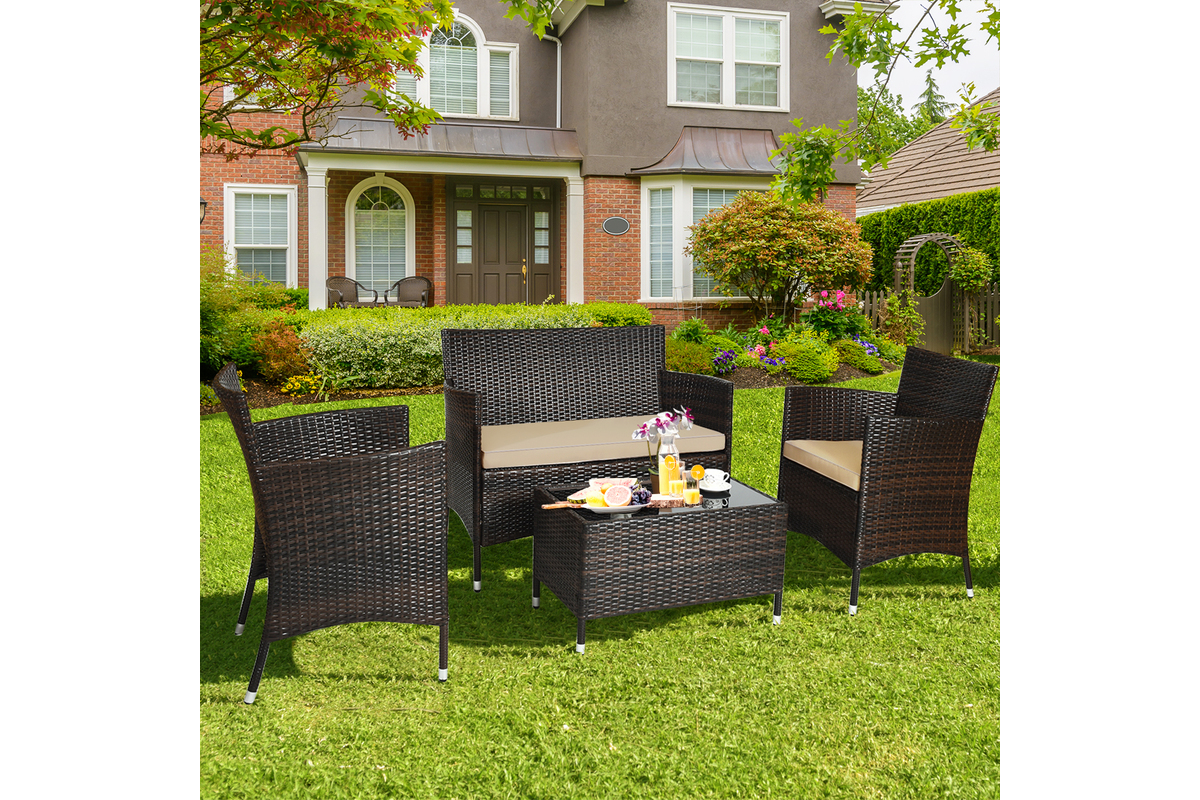 If you need more space for your guests, this four-piece set might be a better option. It includes a spacious sofa, two chairs, and a small coffee table. All the parts are made from steel and weather-resistant textiles, and the table has a tempered glass top.
Get the Costway 4-Piece Rattan Patio Furniture Set for $244.99 (reg. $399), a saving of 38%. 
Costway 10ft Solar Powered LED Patio Umbrella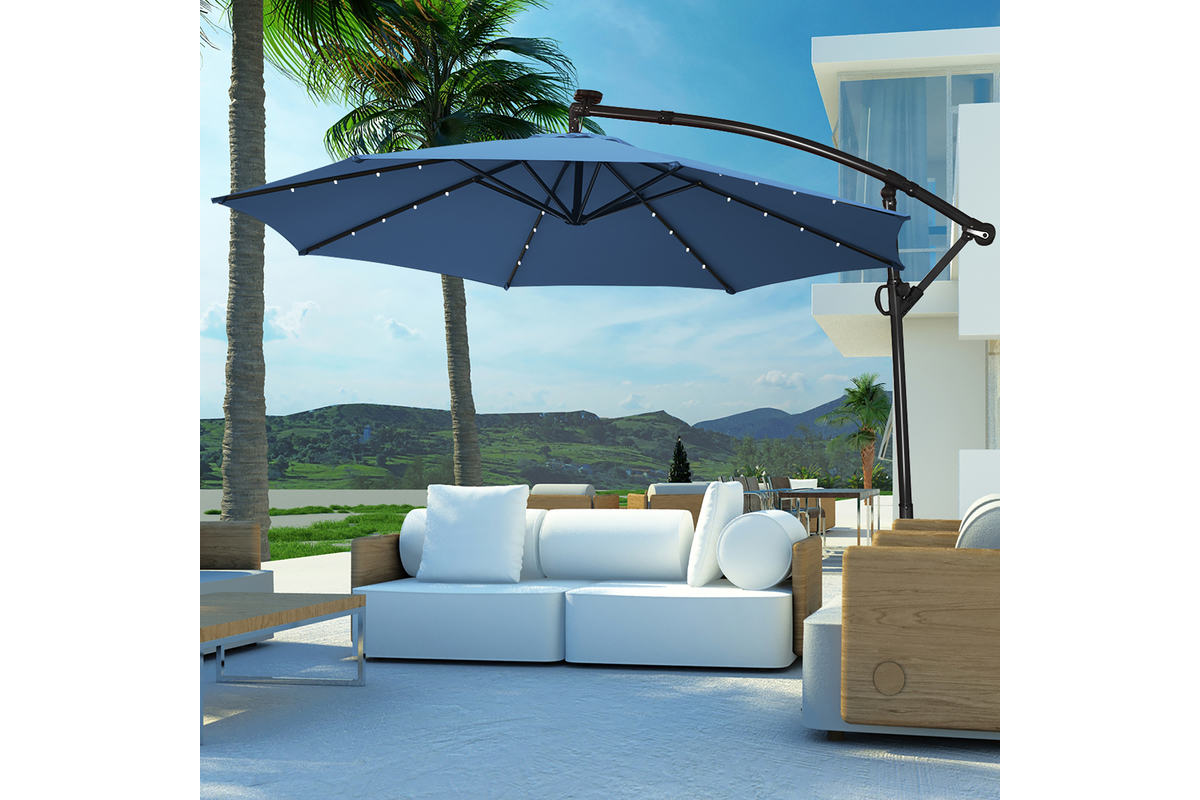 When the summer really gets going, you're going to want some shade. This stylish umbrella protects you and your guests from the sun, with a vented design for better airflow. It's completely weatherproof, and the frame has solar-powered lights for summer evenings. One customer gave it 5 out of 5 stars, stating, "The solar lights were such a nice touch and give off a very nice light. I would definitely recommend this umbrella for anyone looking."
Get the Costway 10ft Solar Powered LED Patio Umbrella for $149.99 (reg. $239), a saving of 37%. 
Costway Patio Lounge Recliner Chairs: 2-Pack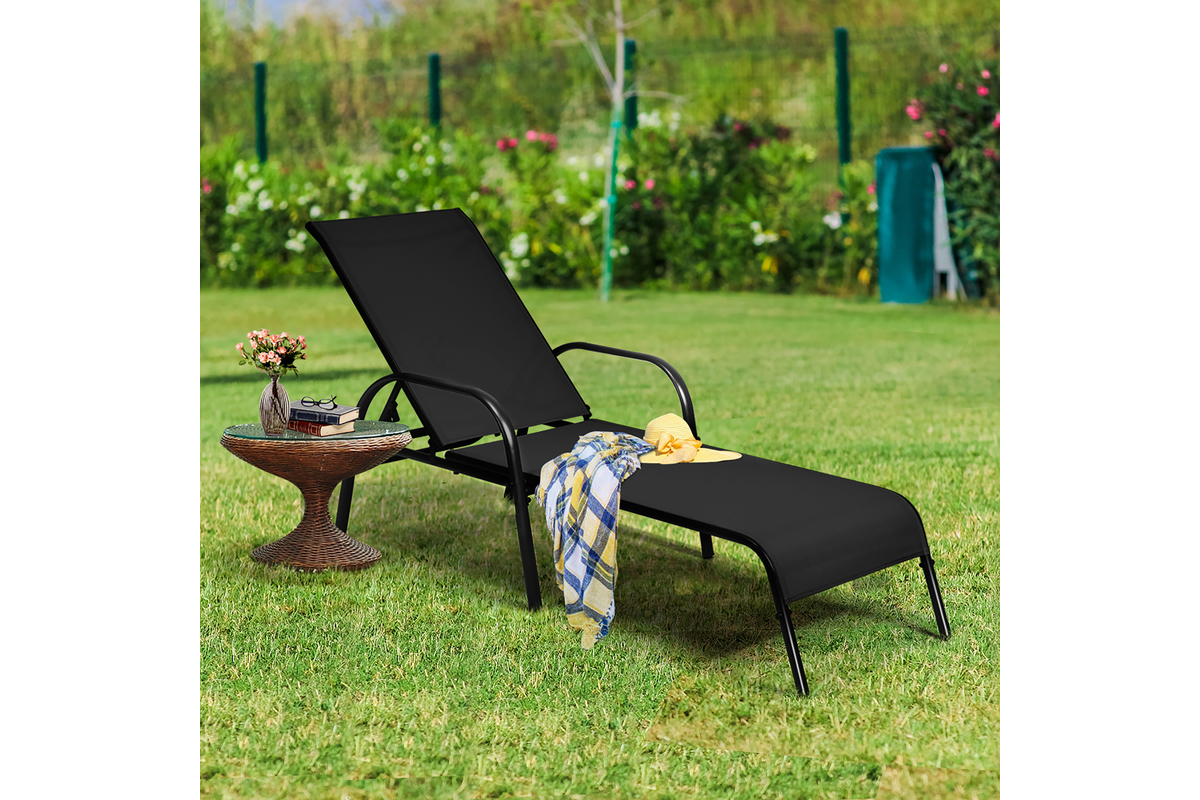 Perfect for sunny afternoons, these recliner chairs help you relax by the pool or on the porch. They are made from washable Textilene fabric with powder-coated steel frames. Once seated, you can choose from five different seating angles.
Get a 2-pack of Costway Patio Lounge Recliner Chairs for $234.99 (reg. $499), a saving of 53%. 
Reusable Heat Resistant Non-Stick BBQ Grilling Pads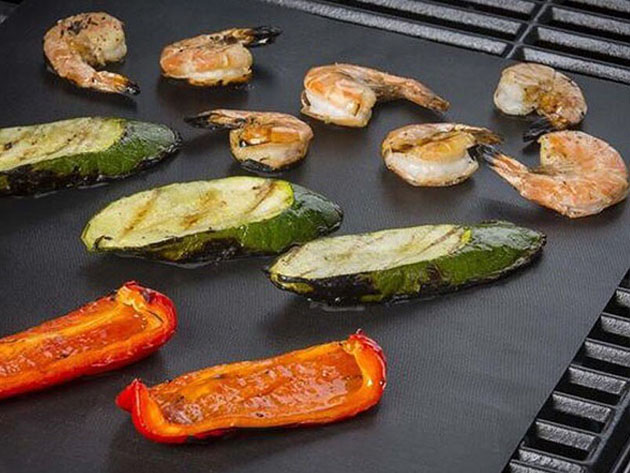 Grilling veggies and bacon can be a messy business, as food falls between the bars. These heat-resistant pads solve the problem, essentially acting as hot plates. They work on almost any BBQ thanks to a non-stick coating that can handle 500°C.
Get the Reusable Heat Resistant Non-Stick BBQ Grilling Pads for $8.95 (reg. $9), a saving of 10%. 
Heat Resistant BBQ Gloves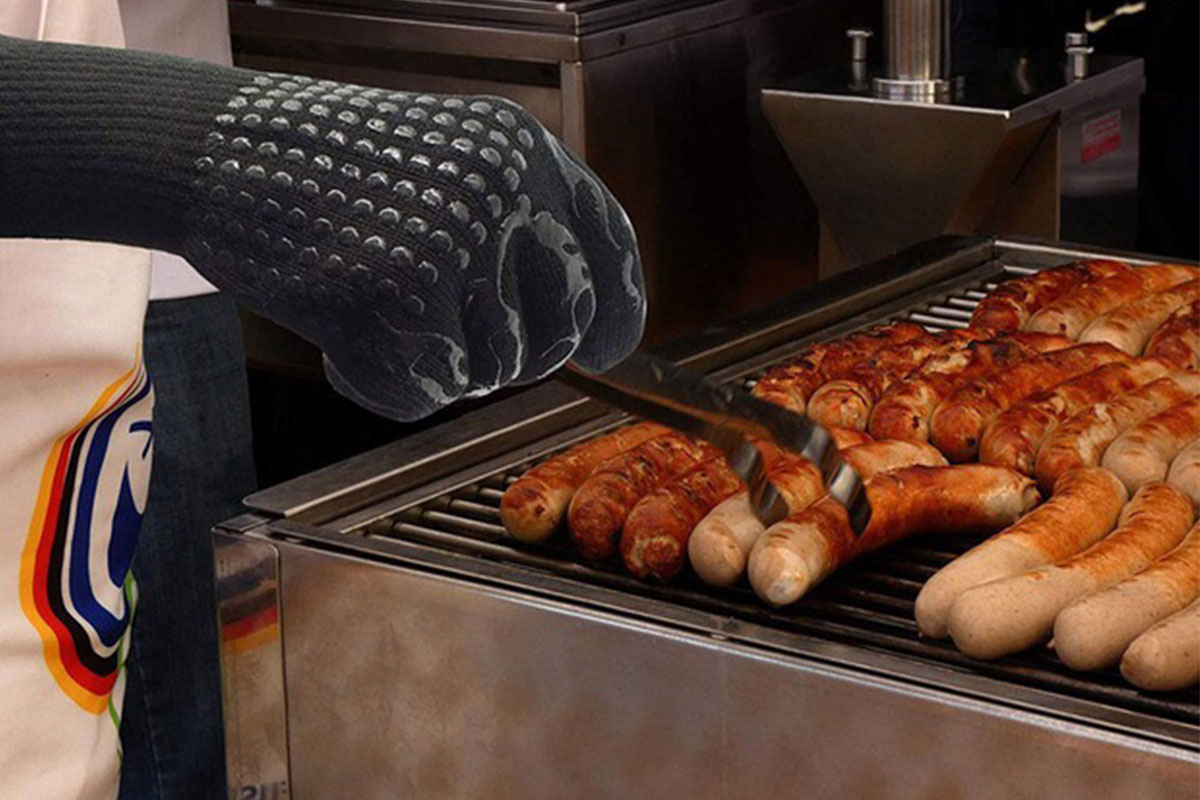 Whether you're baking or grilling, these heat-resistant gloves will protect your hands without cramping your style. They are made from high-strength Dayan aramid fibers, which can handle serious heat and stop wayward blades. On the palms, a silicone coating adds better grip.
Get the Heat Resistant BBQ Gloves for $15.99 (reg. $49), a saving of 68%. 
O-Yaki 7.5″ Skewer System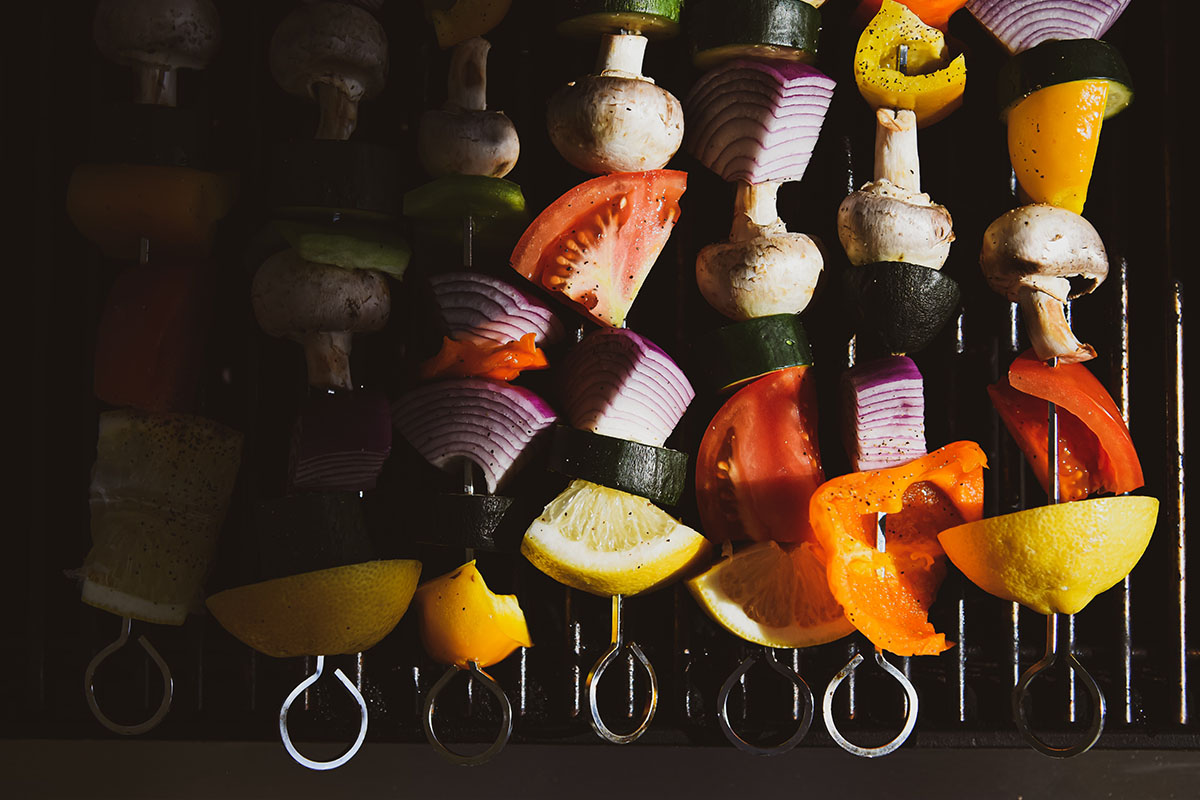 This fun set of skewers is perfect for sharing delicious flavor combinations. The set includes nine stainless steel skewers and a stand. You can put the whole thing in the oven if you want, and serve straight from the stand.
Get the O-Yaki 7.5″ Skewer System for $33 (reg. $39), a saving of 17%. 
Firepod Bundle: Portable Multi-Functional Pizza Oven + Griddle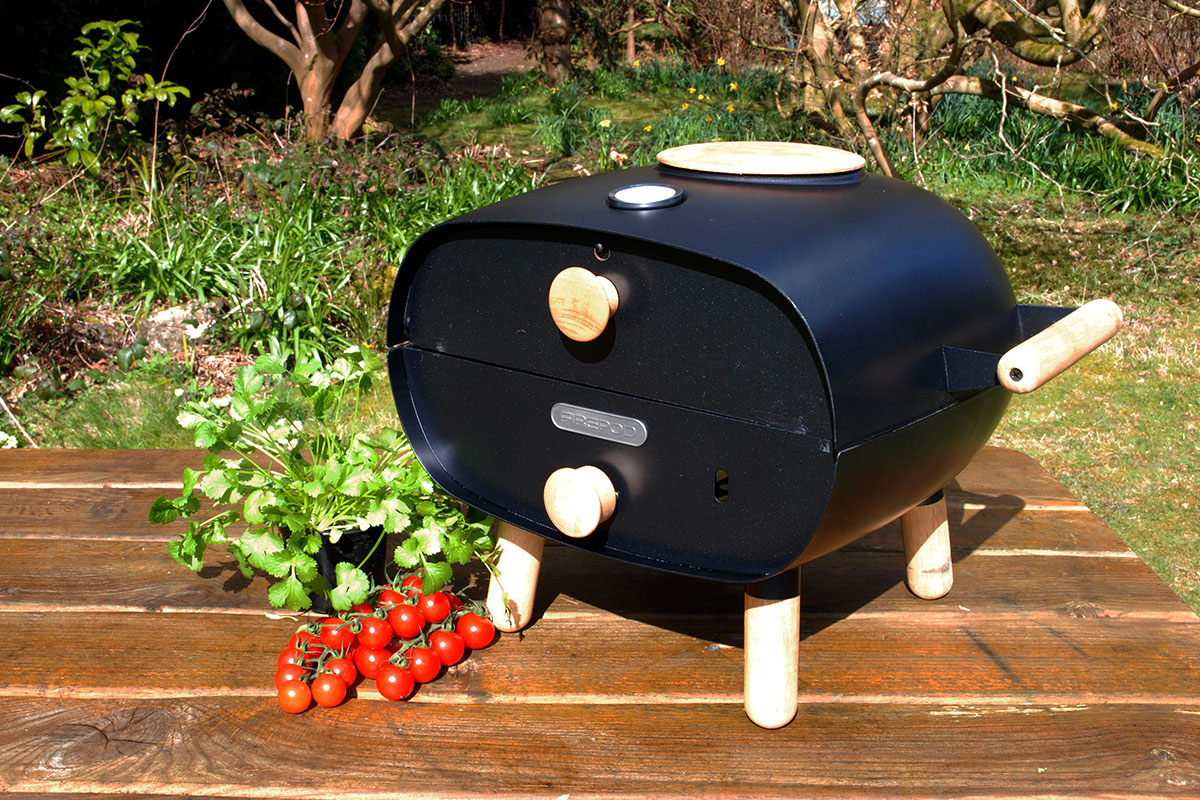 This beautiful little oven lets you bake homemade pizzas virtually anywhere. It has an efficient stainless steel burner that provides instant heat and a reflector to guarantee even cooking. When you don't fancy pizza, you can convert the Firepod into a BBQ.
Get the Firepod Bundle: Pizza Oven + Griddle for $419.99 (reg. $498), a saving of 15%. 
Prices subject to change 
Become a Certified Project Manager With 60% off This PMP Course
Project management is a lucrative career path that is open to anyone, no matter what company you work for. All you need is the right certification on your résumé to impress current and potential employers, and you can find work in almost any industry.
One of the most popular certifications is Project Management Professional (PMP), and The Accredited PMP Exam Prep Course helps you prepare for two of the most highly-respected exams, with expert video training and over 1,500 practice questions. The best part? It comes with a pass guarantee.
The course is normally priced at $499, but Hannity viewers can get one year of access today for just $199 — that is 60% off!
In the world of project management, PMP certification is a big deal. According to a survey conducted by the Project Management Institute, the average salary for non-certified professionals was just over $100,000 a year. For PMP-certified individuals, the figure increased to $123,000 a year.
To help you get this huge pay raise, the Accredited PMP Exam Prep Course offers 35 hours of comprehensive training. The lessons cover everything you will find in the Project Management Body of Knowledge — the premier guide for modern project management.
The course also offers memory hacks and exam tips, helping you reach a passing grade in just six weeks. If you want to take longer, you also have that option. With a 100% pass guarantee, there is no pressure to rush your preparation into a short amount of time.
With this one-year subscription, you can access the course 24/7 on desktop and mobile devices, including all the practice questions.
Order today for just $199 to start your journey in project management and save $300 on the training.
Prices subject to change