Whether it's for professional gain or personal pride, learning something new always feels good. That said, it's a much more pleasant journey with the right training.
The Unlimited Lifetime Learning Subscription Bundle provides that kind of experience, with lifetime access to Rosetta Stone language learning and StackSkills online courses. 
Many companies today encourage staff to adopt continuous learning as a mindset. Why? Aside from the constant improvement in skills and knowledge, learning something new is a great way to keep your mind and expand your interests. Whatever your reasons for learning, this subscription bundle has you covered. It brings together two of the biggest names in digital education. 
The first is Rosetta Stone, often regarded as the gold standard of language learning. Available on mobile and desktop devices, this app helps you master 24 different languages through interactive lessons.
Rosetta Stone analyzes your voice to provide precise feedback on your accent, and you learn real-world vocabulary through fun mini-games. Used by the likes of NASA and TripAdvisor, this app has won PCMag's Best Language Learning award five years in a row.
The other half of this bundle is StackSkills Unlimited. Rated at 4.5 out of 5 stars on TrustPilot, this online learning library offers over 1,000 courses on IT, code, design, animation, business, finance, marketing, and more. Your subscription gives you access to quarterly Q&A sessions with instructors, along with certifications and 50 new courses a month.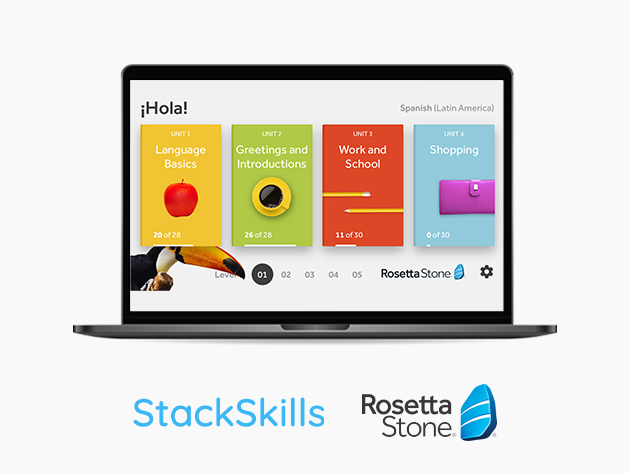 The Unlimited Lifetime Learning Subscription Bundle ft. Rosetta Stone – $134.10 with code LEARN10NOW
Prices subject to change