In comparison with the last version of Apple's flagship device, the iPhone 13 offers much better battery life. But in reality, you're still going to be getting near to 0% by the end of a busy day. The XVIDA Magnetic Wireless Power Bank and Magnetic Case solves this issue, providing instant power without tying you down. 
This tag team is worth $75 — but in a pre-Black Friday deal for Hannity viewers, you can get both accessories for just $46.74 with promo code SAVE15NOV.
According to GSM Arena, the new iPhone 13 is capable of lasting several days on a single charge. However, that estimate comes crashing down if you want to use your phone for energy-intensive tasks — such as video calls, image editing, gaming, and so on. Apple's device also lags behind a long list of phones made by Samsung, Motorola, and other brands.
The solution? With the XVIDA Power Bank and Magnetic Case, you can literally stick on some extra battery life. The power bank weighs just 4.6 ounces, but it holds 5,000mAh. This is more than enough to charge your iPhone 13 to full capacity. To begin the process, you simply place the power bank against the back of the supplied case.
The two parts snap together, with grippy surfaces ensuring a firm hold. With the power bank in place, you can carry on using your iPhone 13 as normal. The transfer of power is rapid: in just 35 minutes, you can go from a flat battery to 80% full. In addition, the power bank has a USB-C output to charge other devices.
Order today for just $46.74 to get this impressive iPhone 13 upgrade, using code SAVE15NOV to get your pre-Black Friday price drop.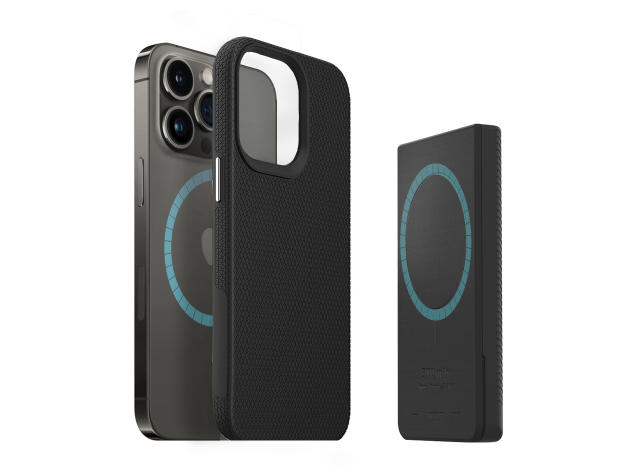 XVIDA Magnetic Wireless Power Bank with XVIDA Magnetic Case for iPhone 13 – $46.74 with code SAVE15NOV
Prices subject to change