Whether you want to charge your iPhone or upgrade your AirPods, accessories can change the way you use your devices.
Here are ten top deals on Apple-related gear.
NightStand for Apple Watch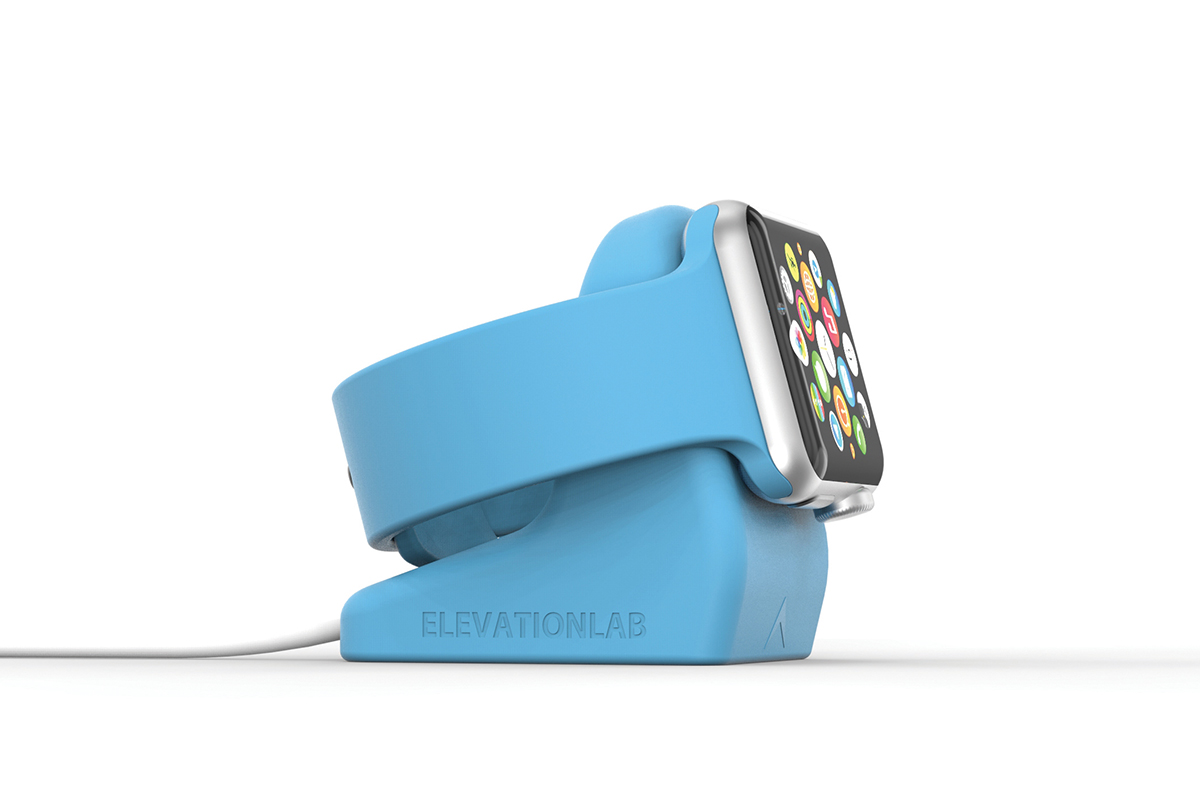 This low-profile, minimal charging stand provides the perfect resting spot for your smartwatch. It sticks to any smooth surface using air suction, and the soft silicone construction ensures your Apple Watch stays scratch-free.
Get the NightStand for Apple Watch for $14.95 (reg. $29).
Apple Watch Wireless Charger Keychain
If you need power on the go, look no further than this impressive keychain. It has a magnetic connector attached to a 950mAh battery, meaning your Apple Watch should never run out of juice.
Get the Apple Watch Wireless Charger Keychain for $19.99 (reg. $49).
Wireless Charging Dock for iPhone
Perfect for your desk or nightstand, this sleek wireless charger works with any iPhone. A combination of walnut and synthetic felt add style, and the charger reduces the number of wires trailing everywhere.
Get the Wireless Charging Dock for iPhone for $65.99 (reg. $98).
iKlips C Apple Lightning/USB-C Flash Drive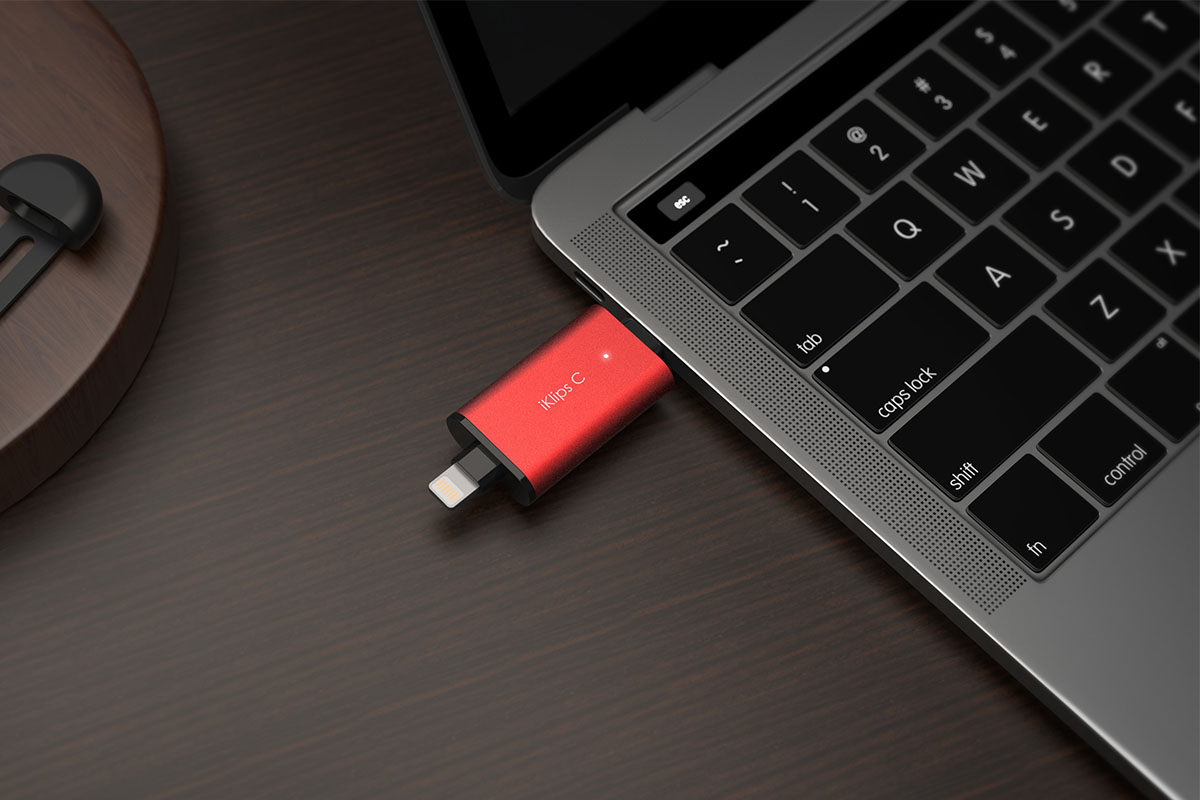 This Kickstarter-funded dongle lets you easily transfer files between iOS, Mac, Windows, and Android devices. It has dual Lightning/USB connectors and 128GB of internal storage, while the companion app lets you encrypt files for better security.
Get the iKlips C Apple Flash Drive for $139.99 (reg. $179).
Apple Watch Portable USB Charger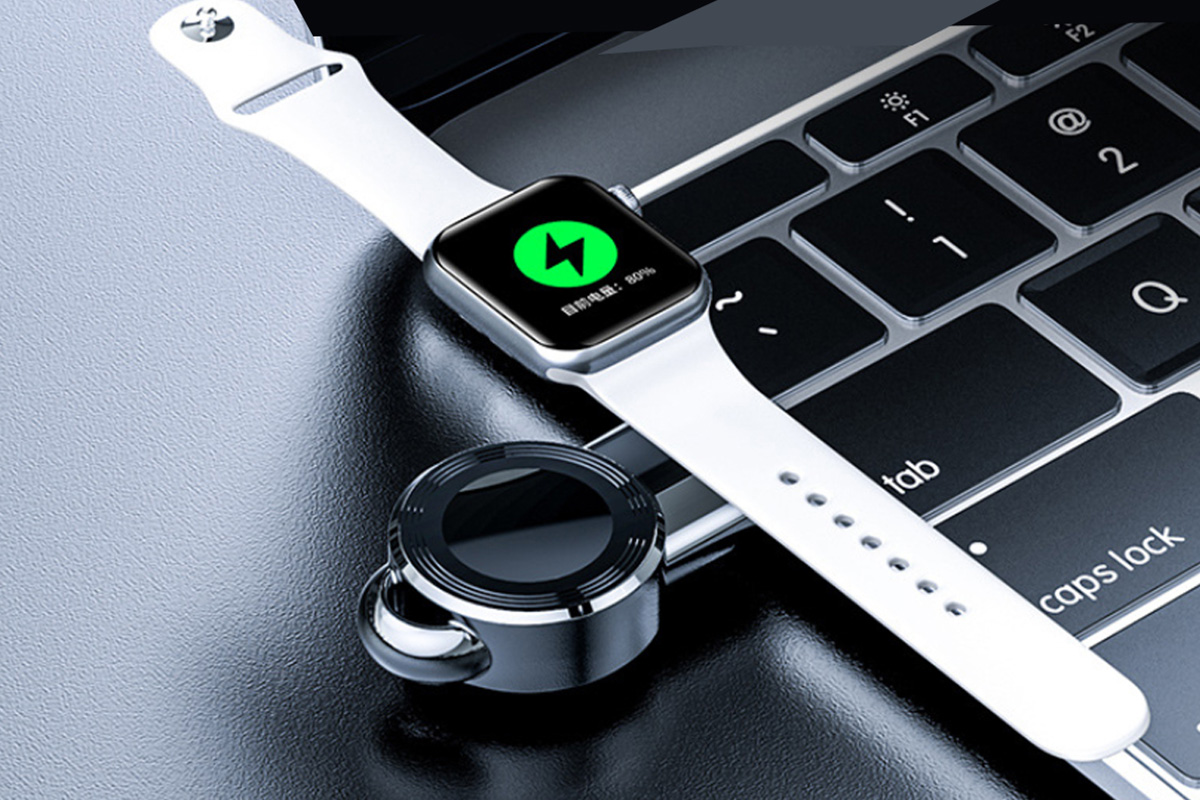 Simply plug this tiny device into your laptop and you instantly have a magnetic charger for your Apple Watch. The 3-inch dongle can restore your smartwatch to 100% battery in 2–3 hours.
Get the Apple Watch Portable USB Charger for $18.99 (reg. $39).
Magnetic Power Tiles: 4-in-1 Wireless Charging Station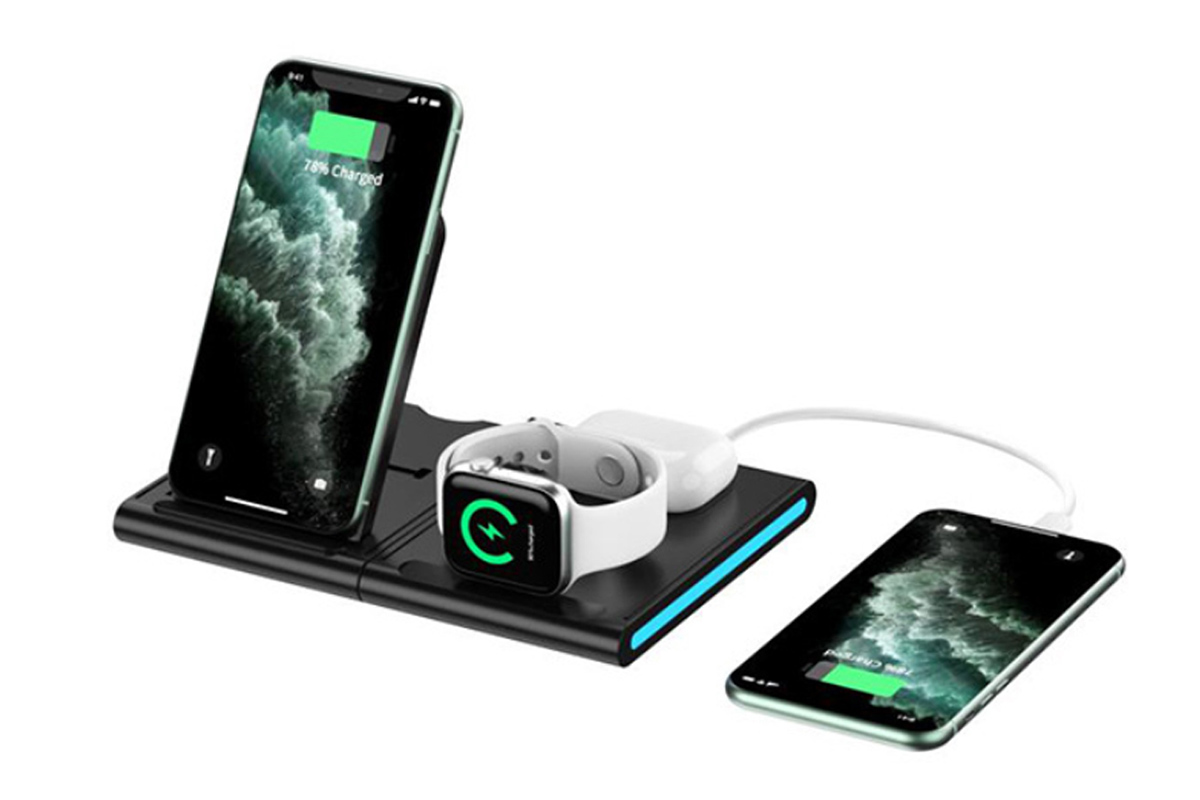 Instead of fixed charging pads, this stand is made up of two separate tiles that connect. This means you can create a custom charging set-up that covers two phones, your Apple Watch, and AirPods.
Get the Magnetic Power Tiles for $39.99 (reg. $99). 
Aduro Fidget Magnetic Self-Winding MFi Lightning Cable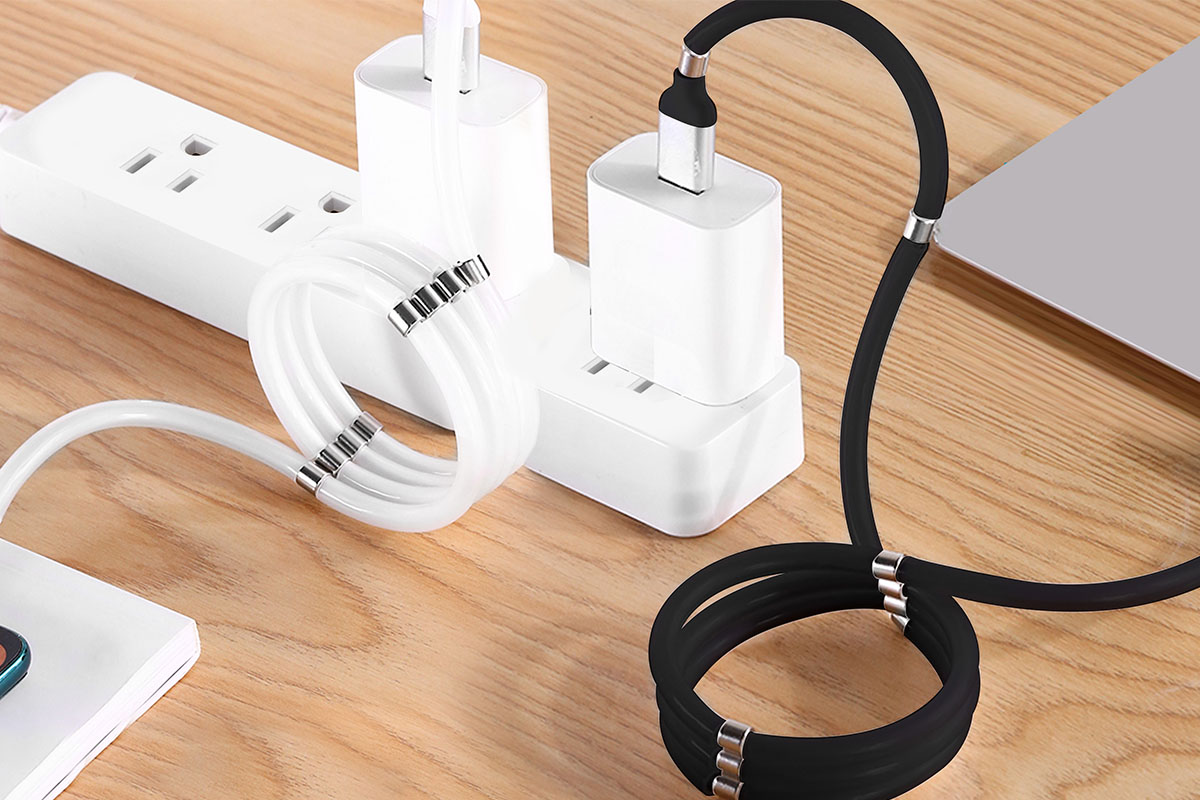 Hate getting tangled? Thanks to embedded magnets, this Apple-approved Lightning cable automatically winds itself into a coil when not in use. It also has protective silicone tubing for better durability.
Get the Aduro Lightning Cable for $13.99 (reg. $49).
Earhoox 2.0 (2-Pack)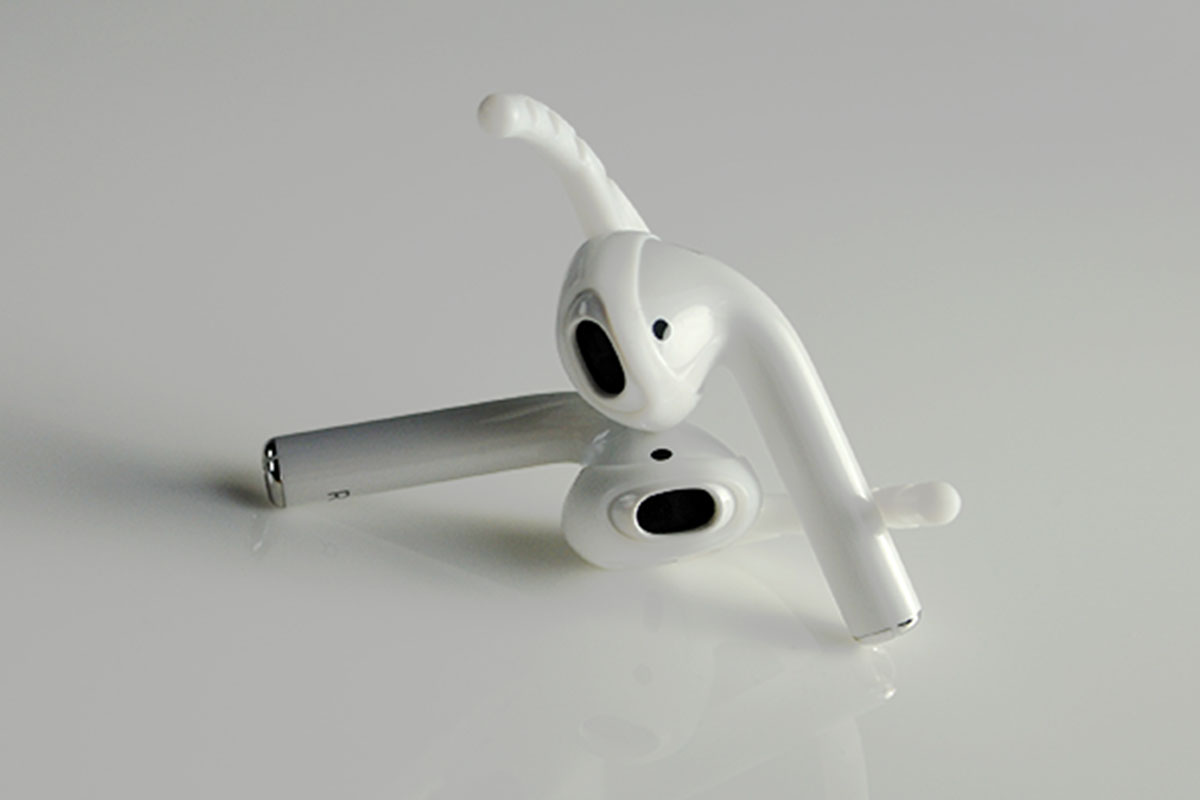 Doing sports and fitness with AirPods can be risky. As featured by GQ and Mashable, Earhoox provides a neat solution. These silicone attachments create a snug fit, so your earphones won't fall out. 
Get a 2-pack of Earhoox 2.0 for $15.99 (reg. $20).
Magnetic Wireless Charger for iPhone 12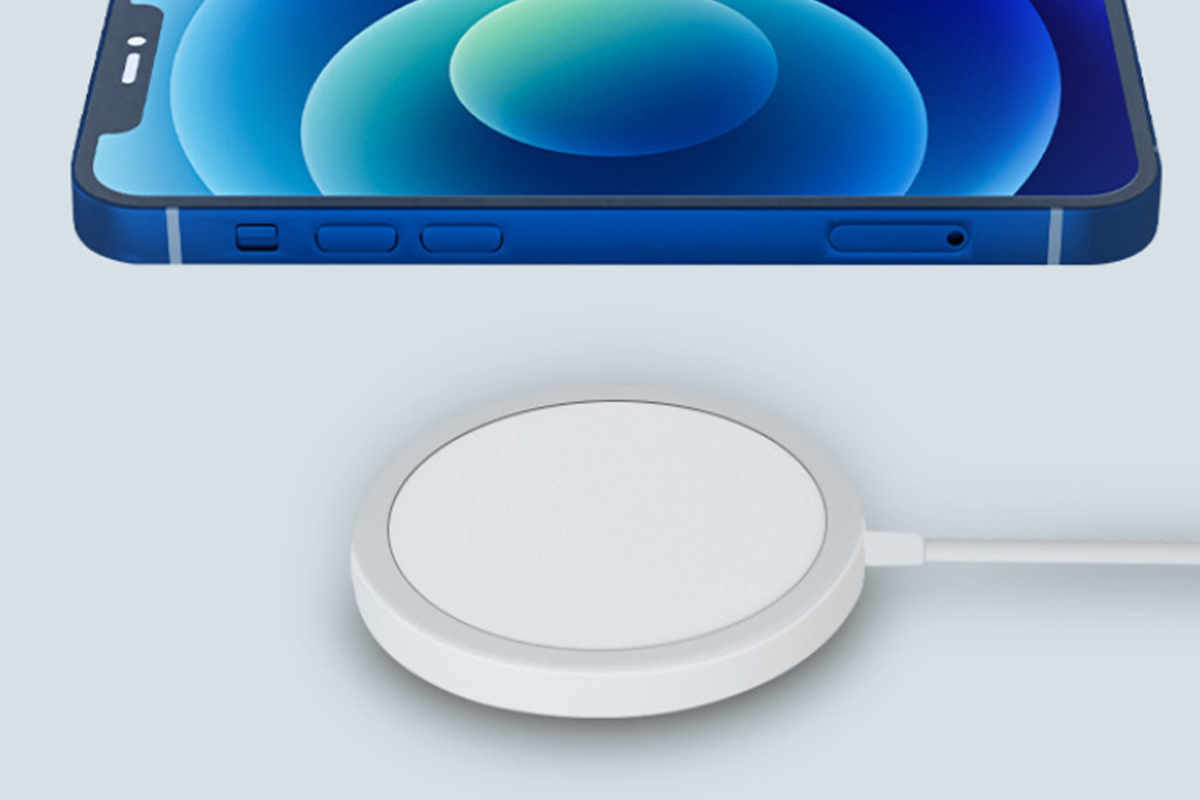 This stylish accessory upgrades your new iPhone to 15W wireless charging. A smart chip automatically detects Qi-compatible phones, and the charger comes with a generous 3-foot cable.
Get the Magnetic Wireless Charger for $29.99 (reg. $39).
Prices subject to change 
Deal: Pick Up $45 of Free eGiftcards When You Sign Up for a Sam's Club Membership
In most stores, the price you pay is split between the store, a middle man, and the supplier. But what if you could go straight to the warehouse?
That's the idea behind Sam's Club, a membership club that offers premium-quality products at remarkably low prices. In a special deal for Hannity viewers, you can join today for one year and get your money back in eGiftcards.
Joining a club to go shopping might sound like an unusual idea, but members of Sam's Club clearly feel the value. There are now 559 warehouses in 44 states across the country — so you are probably near one right now. And with what's sure to be another 'bout of stay-at-home orders this winter, who knows what stores you'll be able to get to or which products people will wind up hoarding. At Sam's Club, you can stock up now and ignore all of that noise later.
If you sign up, you can expect significant savings on groceries, kitchen goods, electronics, furniture, and many other products. To keep prices low on such a wide range, Sam's Club uses a limited-item model.
Some locations have gas stations and car washes, meaning further savings. Members of Sam's Club also get free flat tire repair, battery testing, and wiper blade installation.
One year of Standard membership is $45, which includes complimentary membership for a second person in your household. With the current offer, you get $45 in eGiftcards delivered to your email address within a month of joining. In other words, you can pretty much sign up free.
Sound good? Head over to the deal page to learn more and get started.
Prices subject to change
Start Your Six-Figure Career in Project Management With This $46 Training Bundle
From Amazon to Zippo, every top company employs project managers to keep things running smoothly. This highly-paid role is open to anyone, and the skills can be transferred to any industry.
The Premium 2020 Project & Quality Management Certification Bundle helps you break into this lucrative career, with 120 hours of training. The courses are worth $2,699 in total, but Hannity viewers can pick up the training today for just $45.99.
You might think that being a project manager is about experience and charisma. But in reality, recruiters are looking for people with knowledge and the certifications to prove it.
You can think of this bundle as your ticket to a six-figure career. With 11 separate courses working towards top exams, the training covers everything you need to know.
Through engaging video lessons, you learn about the most popular systems for project management. This includes Six Sigma, Scrum, and Agile. Along the way, you discover how to plan projects, control costs, motivate your team, and manage risk.
The training also helps you earn PMP and CISSP certifications. The former is considered the gold standard for project management; the latter is essential if you plan to work in tech.
These courses are delivered by experienced project managers and coaches, and you get unlimited access to the content, so it's easy to go at your own pace.
Order now for $45.99 to get all 120 hours of training and save over $2,600 on the full price.
Prices subject to change.